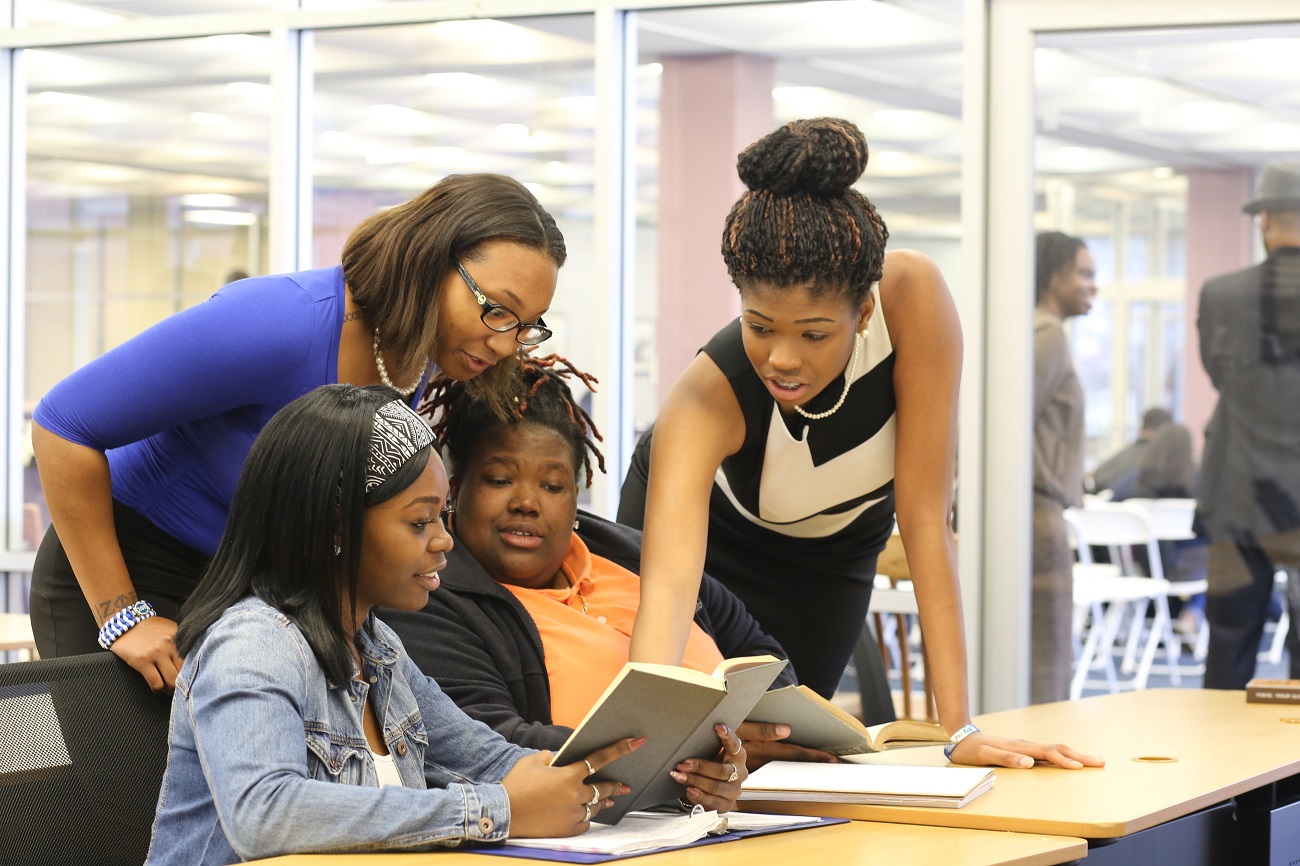 OFFICE OF SCHOLARSHIPS
For assistance with scholarships, contact Barbara Ellis at
OfficeofScholarships@st-aug.edu or 919.516.4062.
The Office of Scholarships is dedicated to making sure students have access to a variety of scholarships to suit their needs.
AVAILABLE EXTERNAL SCHOLARSHIPS
UNCF SCHOLARSHIPS
Scholarships and internships are open for applications. Look at some of the opportunities UNCF offers high school and college students that can help them get to and through college. Visit www.UNCF.org/Scholarships any time to see what is open and complete the applications before the offers close.

There are still UNCF Scholarships for the current semester!
Please also go to uncfoutreach.com to complete some applications for this fall semester that are still available.
Ms. Tanika Mangum was our UNCF presenter. Her email address is tanika.mangum@uncf.org if you need assistance.
If you are a senior planning to attend graduate, please email Ms. Mangum for information about the Columbia University Master's Scholarship. This scholarship is only available to HBCU member school students.
Ms. Barbara Ellis in the Office of Scholarships can assist you with general questions, OfficeofScholarships@st-aug.edu or 919.516.4062.
ONLINE SCHOLARSHIP RESOURCES
Below are scholarship search resources and private scholarships which Saint Augustine's University does not specifically endorse. However, the University encourages students to visit the following sites:
DISCLAIMER
The information and external links in this scholarship listing provided by Saint Augustine's University's Office of Financial Aid are reprinted here as a service to our website users. We do not administer these websites or routinely screen, approve, review, or endorse the content, products, or services that may be offered. In no circumstance shall Saint Augustine's University or the Office of Financial Aid be responsible or liable, directly or indirectly, for any damage or loss caused or alleged to be caused by or in connection with the use of or reliance on any such content, goods, or services available on or through any such site or resource. Criteria may change (or may have changed) from the date posted, so inquire directly with individual programs. Some external links use social media and use of these websites is subject to privacy rules and policies of those applications and website operators.
INSTITUTIONAL SCHOLARSHIPS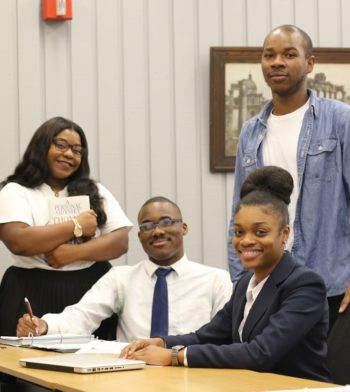 $2,000 - $6,000
Diversity Merit Scholarship
This scholarship is awarded to selected first-year freshmen coming from a diverse cultural background with at least a 2.8 GPA and a minimum 850 SAT score (Math and Verbal) or a 17 ACT score. It can be renewed annually by maintaining a 2.8 GPA.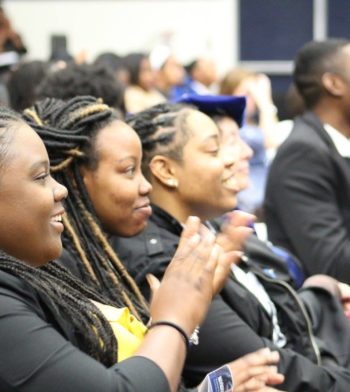 $2,000 - $6,000
Meritorious Scholarship
A merit based scholarship awarded to selected first-year freshmen with at least a 3.3 GPA and minimum 940 SAT score (math and verbal) or a 20 ACT score. It can be renewed annually by maintaining a 3.3 GPA.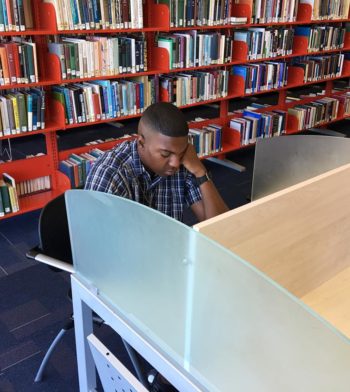 Full Tuition
Presidential Scholarship
A full tuition scholarship awarded to selected outstanding incoming first-year freshmen with at least a 3.7 grade point average (GPA) and a minimum 1100 SAT score (math and verbal) or a 24 ACT score. It can be renewed annually by maintaining a 3.5 GPA.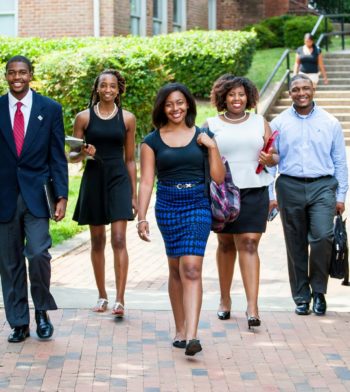 $3,000
Scholarship of Excellence
This scholarship is awarded to selected students with a minimum of 30 credit hours and at least a 3.0 GPA. One letter of recommendation from a faculty or staff member who can validate your leadership experience, community involvement and/or academic achievements is required. A one-page typed essay responding to a specific essay question is also required. Applications are available in early spring. For more information, contact the Office of Financial Aid at 919.516.4131.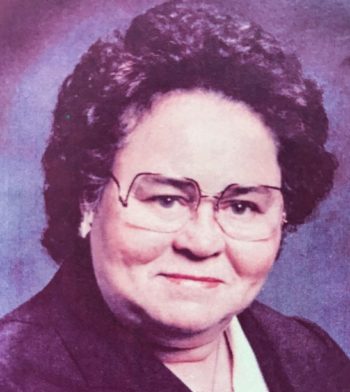 $2,000
Rebecca Christmas Weatherford Scholarship
African American

Mathematics or Science major

Freshman—Senior classified

Full-time student

Minimum GPA requirement of 2.5
The selected recipient will receive half of the award in the fall semester and remainder in the spring semester.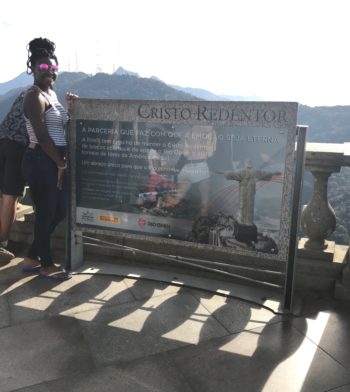 Thelma Johnson Roundtree Academic Enrichment Foundation
The TJRAE foundation is designed to provide financial support to highly talented, enthusiastic and motivated students from under-represented minority groups who might not otherwise have the resources to participate in a study abroad program.
For more information about the Foundation, click here.
INSTITUTIONAL TALENT SCHOLARSHIP INFORMATION
Music and Athletic Scholarships 
Saint Augustine's University recruits a myriad of talented individuals. Scholarships may be awarded to prospective Falcons showing promise in music or intercollegiate athletics. For further details regarding the University's band program, contact the Department of Music at 919.516.4298. For more information about the University Choir, call 919.516.4900 and for details regarding athletics, call 919.516.4951.
Saint Augustine's University (SAU) Policy of Awarding Institutional Scholarships and Aid
Beginning with the Summer 2018 term and all terms following, all institutional scholarships or grants, including institutional athletic scholarships, will be reduced by the total of outstanding credit balance after all other amounts have been applied to the student's account originating from sources external to the University.
Under no circumstances will refunds be given to students who are receiving institutional or athletic scholarships/grants. By Federal law, when receiving any type of federal aid, there will be no carryover of aid, of any kind, from one term to the next.
The Financial Aid Office reserves the right to adjust (increase or decrease) any student's financial aid award as necessary. Adjustments may occur due to changes in a student's housing, enrollment status, scholarships, regulatory changes, changes in funding levels, changes in the student's or parent income or assets.
Should you have any questions, please reference our frequently asked question and answer section under Financial Aid. Should you need additional clarification feel free to contact our Financial Aid Office 919.516.4131.