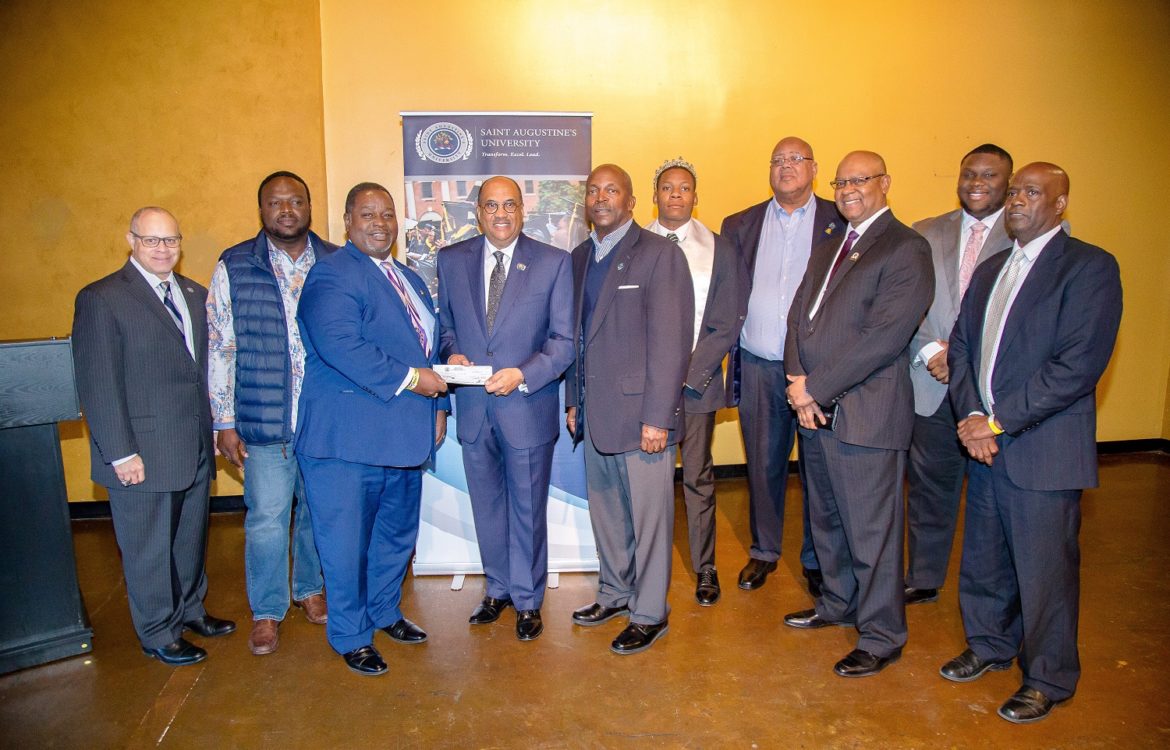 Saint Augustine's University Raises $75,000 at 2018 CIAA Jazz Brunch
(RALEIGH, NC) – On Friday, March 2, 2018 in Charlotte, NC, Saint Augustine's University (SAU) announced a fundraising total of $75,000 from its annual CIAA Jazz Brunch. The University surpassed its $50,000 goal for the sold-out event thanks to onsite donations, sponsorships and ticket sales.
SAU's National Alumni Association (NAA), Duke Energy and Omega Psi Phi Fraternity, Inc. were among the largest donors for the event, with each organization donating $10,000. Corporate sponsorships came from Aladdin, North State Bank, The Francis Law Firm, and Capital Cleaning. Attendees included alumni, faculty, staff, sponsors and friends of the University, including leaders from the Episcopal Church.
"I am so grateful for the continued support of our devoted alumni and invested community and corporate partners," stated SAU president, Dr. Everett B. Ward. "This level of support plays a tremendous role in helping us educate and serve the students of Saint Augustine's University, which is our number-one priority."
Growing each year since its inception, the jazz brunch has become SAU's signature event during the CIAA tournament, which draws thousands of alumni and affiliates of the CIAA's member institutions. "The CIAA tournament is the perfect opportunity to thank our donors, and to give alumni and friends of the University a place to come together to reunite, and to support our students," added Dr. Ward. "I look forward to seeing the event continue to grow."
The success of the jazz brunch will serve as a springboard as SAU looks to launch its final fundraising campaign of the 2017-2018 fiscal year in the coming days.
Download