Interim President, Dr. Gaddis Faulcon and the SAU Leadership Team have dedicated their efforts to providing excellent student-centered service. Our staff is committed to the overall student experience and addressing student concerns.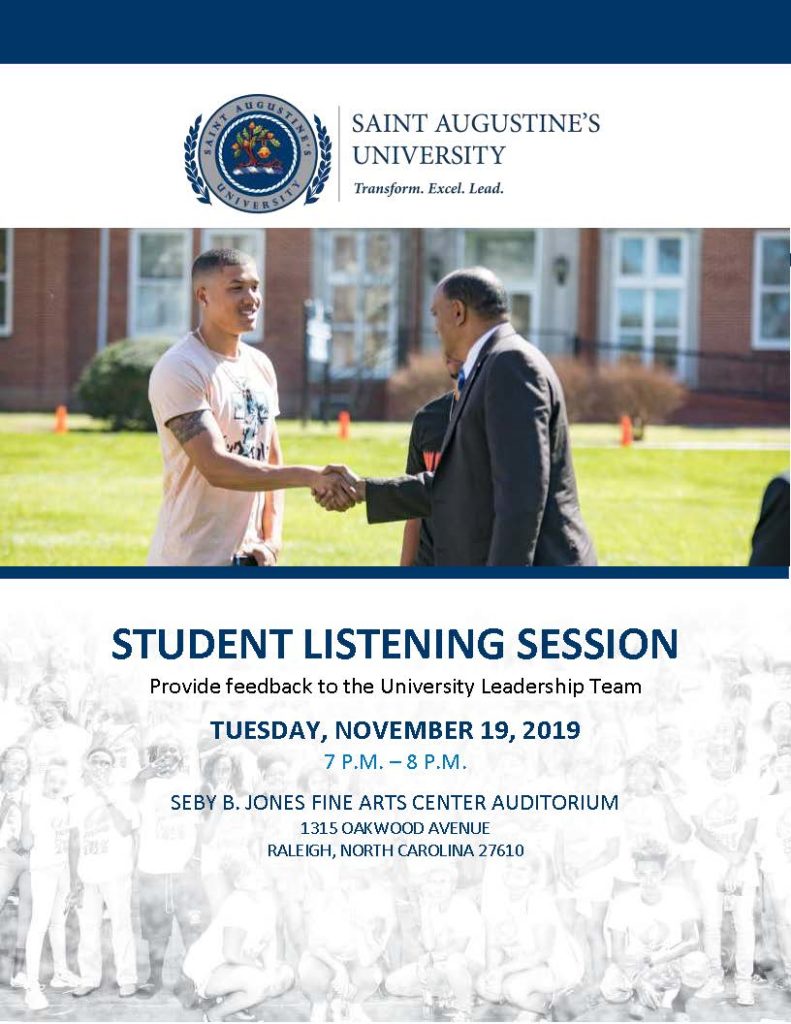 We had a very effective and informative listening session, where students voiced their concerns and received feedback from the Executive Leadership Team.
The Next Student Listening Session:
November 19 | 7 – 8 p.m.
Seby Jones Fine Arts Building Auditorium
View the summary from Presidential Search Committee Engagement Session
Campus Renovation Campaign
Great strides have been made at our alma mater in the past few months—increased enrollment, doubling freshman admissions over last year; and many improvements to the campus infrastructure. However, our work is not done. Send your donations to the National Alumni Association or the Office of Alumni Affairs and designate it as Campus Renovation Campaign and indicate that it is part of your annual giving.