We all have a role to play in recruiting success at Saint Augustine's University. Identify stellar students you know and support them through our admissions process. All faculty, staff and alumni are welcome and encouraged to be a part of this enrollment effort.
JOIN US ON JUNE 7 AT 6:30 P.M. FOR THE KICKOFF!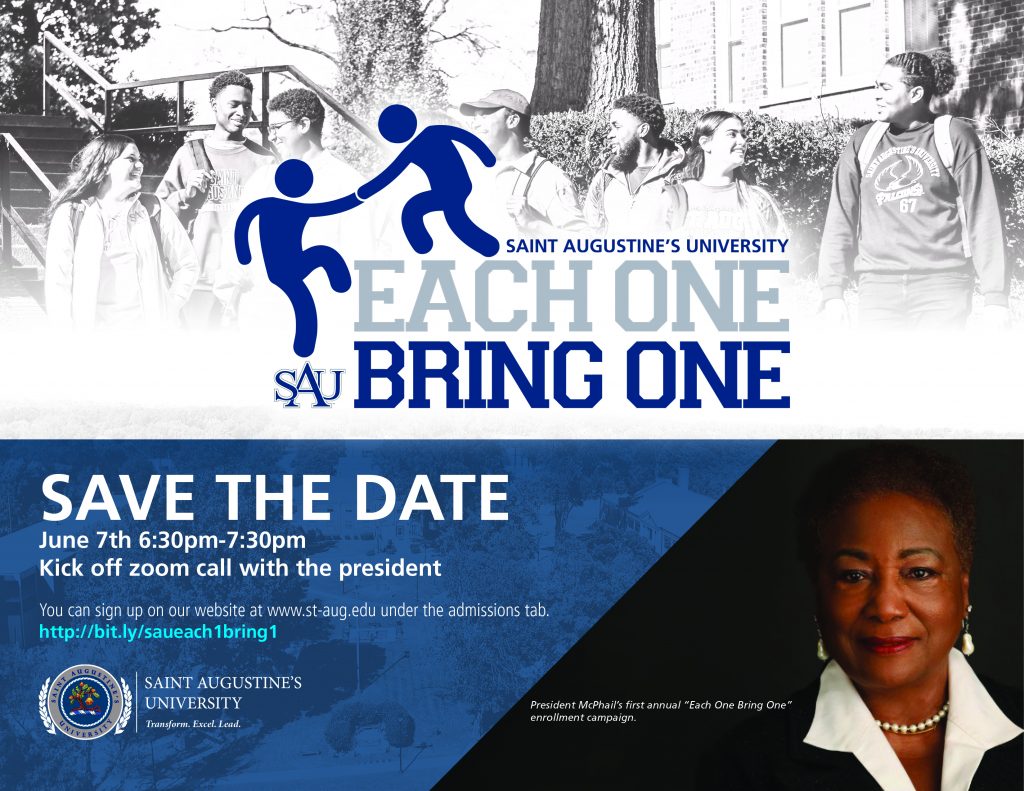 TELL US ABOUT YOUR EFFORTS
Indicate how you plan to help or already help toward this effort.
GET TRAINING!
Training sessions will be conducted from June 8th thru June 11th, 2021 from 6 p.m. - 7 p.m.