Saint Augustine's University welcomes media to campus just as the public is welcome to the campus. It is the policy of SAU to be as helpful as possible to news media seeking access to facilities while maintaining the reasonable privacy expectation of students and others. Please contact one of the Office of Communications and University Relations staff members listed below to assist you.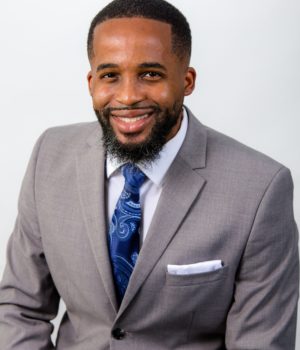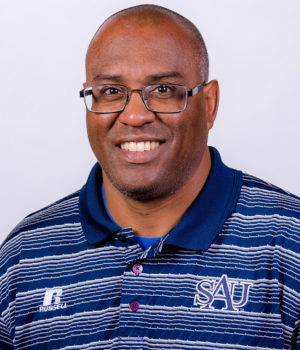 PRESS KIT
Resources approved for use for news purposes find here →
PRIVACY STATEMENT
View the Saint Augustine's University Privacy Statement here →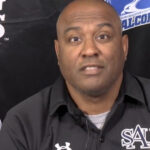 Veteran Sports Journalist receives honor for the third time since 2008  The reimagining of Saint Augustine's University (SAU) 's Athletic Department now includes the recognition of one of its long-time storytellers. Veteran Sports Journalist Anthony Jeffries recently was named 2021-22 CIAA Sports Information Director (SID) of the Year at the CIAA Spring Meeting Awards Ceremony […]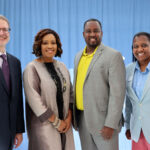 (Pictured left to right) US EDA Deputy Assistant Secretary Dennis Alvord, NC Secretary of Commerce Machelle Baker Sanders, Raleigh Mayor Pro Tem Corey Branch, and Raleigh City Councilor Stormie Forte. On Monday, May 9, 2022, U.S. Economic Development Administration (EDA) Deputy Assistant Secretary and Chief Operating Officer Dennis Alvord met with local and state leaders […]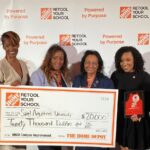 Saint Augustine's University (SAU) was one of 30 winners in The Home Depot 2022 HBCU RETOOL YOUR SCHOOL Program. This was the university's first year recognized as a participant and as an award recipient in the program. SAU was awarded $20,000 as one of the top 10 universities with the highest votes in Cluster 3 […]
Campus Access
Saint Augustine's University is a private institution, as such all media personnel must receive permission to access campus grounds. Please contact Demarcus Williams at 919.516.4410. 
Photography & Video Rights
Individuals who wish to use photography or video obtained from any SAU website or online account (i.e. social media) should request permission and the appropriate credits from Angelo Robinson 919.516.4194.