Human Resources (HR) Department at Saint Augustine's University supports the University's mission of excellence in teaching and research through strategic, innovative, and flexible policies, practices, programs, and services that:
Attract, develop, reward and retain a diverse and talented workforce

Foster a productive work environment where people feel valued

Support the changing nature of work and the workplace environment

Add value, and reflect good stewardship of resources

Are fair, ethical and legally compliant
If you are a faculty/staff member, a manager/supervisor, or a member of the HR Community, you might find the HR materials to be helpful.
Saturday, February 16

Free Home Ownership Seminar

10 a.m. – 11:30 a.m. / Community Development Office, 311 N. Tarboro Street, Raleigh, NC 27610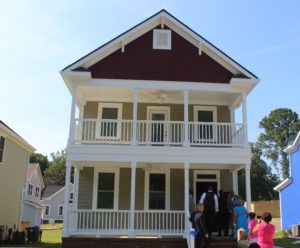 In the market for a home in the developing East College Park Community?
The Saint Augustine's University Community Development Corporation is sponsoring a FREE Home Ownership Seminar to help make it happen. Faculty & staff are welcomed! Light refreshments. Door prize to the lucky ticket holder!
Information provided on the following:
Updates on floor plans, pricing and available lots
To register please contact: Michelle Keaton-Barrow at 919.271.8241 or michelle@keatonbarrowrealty.com OR Pattye Brown at 919.215.3314 or 919.977.6164 also at naasauat@gmail.com
February 20 @ 10:00 am
-
2:00 pm