9000 Falcons soar in 43 states, the District of Columbia and 21 countries
FOREVER A FALCON
Once you graduate from SAU, you may no longer be a student of the University, but you are forever a Falcon, and forever family.
Alumni are the lifeline of the institution, ensuring its future through financial support, recruitment of the next generation of falcons and serving as brand ambassadors. To that end, the Office of Alumni Affairs serves to engage and build lifelong relationships with alumni, and works directly with the National Alumni Association to make sure those relationships thrive.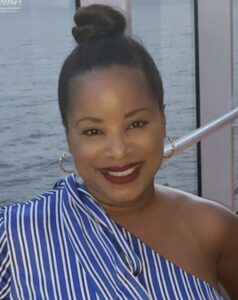 Shanai Harris, Class of 1992
Shanai Harris is currently licensed to practice law in New Jersey and North Carolina. Harris currently gets to combine her interest in Financial Services and the law as she works in the Financial Crimes Compliance Investigations Unit as a Team Lead supervising investigations.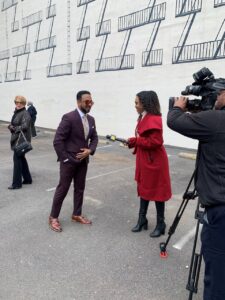 Adam Williams, Class of 2001
Recently I was recognized as the designer of the "Levelle Moton" wall Mural Downtown Raleigh on December 10th during the unveiling. This design is painted on the wall across from Deco – 207 S Salisbury St, Raleigh, NC. Feel free to stop by and take pics of this art created by your fellow falcon.
Colleen Bramwell, Class of 2016
Since graduating from SAU, I graduated from Ross University School of Medicine (April 2021). I am currently interviewing with different Internal Medicine Residency programs throughout the US. In March of 2022, I will find out where I will be doing my internal medicine training.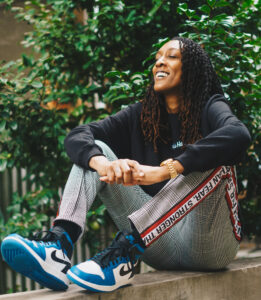 Juanika Freeman, Class of 2001
"I am currently an entrepreneur living in Atlanta, Georgia, where I run a successful digital marketing company called OneTechGirl. We build websites and help brands with their online presence. I am happy that Saint Augustine's College allowed me to breakthrough into the world of technology!"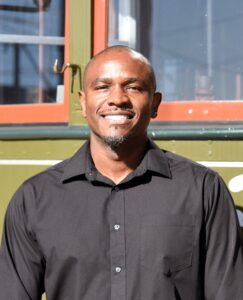 Korrie Mapp, Class of 1997
Mr. Korrie Mapp, a Certified Professional Ergonomist (CPE), attended St. Augustine's College (now University) receiving a Bachelor of Science in Industrial Hygiene and Occupational Safety in 1997.  He obtained a Master of Science in Health Evaluation Sciences from the University of Virginia (UVA) and a Master of Science in Environmental Science and Engineering from Harvard University.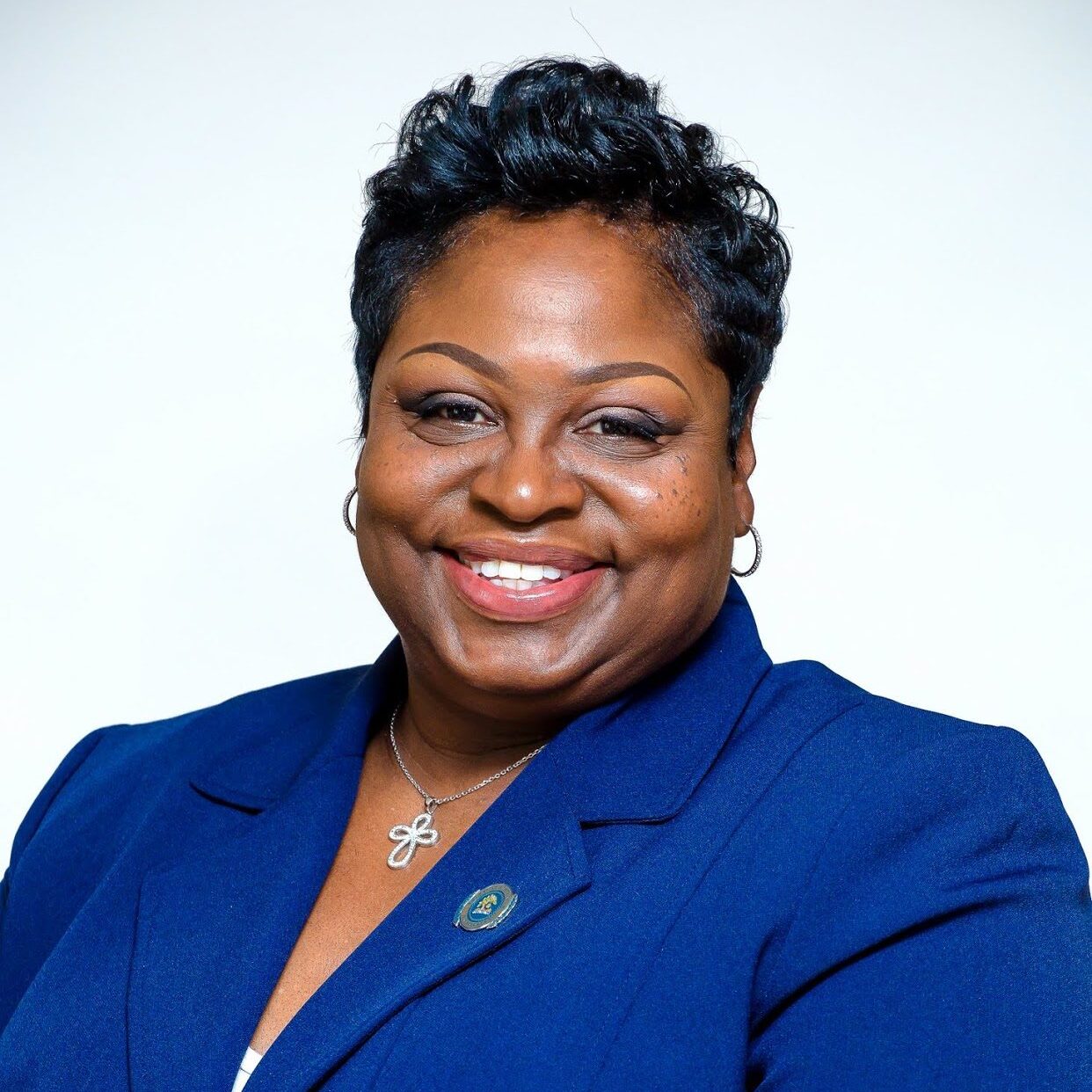 Hello, fellow Falcons!
We, as alumni, are the lifeline to our dear alma mater. As such, our donations, continued engagement and involvement, and recruiting of the next generation of Falcons are critical to ensure its future.
By maintaining deep ties with the University, we strengthen our very own foundation and allow ourselves the opportunity to reconnect with former classmates, and establish new relationships with current school administrators, students and friends of Saint Augustine's University.
Director of Alumni Affairs & University Events
sximines@st-aug.edu
919.516.4343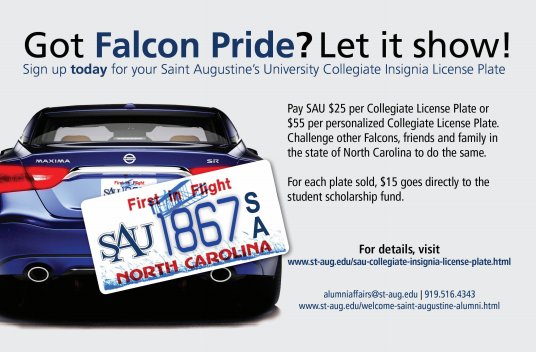 Complete the application 

and return it to the Office of Alumni Affairs

Pay the University $25 per collegiate license plate or $55 per personalized collegiate license plate

Challenge other Falcons, friends and family in the state of North Carolina to do the same
For each plate sold, $15 goes directly to the student leadership fund.
Payments can be mailed to:
Saint Augustine's University
Office of Alumni Affairs
1315 Oakwood Avenue
Raleigh, NC 27610
STAY CONNECTED
It is the goal of the Office of Alumni Affairs to stay in contact with alumni, keeping everyone abreast of alumni achievements, chapter updates and university news. Please complete the form below to supply your contact information so that we may stay in touch and keep you informed.