NC CORONAVIRUS HOTLINE:
1.866.462.3821
CARES ACT FUNDS
MAY 2, 2020
1.  SAU has signed and returned the certification and Agreement to the US Department of Education, and SAU intends to use 50% of the funds to provide emergency financial aid grants to the students.
2.  The total amount of funds received by SAU for the emergency financial aid grants is $725,019.
3.  The total that has been distributed to the students is $666,086.
4.  The total number of students eligible to receive the emergency aid grants is 821.
5.  The total number of students that have received the emergency aid grants is 739.
6.  The method used to determine which students will receive and how much each student will receive. View table below.
CARES Act Disbursement Summary

| | | | |
| --- | --- | --- | --- |
| Type | No. of students | Per Student | Total to Disburse |
| Pell Students | 595 | $950 | $565,250 |
| Non-Pell Students | 226 | $707 | $159,782 |
| Total | 821 | | $725,032 |
| | |
| --- | --- |
| Total Pell (595 students) | $565,250 |
| Total Non-Pell (226 students) | $159,782 |
| Total Disbursement (821 students) (coming soon) | $725,032 |
| Total Cares Act Funding | $725,019 |
| Total SAU (Unrestricted) Funding | $13 |
7.  Any instructions, directions, or guidance provided to the students by the university. 
Our COVID-19 Response Plan includes the implementation and deployment of the following resources and actions:
Emergency Response Team

Community Information System (RAVE emergency alert system, SMS text capability, email, SAU App, and social media communication)

Domestic and International Travel Restrictions

Procedures for residential students and food services

Routine and enhanced environmental cleaning procedures for campus sanitation

Plan for potential campus closure, which includes shifting to on-line teaching and learning
This plan will take effect on March 11, 2020 and will remain in effect for 60 days. It will be reassessed in 30 days.
ON-CAMPUS, RESIDENTIAL, AND TRAVEL POLICIES AND RESTRICTIONS:
All students planning to travel in restricted and non-restricted areas in the United States or abroad, must notify the Dean of Students by registering by clicking

Student Travel Documentation

. The restricted areas will be posted as recommended and/or declared by the Centers for Disease Control.

Upon return to campus you must provide a medical clearance document from a physician at your own expense before returning to the residential community. This document must state that you are asymptomatic (i.e. not exhibiting symptoms) of the coronavirus or the flu.

If a faculty member, a staff member, or a student has signs or symptoms of the Influenza or COVID-19 they are not to return to the University. They need to seek medical attention and report the diagnostic results to the Joseph G. Gordon HealthCenter staff before returning.

If a student begins to have symptoms after returning to the University, we will follow the protocol recommended by Wake County Health Services.

All University-related international travel is prohibited.

All personal international travel is strongly discouraged.

All University-related non-essential out-of-state domestic travel is restricted and not permitted on a case-by-case basis.

We strongly urge extreme caution and judgment for your personal domestic travel.

We strongly discourage any non-essential meetings or events of 20 people or more.

Social distancing is strongly encouraged in all situations. As defined by the CDC, social distancing means avoiding mass gatherings and maintaining distance (approximately 6feet) from others when possible.

Anyone who returns or arrives to campus from a location with a CDC level 3 travel warning for COVID-19, must completely be cleared for infection at their own expense at least 48 hours before your return/arrival to campus and self-isolate. Self-isolation means:
Remain at your residence

Do not attend class, work, and other group gatherings such as:

Social events

Meetings

Rehearsals

Team practices, etc.
If this presents logistical challenges, please contact the Dean of Students office. Most self-isolations will last 14 days.
Saint Augustine's University encourages the campus community to follow the CDC guidelines for illness prevention. CDC always recommends everyday preventive actions to help prevent the spread of respiratory diseases, including:
Avoid close contact with people who are sick.

Avoid touching your eyes, nose, and mouth.

Stay home when you are sick.

Cover your cough or sneeze with a tissue, then throw the tissue in the trash.

Clean and disinfect frequently touched objects and surfaces using a regular household cleaning spray or wipe.

Follow CDC's recommendations for using a facemask.

CDC does not recommend that people who are well wear a facemask to protect themselves from respiratory diseases, including COVID-19.

Facemasks should be used by people who show symptoms of COVID-19 to help prevent the spread of the disease to  others. The use of facemasks is also crucial for 

health workers 

and 

people who are taking care of someone in close settings 

(at home or in a health care facility).

Wash your hands often with soap and water for at least 20 seconds, especially after going to the bathroom; before eating; and after blowing your nose, coughing, or sneezing.

If soap and water are not readily available, use an alcohol-based hand sanitizer with at least 60% alcohol. Always wash hands with soap and water if hands are visibly dirty.
For information about handwashing, see CDC's Handwashing website
For information specific to healthcare, see CDC's Hand Hygiene in Healthcare Settings
These are everyday habits that can help prevent the spread of several viruses. 
Additional Health Tip:
Please have a thermometer on hand to monitor your temperature in case you develop a fever and also check with your physician or pharmacy on which type of medication you should take to reduce your fever, should you develop a fever.
FREQUENTLY ASKED QUESTIONS
What are the symptoms of coronavirus?
According to the CDC, reported illnesses have ranged from mild symptoms to severe illness and death for confirmed coronavirus disease 2019 (COVID-19) cases.
Symptoms may appear 2-14 days after exposure*:
Fever (100.4 or greater)

Cough

Shortness of breath

Fatigue

Muscle or body aches

Headache

New loss of taste or smell

Sore throat

Congestion or runny nose

Nausea or vomiting

Diarrhea
*This list does not include all possible symptoms *This is based on what has been seen previously as the incubation period of MERS-CoV viruses.
Should I wear a mask?
The University has moved to a mandatory face mask policy to ensure that stakeholders are exercising safety measures to minimize the spread of the virus. Students, faculty and staff have signed the Falcon Pledge to take the necessary steps to keep the Falcon Community safe and one of those steps is to wear a face mask at all times.
SAU is asking that all students comply with the requirements and if not, they are subject to disciplinary actions:
1st violation – A communication will be sent to the student reminding them of the campus policy and asking that they comply with the social distancing and mask coverings policy
2nd violation – The student must report to the Dean of Students office for a meeting regarding non-compliance to the social distancing and mask coverings policy. The student is subject to probation and required to do an educational provision
3rd violation – The student may be subject to a 5-day suspension and a judicial hearing.
If the student is abusive or disruptive when asked to comply with the policy, additional sanctions could result.
The person next to me in class is coughing and sneezing. What should I do?
In order to protect yourself from any illness, wash your hands frequently or use sanitizer with at least 60% alcohol, and stay home if you are ill. If you are unable to attend class, work with your professor directly on absences due to illness.
What steps are being taken to prevent the spread of coronavirus on campus?
SAU has extensive plans in place for handling communicable diseases of concern. Since coronavirus is acting similar to contagious respiratory illnesses, the plans call for increased communications, making sure supplies are stocked if they are needed, and coordination between the university and local and state authorities.
The University has invested in six 986 Automated Temperature Scanners, will distribute a total of nine mask per student for the fall semester, open the campus for community COVID-19 testing, partnered with the Advance Community Health Center to offer free COVID-19 testing, and the Wake County Health and Human Services Department for contact tracing.
How does coronavirus spread?
Person-to-person spread
The virus is thought to spread mainly from person-to-person.
Between people who are in close contact with one another (within about 6 feet).

Through respiratory droplets produced when an infected person coughs or sneezes.
These droplets can land in the mouths or noses of people who are nearby or possibly be inhaled into the lungs.
Can someone spread the virus without being sick?
People are thought to be most contagious when they are most symptomatic (the sickest).

Some spread might be possible before people show symptoms; there have been reports of this occurring with this new coronavirus, but this is not thought to be the main way the virus spreads.
Spread from contact with infected surfaces or objects
It may be possible that a person can get COVID-19 by touching a surface or object that has the virus on it and then touching their own mouth, nose, or possibly their eyes, but this is not thought to be the main way the virus spreads.
How many individuals have been tested, what is the positivity rate?
What happens if I test positive?
Students who test positive are placed in isolation in an on-campus residence hall or are asked to isolate at home for the prescribed period as indicated by current CDC and local health department guidelines. The Gordon Health Center will communicate regularly with positive students until they are released from isolation. Meals will be delivered. Students are asked to inform their faculty of absence consistent with University Class Attendance policy. Students can request a letter from the GHC or their primary care physician to produce to their faculty as evidence of absence from class. Students can also sign a consent form to allow the Gordon Health Center to provide the note/letter to the central administrative office of Academic Affairs who can then alert the student's respective faculty.
Employees who test positive are contacted by the SAU Contact Tracer, provided information on isolation/quarantine, asked to contact their supervisor to report absence, and their primary care physician for medical guidance.
How soon would someone be contacted about exposure?
Employees and students received their test results within the prescribed period, usually within 48 hours. Employees and students are encouraged to contact those who they have come into close contact and let them know they tested positive for COVID-19. Once the information is shared with the SAU Contact Tracer, the contact tracer will contact the affected employee and or student and then their close contacts.
When a student tests positive for COVID and they have been in face-to-face classes in the days immediately prior to them receiving their positive test,...
a. Are students and faculty who were in the class with the COVID-positive student being asked to quarantine?
If an individual (student or employee) tests positive, they are contacted by the SAU Contact Tracer and questioned about their close contacts. Close contacts will then be contacted. The individual who tested positive is never identified to ensure compliance with HIPPA Laws.
b. Are students and faculty being informed that a classmate tested positive?
If an individual (student or employee) tests positive, they are contacted by the SAU Contact Tracer and questioned about their close contacts. Close contacts will then be contacted. The individual who tested positive is never identified to ensure compliance with HIPPA Laws.
When a student receives a positive COVID test and is asked to quarantine are they still expected to attend online classes and complete work in these classes?
COVID-19 impacts everyone differently, and therefore, the medical recommendation from a physician or Gordon Health Center for activity will vary for everyone that tests positive. Therefore, it is important to follow the medical guidance of your primary care physician, Gordon Health Center, or other medical provider. Many individuals who test positive for COVID-19 may be asymptomatic and fully functioning. Those individuals would be fine for attending class remotely and completing assignments. Each student that is seen by the Gordon Health Center can receive a note for their extended physical absence from class due to COVID-19 per the GHC policy. That note should also serve to satisfy the University Class Attendance policy.
Do I have to buy Microsoft for my class assignments?
No. All SAU Falcons have access to the Office 365 Suite at no additional charge. Download Word, PowerPoint, Excel and more on up to 5 devices.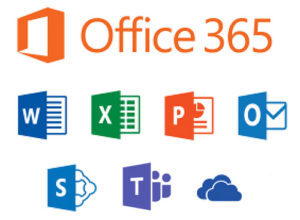 How does the Pass/Fail/S/U grading policy work?
Please see the letter from the Division of Academic Affairs here.
How did the leadership team make the decision to move to this system?
We looked at the pivot that was taking place in higher education. We had to take into account the disparities that exist with the technology, environments of learning, and how students learn. We had to accommodate the different learning styles. Once we realized the system for delivery is not perfect we had to identify an equitable system. It is important for everyone to understand that those students going on to graduate and professional school need letter grades because P/F may not be acceptable on academic transcripts.
Instructors have not been responding to my questions.
Instructors have been instructed to be highly responsive but we realize there are some circumstances where you may not hear back immediately. If you do not hear back in 48 hours you should contact the Chair of your department and advisor with your name, course number and professor. If the Chair does not respond then you should contact the dean and if you do not hear from the dean contact Provost Dr. Orlando Hankins.
How is summer school and Fall registration being handled on line?
We are pleased to report that we are resolutely committed to making the registration for classes and on line summer school a successful process. The summer school program continues to be completely on line with registration ending 5/9 and classes running from May 26 to July 7. We also will be launching the Summer Success Program through the Division of Student Affairs where high school students will be allowed to take pre-requisite courses and enter the university directly from this program and transition to the Week of Welcome August 5. We urge new and returning students to register for classes new and prospective students need to sign up for orientation to secure their spot. All returning students need to complete FAFSA and register for classes as well.
Find out how to register for classes here →
How do I get cleared for graduation if I am not on campus?
I'm having problems with technology support or email for online classes, what do I do?
If students need assistance with technology equipment please contact the Center for Information Technology at support@st-aug.edu.
What if my passwords expire while I am away from campus?
What if my laptop or other technology stops working while I am away from campus?
If students are having any technology issues, they should contact IT at support@st-aug.edu.
I don't have internet at home or Spectrum what do I do?
What if Spectrum is not the provider in my hometown?
If my family does not have cable the Spectrum deal will it not apply to me?
Can my things remain on campus after April 30? Or longer if needed?
The Student Affairs team continues to coordinate with residential life staff. All items need to be removed after the close of the academic year. All personal items need to be moved so rooms can be cleaned.
Why were we asked to leave campus and rushed out of the residence halls?
We do not consider any students rushed off campus we encouraged students to remain at home once they had left for Spring Break. We did not require any student to go home we provided food and rooms to students until they were able to relocate.
How will students be fed who remain on campus?
The dining hall will implement the brunch schedule from 10:00 a.m. to 2:00 p.m. and dinner from 4:00 p.m. to 6:00 p.m. until Friday March 20th. For students who remain on campus the dining hall will be open from 10:00 a.m. to 12:00 p.m. only, beginning, Saturday, March 21st. All meals — breakfast, lunch and dinner will be provided for students during this time.
Are there microwaves in the Residence Hall common areas?
Yes, the Residence Halls have microwaves in Weston, Latham and Boyer and the Falkcrest Clubhouse.
When can I get on campus to get my things out of my dorm?
Please see an updated message from the Division of Student Affairs here.
How are we going to celebrate the class of 2020?
Celebrating 2020 is top priority and we join you and your villages of support in marking this significant milestone in your lives. We plan to host a virtual celebration as many of our honor students are already hearing from their Deans about virtual honors festivities. I too congratulate those students. We are looking forward to hosting the traditional commencement in December of 2020.
What is happening with refunds and credits for the semester?
The leadership team is still exploring refunds and credits for students. We have not codified what that will look like but are meeting regularly to discuss the matter and will keep students informed as the situation continues to unfold.
I have not received my financial aid refund from the Fall semester what should I do?
How does the closure affect my work study? Checks? Hours?
Your work study will not be impacted. Payment will be up to the amount that you were awarded.
I am behind on my work study hours what do I do?
You will receive 20 hours of work study payment up to the amount that was awarded.
Will I receive a refund for the classes since I paid for face to face and now we are moving to on line?
When successfully completed, you will earn the same credit hours for on-line classes as the on-site classes.
Will I receive a prorated refund for the housing we are not using through May?
Per the University catalog, refunds are not provided after the drop/add date. Please note that it is not mandatory for students to leave their resident hall. However, it is encouraged.
List of Mass COVID-19 Vaccine Sites
Wake County: 
UNC REX Healthcare

Duke Raleigh Hospital,

WakeMed in partnership with community-based physician practices

Advance Community Health

NeighborHealth and others
SCREENING & TESTING EVENTS

Family Medicine & Rehab Centers
Family Medicine & Rehab Centers in Knightdale offers Walk In, No Appointment Needed, COVID-19 Testing Monday – Friday 9 a.m.  – 6 p.m. and Weekend Drive Thru testing.  We use our own lab, WeCareAmerican Labs to process the samples and we typically have results in 24 hours for PCR tests.  The antibody and antigen test results are within 15 minutes.  
Saint Augustine's University encourages everyone on campus and in the surrounding community to stay informed, make healthy decisions and take care of yourselves to continue to be safe and healthy in Falcon Land. Below, you'll find guidance from the Centers for Disease Control and Prevention and the World Health Organization.
Centers of Disease Control and Prevention
Get the most up to date information about the Coronavirus from the Centers of Disease Control and Prevention (CDC).
More information
World Health Organization
Information and recommendations about the Coronavirus disease (COVID-19) for the public from World Health Organization (WHO).
More information