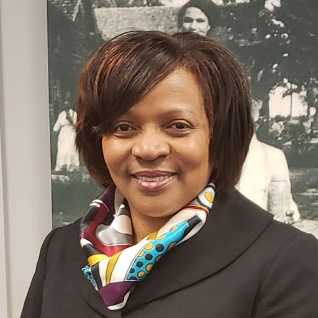 Dr. Wanda Coneal to Serve as Interim Provost and Vice President for Academic Affairs at Saint Augustine's University Beginning May 27
Dr. Wanda Coneal, a senior academic leader and visionary, has been appointed to serve as the interim provost and vice president of Academic Affairs for Saint Augustine's University, beginning May 27, 2019.  Dr. Coneal will be part of the university's Cabinet and report directly to interim President Gaddis Faulcon, Ed. D.
In the role of interim provost and vice president for Academic Affairs, Dr. Coneal will serve as the enterprise leader for academic pursuits on campus.  She will be responsible for making sure the University's programs of study maintain their standing, as well as sustain the services of the Registrar, ROTC, Advising Center, and the Office of Strategic Planning.
Prior to her appointment as interim provost, Dr. Coneal served as the Dean of the School of Humanities, Education, Social and Behavioral Sciences at Saint Augustine's University, since 2017. Before joining the academic leadership team at Saint Augustine's, Dr. Coneal was a tenured faculty member and had served as interim Dean of the School of Graduate Studies, among other positions, at North Carolina Central University.
She earned a BA in Psychology from the University of North Carolina at Greensboro; the MSA in Human Resources Administration from Central Michigan University; and the Ph.D. in Education and Human Development with a cognate in Higher Education Administration from Vanderbilt University. Among one of her greatest accomplishments, Dr. Coneal counts serving as a commissioned Military Intelligence officer in the U.S. Army (active duty) and a manager at the Frito-Lay division, PepsiCo, a Fortune 50 company. Dr. Coneal's research interests include College Choice and Leadership in Higher Education.