Dr. Ward urges state employees to continue Dr. King's Legacy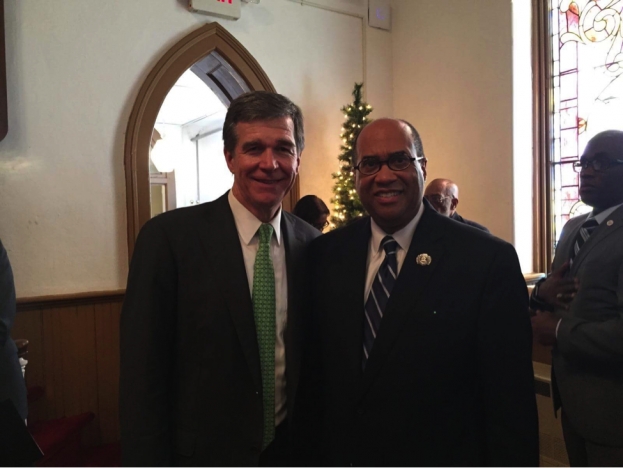 In the distinguished company of North Carolina governor Roy Cooper, Dr. Ward addressed state employees on Friday, January, 13 at First Baptist Church in Raleigh, North Carolina. The speech, given in honor of Martin Luther King, Jr. Day, urged the audience to make choices that impact the greater good and challenged them to always "do what's right," no matter the consequences.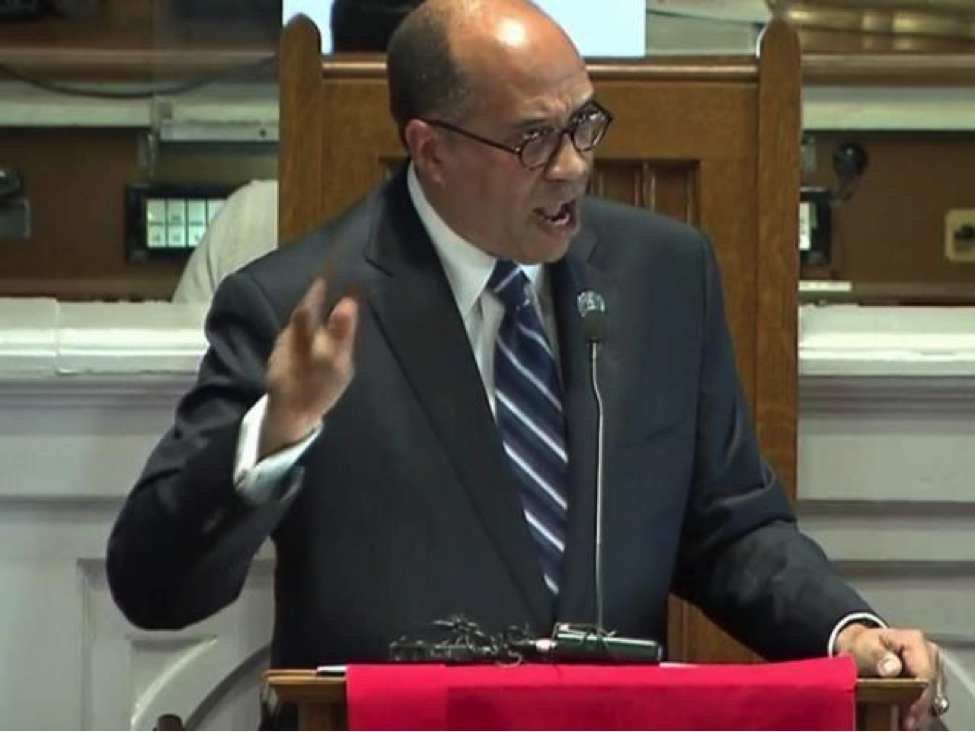 Excerpt from Dr. Ward's speech
In his speech, "A Proper Sense of Priorities" given in 1968, Dr. King stated, "there comes a time when one must take a position that is neither safe nor politic, nor popular; but, one must take it because one's conscience tells one that it is right."
The question before us today is, "will you do what is right?"
I don't know about you; but, I am going to emulate the real legacy of Dr. King, not the commercialized Dr. King that is regularly marketed only during the month of January.
I'm going to do what's right and follow the Dr. King that walked from Selma to Montgomery. 
I'm going to do what's right and follow the Dr. King who, as an intellectual strategist, organized a grass root plan that resulted in the passage of the 1965 Voting Rights. We must never forget that the Voting Rights Act removed institutionalized racial barriers in order for African Americans to realize the true promise of America democracy by having the right to vote.
In January 2017, in order to properly honor the legacy of Dr. King and do what's right, you must join the fight against voter suppression.
I'm going to do what's right and follow the Dr. King who put Tennessee garbage workers ahead of a university professorship.
In 2017, to honor Dr. King, you must ensure all North Carolina children have access to quality education regardless of where they live.
In doing what's right, we must find solutions to end high dropout rates in Warren County, Person County, and Halifax County.
…
Because, one day when you stand before the throne you can hear the words from 2 Timothy 4:7— "I have fought the good fight, I have finished the race, I have kept the faith."
Honor Dr. King — Never, Never be Afraid to do What's Right!
-Dr. Everett B. Ward, President of Saint Augustine's University