Events for February 10, 2022
Events Search and Views Navigation
10:00 am
Regular COVID-19 testing will be every Monday/Wednesday in the Emery Gymnasium from 8 a.m. to 12 p.m. and every Tuesday/Thursday from 10 a.m. to 2 p.m. in Latham Hall. These additional dates are also for vaccination and booster shot opportunities.
Find out more »
11:00 am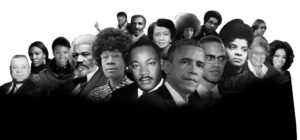 How do you want to be remembered? If you authored your own story, what would you say? As genealogist, we trace the lives of our ancestors to preserve their history and leave for our children a legacy of accomplishments. But, for some unknown reason, we forget about ourselves and in doing so you leave a […]
Find out more »
7:00 pm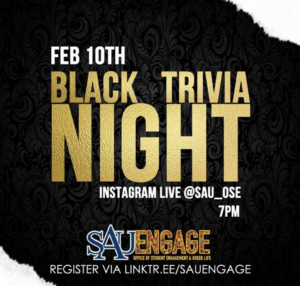 This event held on February 10th, is a competition to see how many Black History Trivia facts you know! Please sign up below with correct information! Register here!
Find out more »
+ Export Events