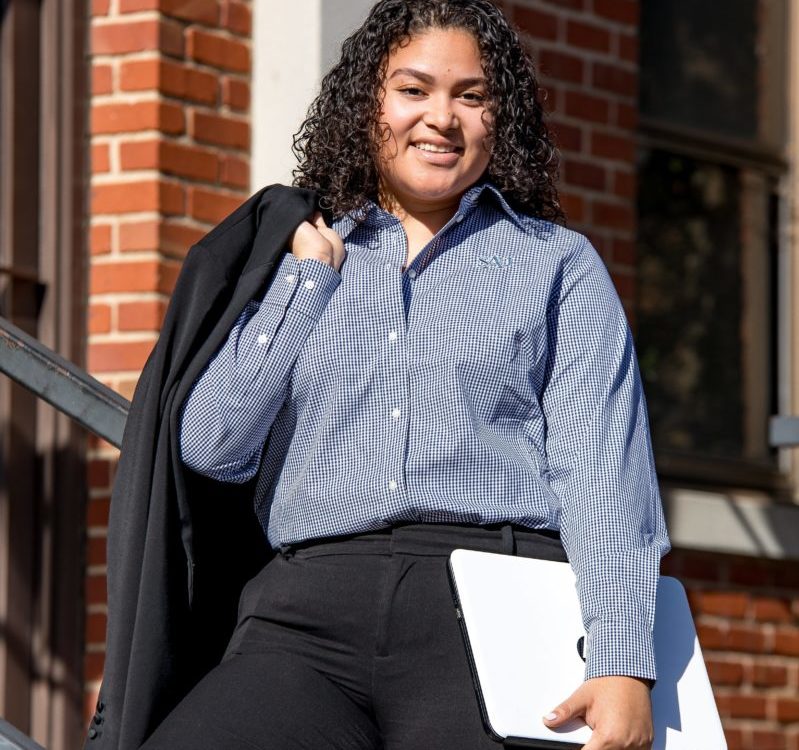 Funding Goal for Laptop Campaign Achieved
Saint Augustine's University is proud to announce that our Laptop Campaign has achieved a milestone! With the help of our alumni, friends, and supporters (including the Triangle Park Chapter of The Links, Incorporated pictured), we have been able to raise over $25,000. As a result, every new SAU student will receive a laptop in the fall. This campaign was developed in response to the issue of many of our students not having personal laptop computers needed to complete coursework remotely due to COVID-19.
Interim President, Dr. Maria Lumpkin had this to say. "There is a great humanity that exists amongst our alumni, faculty, staff, partners, and friends of the university. As a result of their generosity in contributing to the University's Emergency Fund and Laptop campaign, along with resources from the stimulus funding the University will provide a new laptop to every new Saint Augustine's University student in the Fall of 2020."
She continues, "The digital divide disproportionately impacts our students, 73% of whom are Pell eligible. We want to eliminate every barrier that may impede their ability to reach their fullest potential and graduate. While, this is a costly endeavor, this is a proactive and necessary investment."
Thank you to all of our donors who made this possible and helped our students to soar! 
Donations for the Lap Top Campaign continue to be needed so we can make this available to every student. Please consider making a contribution here.