Saint Augustine's University Holds 2017 Commencement Exercise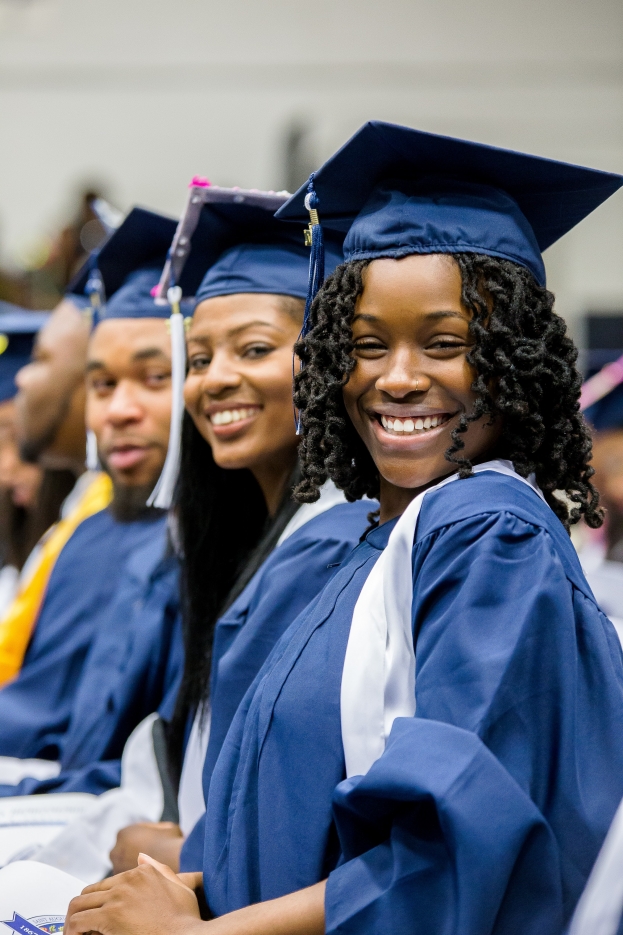 On Saturday, May 13, Saint Augustine's University (SAU) graduated 137 students during the 2017 commencement exercises. Three individuals, including the commencement speaker, Lamell McMorris, were also awarded honorary degrees.
Graduates were awarded degrees in over 20 majors from 5 academic divisions, including Business Administration, Communication, Engineering Mathematics and Criminal Justice; 23 students graduated with honors.
Business leader, strategist and public affairs expert, Lamell McMorris was selected to deliver the commencement address due to his professional background, which aligns closely with the direction of SAU. The university's administration looks to increase academic focus in the areas of entrepreneurship and mass communications, among others. University president, Dr. Everett B. Ward stated, "Having Mr. McMorris, an accomplished entrepreneur and national leader as commencement speaker couldn't be more timely. As we celebrate the university's 150-year anniversary, it is critical that we focus on the defining pillars that cement the foundation of the university's future: entrepreneurship, STEM, public health and mass communications. Mr. McMorris' focus on the future and spirit of entrepreneurship is just what we need to invigorate a new, dynamic class of Falcon leaders."
Members of the SAU 2017 graduating class hailed from 14 states, with graduate school, the United States Armed Services and entry into the job market being among the next steps for many. 
It is with great pride that university faculty, staff and leadership wish the class of 2017 congratulations!