Welcome to the Office of Human Resources homepage. It is a great time to be a member of the Falcon Family! Our mission and goals are focused on providing a collegiate experience for every student that chooses to attend Saint Augustine's University. Nestled in the historic Oakwood district of Raleigh, NC, Saint Augustine's University is dedicated to providing an atmosphere that supports those who are ready to lead, give and serve.
Saint Augustine's University is an Equal Opportunity Employer that seeks qualified individuals with diverse backgrounds to meet the needs of our students and fulfill the various disciplines offered by the University. We do not discriminate against employees or applicants for employment and training based on race, color, national origin, age (as defined by the Age Discrimination in Employment Act), religion, sex, disability, veteran's status or sexual orientation. This policy applies to all aspects of the employment relationship.
We are constantly looking for great talent and hope you will consider joining our team. We encourage you to explore the many opportunities available.
Monday – Friday 8 a.m. to 5 p.m.
Office of Human Resources
1315 Oakwood Avenue
Hunter Building Room 101
Raleigh, NC 27610
hr@st-aug.edu
919.516.4168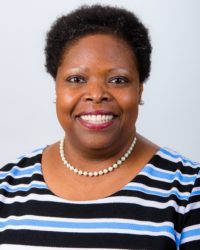 Current Employment Opportunities at Saint Augustine's University
Faculty Employment Opportunities
No available positions at this time.
Staff Employment Opportunities
Employment Eligibility Verification Form I-9
Federal law requires that the employee must complete Section I of the I-9 on their first day of employment and provide appropriate documentation within the first three days of work to verify that they are legally eligible for employment.
Direct Deposit
Participation in direct deposit is recommended of all Saint Augustine's University employees. Direct deposit is not available for a final paycheck. A regular check will be issued instead.
Current Employees
For more detailed payroll information, please contact our office at 919.516.4168.
Saint Augustine's University is rooted steep in history and is a vibrant and thriving institution that seeks to transform, excel and lead in the 21st century and beyond. We strive to attract, recruit and retain talented, knowledgeable and professional faculty and staff to make a difference and impact the lives of young people. Part of our compensation strategy includes providing benefits to all regular full-time employees. Offering medical, dental and vision insurance, a 403 (b) retirement plan, vacation and sick leave and educational benefits, Saint Augustine's University is positioned to be an employer of choice.