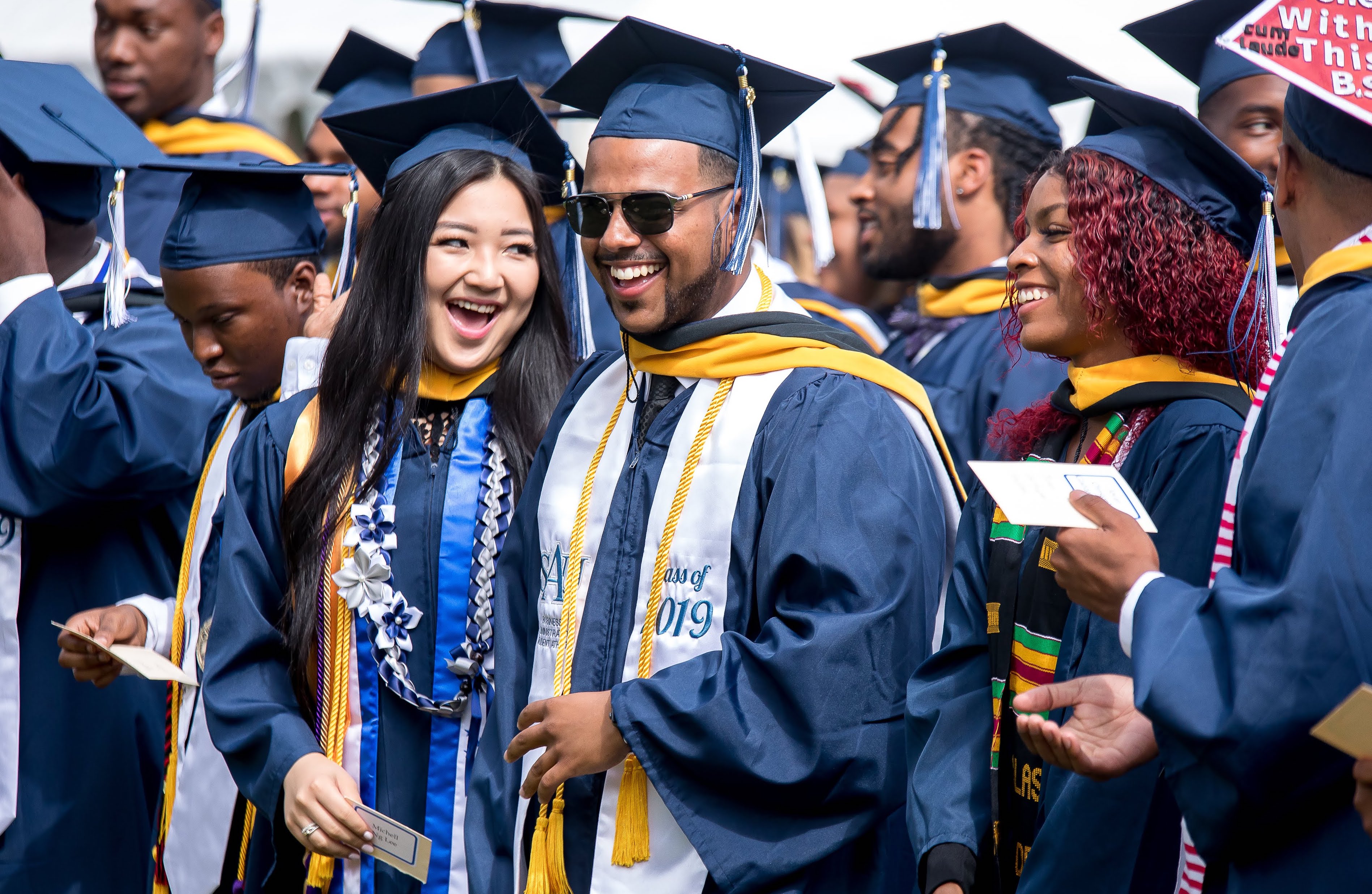 COMMENCEMENT EXERCISE  
Saturday May 1, 2021 | 9 a.m.
BACCALAUREATE SERVICE 
Thursday, April 29, 2021 | 6 p.m.
Saint Augustine's Chapel
To be considered Eligible for Graduation, all students must complete a Candidacy Form with their faculty advisor. Once reviewed by the Office of the Registrar, seniors will receive written notification of their candidacy status from the Registrar Office (Hunter Building, Boom 106).
Commencement Letters will be distributed to all graduates, even those who completed Degree requirements in the Summer 2018 and Fall of 2018. These letters will initially be distributed in the Office of the Registrar (Hunter Building, Room 106) May 3, 2019, from 9 a.m. – 4 p.m.
A Clearance Form is required to be completed by all Commencement participants. Beginning April 1, 2019, the form will be available in the Office of Student Accounts (Hunter Building, Room 10). In order to pick up your Commencement Regalia (cap, gown, hood, and tassel), you must submit a completed clearance form and present your Commencement letter to the Registrar's office staff.
INFO FOR PARENTS & GUESTS
Programs will be available around the Quadrangle before and during the ceremony.