Saint Augustine's University Plans Commencement for 2020 and 2021 Graduates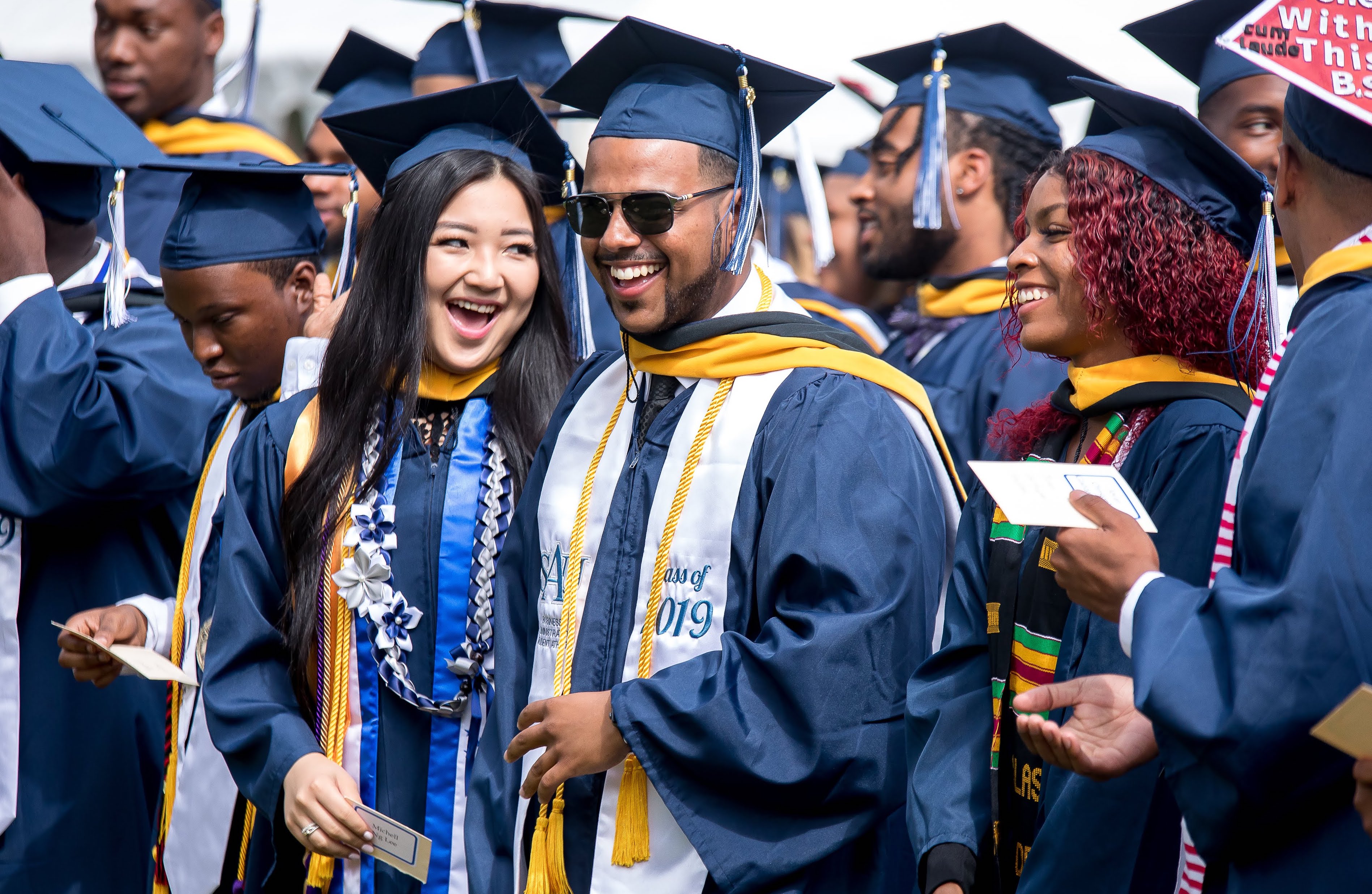 COMMENCEMENT EXERCISE  
Saturday May 1, 2021 | 9 a.m.
George Williams Athletic Complex
Commencement Program available here →
---
BACCALAUREATE SERVICE 
Thursday, April 29, 2021 | 6 p.m.
Saint Augustine's Chapel
Senior Clearance – is required of all Commencement participants.  Beginning April 5, 2021, the following departments will determine if you have cleared their department.  Please check your SAU email frequently. If you are not cleared by the following departments, they will contact you by SAU email:
Library – Please make sure all outstanding items have been returned and fees paid in full.
Campus Police – All Campus Police citations (such as parking violations, etc.) should be paid in full.
Financial Aid – Exit Loan Counseling: Students who completed their degree requirements Summer 2020, Fall 2020 and Spring 2021 should visit studentloans.gov

to complete the Exit Loan Counseling. You will need your FAFSA PIN to retrieve your personal account information for your Federal Student Loan.

Career Services – Complete Career Services Senior Survey and upload resume in College Central platform.
Institutional Effectiveness – The Senior Survey link will be available in the CAMS News Portal on April 5, 2021. This must be completed in its entirety.
Student Affairs – No Judicial Holds.
Students Accounts – All debts must be paid and settled by 4 p.m. on April 29, 2021. Students must have ZERO balance to receive diploma on May 1, 2021.
Registrar – All requirements must be completed. All final grades must be received by 12 p.m. on April 23, 2021.
Commencement Letters will be emailed to all graduates, including those who completed degree requirements Summer 2020 and Fall 2020.  Commencement Letters of Completion will be emailed to students SAU email address by Wednesday, April 28.
INFO FOR PARENTS & GUESTS
Programs will be available around the Quadrangle before and during the ceremony.