New Director of Library Services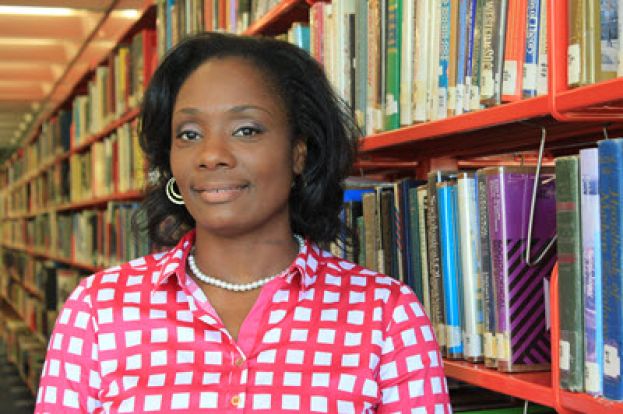 Saint Augustine's University welcomes alumna Ms. Tiwanna Nevels as director of library services for the Prezell R. Robinson Library. Ms. Nevels received a Bachelor of Science degree in organizational management from SAU in 2007 and the Master of Library Science degree from North Carolina Central University in 2009.
Nevels brings to this position a profound knowledge of libraries, with a deep passion for scholarly research, and a keen understanding of the centrality of libraries in today's colleges and universities. She stated, "I am excited to return home to my dear alma mater. As I assess the needs of the 21st century student and library, it is my goal to provide innovative programs and services that will support the university's strategic goals. I look forward to building key relationships with faculty and staff that will enhance student learning and outcomes for both the traditional and non-traditional student."
Nevels is a member of the American Library Association and the North Carolina Library Association.