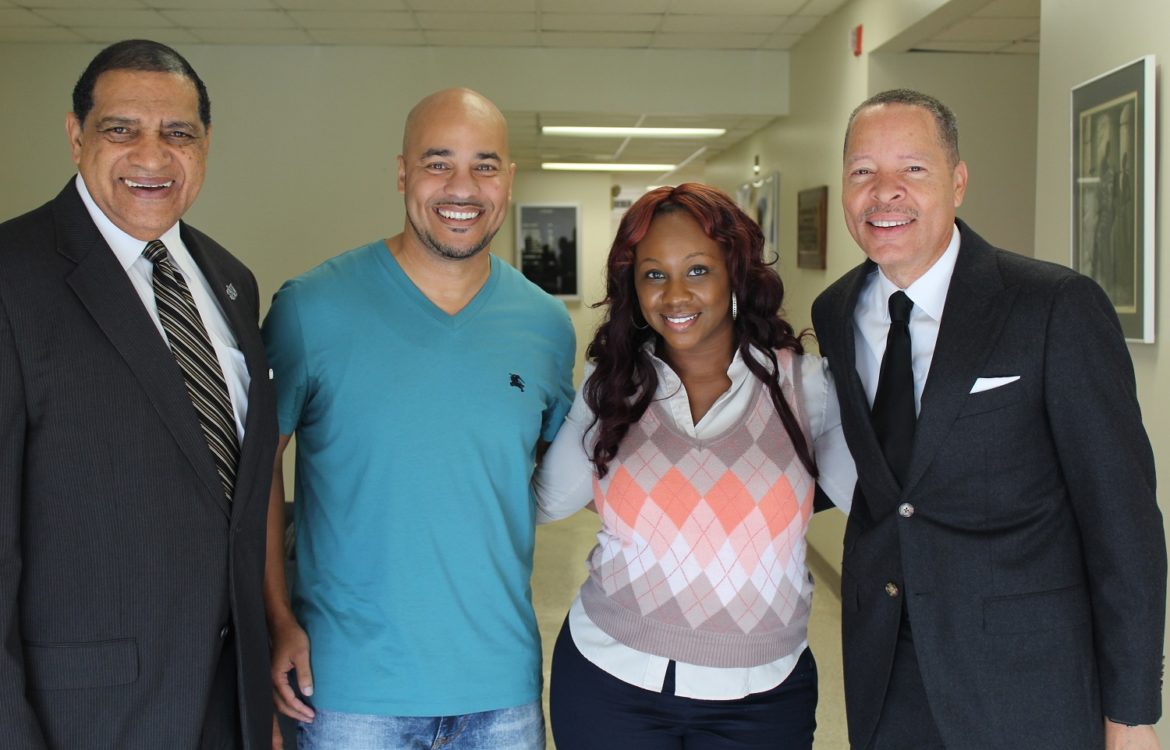 SAU Alumnus Shares Auto Industry Success to School of Business Students
The automobile industry has become one of the most innovative industries in this generation. Technology has integrated in personal and business lives and continues to thrive in automobiles. That's the message automobile executive Dave Cannon shared with students in the School of Business, Management, and Technology. The 1996 alumnus of then-Saint Augustine's College spoke to students as part of the alumni classroom visitation series, which is an annual homecoming event that allows alumni to share their career experiences with students.
Cannon's success didn't occur overnight, but it did start while in college. The communications major juggled academics and working as a salesman. From there, he moved into the sales and finance department, before landing a role as general manager and managing partner at Crossroads Nissan.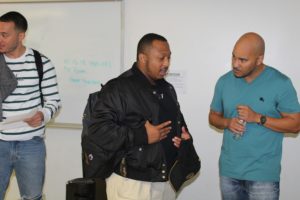 Cannon has taken his expertise in the industry which has helped with its continued growth; while sustaining technological, sales and marketing trends. If you live in the Triangle-area, you probably recognize the name and face. Not only is Cannon one of the area's top auto executives, but he is also the spokesman and pitchman for Crossroads Nissan in Wake Forest. He continues to break barriers in the industry by promoting diversity and inclusion within the workplace and quickly moving up the ranks in a dominated field.