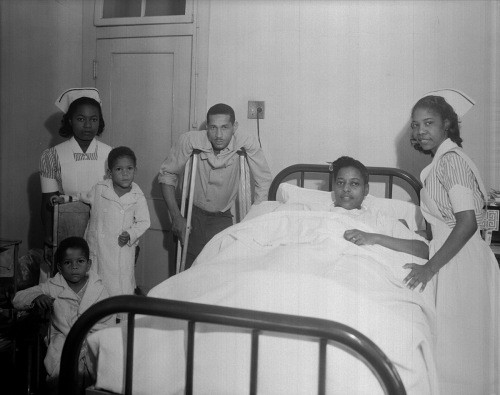 St. Agnes Hospital, Access to Healthcare, to be Discussed Following Film Showing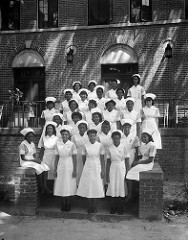 This week, administrators, staff and students at Saint Augustine's University (SAU) in Raleigh, N.C., will celebrate its 152-year anniversary, as they welcome back alumni during its annual week-long homecoming celebration. Along with on-campus festivities, the University's historic St. Agnes Hospital will a part of a panel discussion, following the showing of a documentary highlighting the historic struggles of providing access to affordable healthcare.
The American Association of Retired Persons (AARP) will present Power to Heal, a one-hour documentary about the dramatic and historic struggle to secure equal and affordable health care, Thursday, October 18, 2018, from 2 to 4 p.m., at the North Carolina Museum of Art, in the auditorium, 2110 Blue Ridge Road, Raleigh. Narrated by actor Danny Glover, this documentary will highlight the implementation of the Medicare program and how it was used to mount a momentous, coordinated effort that desegregated thousands of hospitals across the U.S. practically overnight.
Coincidently, AARP may not have known that exactly 122 years ago on the day the film debuts in Raleigh, that St. Agnes Hospital opened its doors, in 1896, when Sarah Hunter, the wife of one of Saint Augustine's school leaders, saw a need to provide adequate medical care for
Raleigh's African-American community. The hospital would also provide training for black medical professionals. Once labeled, "the Healing Place," St. Agnes was once regarded as the best facility for blacks between Virginia and New Orleans.
Mrs. Irene Clark, a retired Associate Professor of Biology and Teacher Education at SAU, will serve on the panel following the film's showing to share accounts from those who provided care at the hospital, as well as patients. Dr. Clark is a renowned historian on St. Agnes Hospital, its Training School for Colored Nurses and the Black Hospital Movement.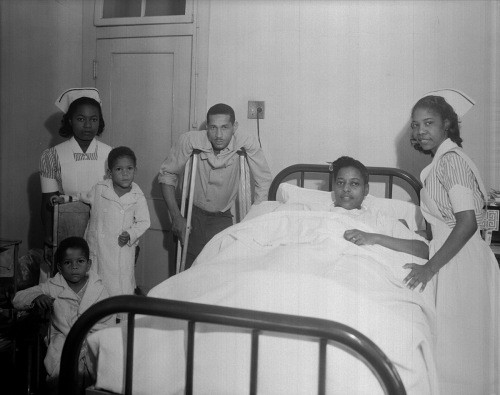 The event is free, but registration is required at states.aarp.org/powertoheal. Both the film's producer/project creator, Dr. Barbara Burney and the film's author David Smith will be in attendance and a part of the panel. Information about the movie can be found here: https://www.blbfilmproductions.com/. For additional information about the showing, contact Audrey Galloway at 919.508.0264.
About Saint Augustine's University
Founded in 1867 by the Episcopal Diocese of North Carolina, the mission of Saint Augustine's University is to sustain a learning community in which students can prepare academically, socially and spiritually for leadership in a complex, diverse and rapidly changing world.