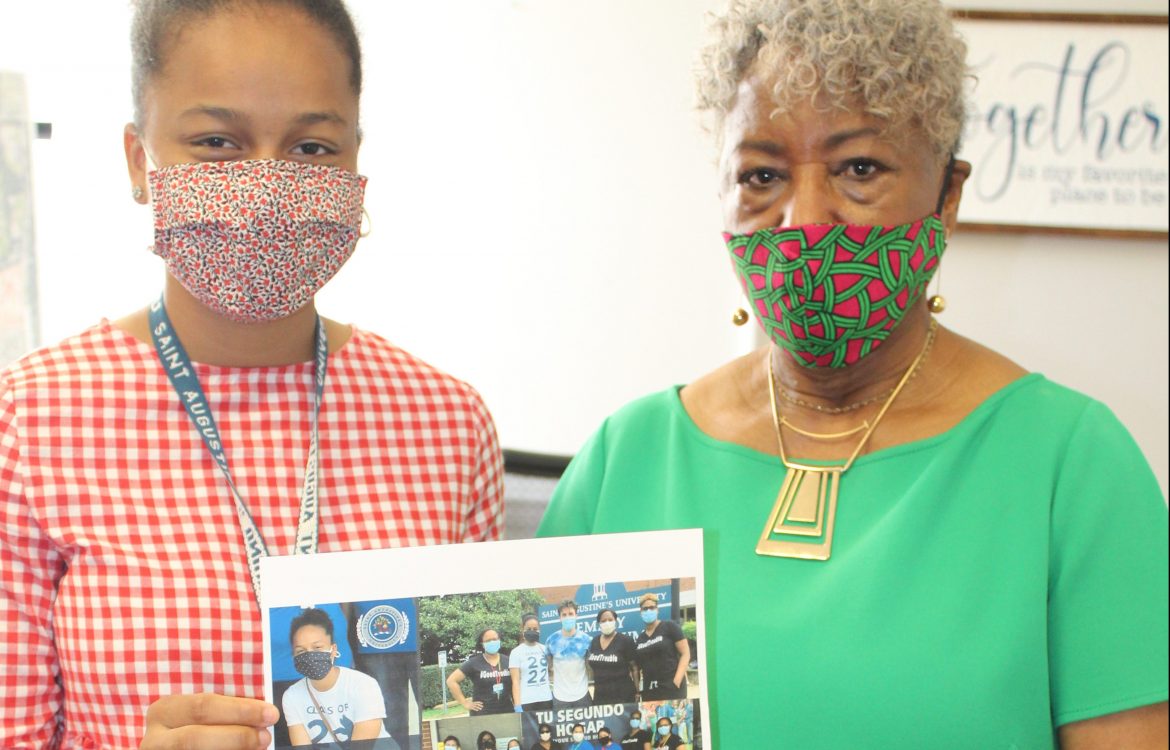 A Falcon's Community Service Spirit
On March 20th, Saint Augustine's University partnered with WakeMed's Health Equity team to vaccinate approximately 1,500 individuals. SAU provided 25 student volunteers to assist with this event and all volunteers were offered an opportunity to also receive a vaccination. Noemi Alibel Garo Carbajal, Junior Public Health major, was one of SAU's volunteers.
When Noemi returned on April 10th for her second dose, she approached the event organizers to see if she could be of assistance. There was a shortage of volunteers and Noemi's help was greatly needed. She rolled up her sleeves and helped with registration, language translation, setup, and much more. She is a tireless example of the spirit of community service.
The vaccination events meant the world to so many in the community with a dire need to be vaccinated. Noemi's selfless spirit made a world of difference in making both events a huge success. We celebrate her and all volunteers today. Upon hearing of her efforts, Dr. McPhail gave Noemi a "Good Trouble" t-shirt and a thank you note for her spirit of volunteerism. We are excited about her future in epidemiology and public health and her passion for improving the health of everyone in our community.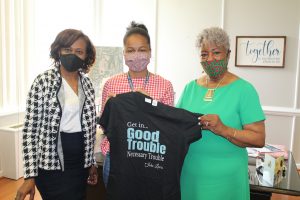 #ThankYouNoemi #SAUGivesBack #GoodTrouble