Are you an alum AND an author?
Let us know!
Falcon Authors From A to Z
Ordered by Last Name
Marcel Anderson | Class of 2008
Still Living: A Victimized Man's Journey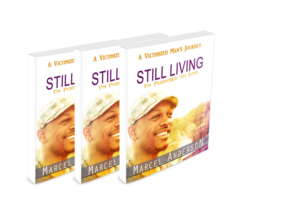 Genre: Men's Personal Growth
Publishing Date: April 2014
Marcel expresses how he dealt with being held at gunpoint, attacked and sodomized in a home invasion. This books helps readers overcome life challenges & gives them hope to find purpose in the midst.
Dorothea L. Barrow | Class of 2013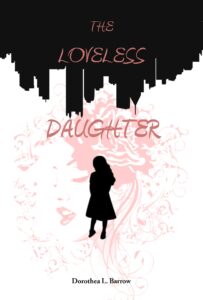 Genre: Inspirational
Publishing Date: 2011
A memoir about a young girl growing up in the inner city and never feeling the unconditional love of her parents. This carried over into her adulthood with trials and figuring out how to love herself.
Crazy on the Inside of Me (note: this is a tiny book attached to The Loveless Daughter)
Gwendolyn Bobbit | Class of 2008 and Tona Glascoe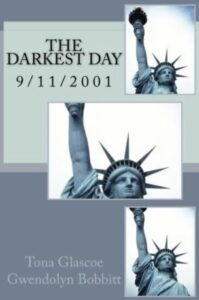 Genre: Historical Fiction
Publishing Date: October 6, 2017
Brittany, Tyler, and Jordan experienced the destruction of the twin towers while living only a short distance away. This tragedy immediately changed the lives of the girls and those around them.
Braxton D. Bowser, Sr. | Class of 1997
Soul Care: 30-days to Developing a Healthier Soul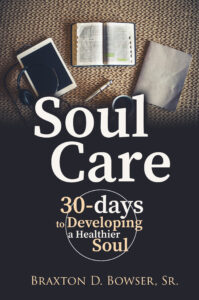 Genre: Self-Help
Publishing Date: 2020
Life and all that it encompasses has a way of wearing at the soul of a person. Soul Care takes you on a 30 day journey of reconnecting you to the creator and developing a healthier Soul!
Regina Jenkins Emerson | Class of 1977
Life Has Meaning: A Selection of Short Stories and Poetry
Genre: Short stories and poetry
Publishing Date: May 23, 2011
When you think about the cares and reasons of life, the thoughts can become very deep. Life is one big story with its beginning, middle, and end. "Life Has Meaning" is Regina Emerson's first publication. It is a collection of short stories and poems about ordinary and extraordinary events with natural and unnatural but colorful characters. It includes a variety of interesting plots that will make your imagination soar from fright to humble love. Some of the stories were inspired by the comings and goings and scenarios of the small town where the author grew up and experienced life.
Traci M. Ethridge | Class of 2000
Such a Time as This: Reflections of the Journey Toward My Destiny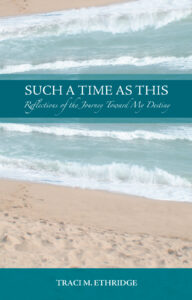 Genre: Christian Inspirational
Publishing Date: August 2016
Traci Ethridge takes readers through a heartfelt, relatable journey of spiritual growth. Her experiences of trials, triumph and enlightenment are a reminder that there is a divine plan for your life.
Dr. Frederick Faison | Class of 1995
Celebrations of Life, Faith & Songs: A Chronicle of 100 Years in African American Poetry, Prose and Music.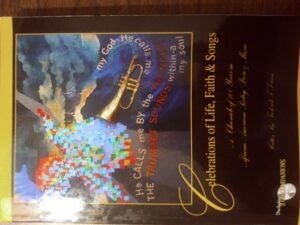 Genre: Black History, Self Development
Publishing Date: 2010
This creative work reviews 100 years of a soul celebration. It shares a review and renaissance from a family's journey to share the gospel good news for over seven generations.
Terrika Foster-Brasby | Class of 2010
Pen name Nicki Charest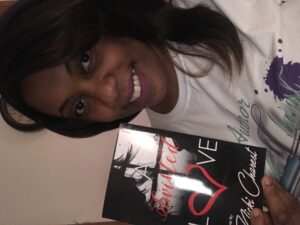 Genre: Romance
Publishing Date: December 31, 2017
Audrina "Red" Wilson is a beautiful Detroit middle-class girl trying to build her career path in North Carolina. She's a student at Capital City State University in Raleigh who spends her summer vacation fulfilling her internship requirement in Atlanta. She's got her eyes on one thing: landing a job at CNN as a political correspondent She's set her goals towards the world of politics and has sworn off dating, relationships, and love, considering them unnecessary distractions- that is until she meets Quentin "Que" Santos. Que is the starting forward for the Capital City State Panthers. While he's one of the more popular guys on campus, he's quiet and mysterious in comparison to his very extroverted teammates. To call him handsome would be an understatement and his wealthy upbringing has afforded him the best of everything. What Que wants he usually gets, and what wants is Red. But Que has an inescapable past that comes back to bite him, and those around him- including Red. The moment that Red & Que cross paths it's obvious the sparks are there; what was meant to be a friendship quickly develops into something more. But their love starts to run too deep, dangerously deep. And soon, they find themselves interconnected in a love spiral that could cost them everything – including their lives.
Richard Gilliam | Class of 2015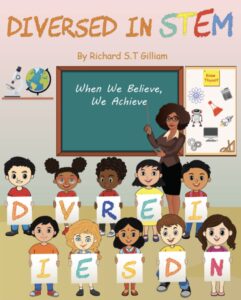 Genre: Children's Book
Publishing Date: April 14, 2022
"Diversed In STEM" is an inspiring and easy to read children's book. This book goes into detail about self-knowledge and that anything is possible and can be created.
Robert X. Golphin | Class of 2006
Abandoning Adam: Confessions of an HBCU Scholar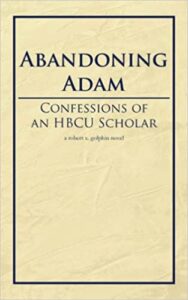 Genre: Young Adult – Fiction
Publishing Date: August 31, 2006
A young undergrad film student seeks to enact change on the campus of an historically black college.
Re'Shae Green | Class of 2017
Emmel Zealous Hip-Hop Dreams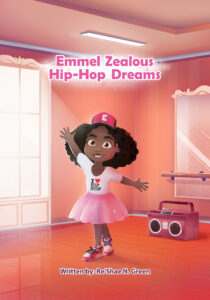 Genre: Health
Publishing Date: August 26, 2021
Emmel Zealous is a young girl with sass and talent who also suffers from an anxiety disorder.
Cynthia Griffin | Class of 1978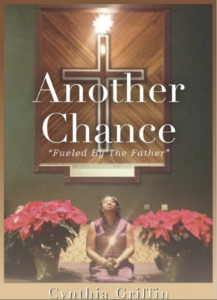 Genre: Christian 
Publishing Date: July 27, 2013
This book was very challenging for me, but it brought home the fact that I can do all things through Christ Jesus who strengthens me. I was not up for writing this book, because I did not feel that my writing skills were up to par with society's standards. God taught me to press on, and I truly learned that God equips you for whatever He has tasked you to do. My favorite saying is what God has for me is for me, and I believe that nothing will stand in the way of your destiny if you trust in God. Weather you believe it or not your life is planned and managed by God. This is my encouragement to you. So press toward the mark of the high calling in Christ Jesus, because you can do anything when you set your mind to it and put God first. You know what I mean when I say you feel something deep down in your spirit telling you to do something. I believe this is your nudging from God. You have already been given confirmation and are still hesitant to move forward. I was also like that and God sent several people to tell me to write this book. I pray that this book be used by God to strengthen your faith and give you hope as you press towards your future. Remember God has equipped you to go forth and conquer. You know He says in His word that you are more than a conqueror. Believe in Him!
Tatita Sanchez Gudina | Class of 2000
Inspire My Soul For New Beginnings & His Ability to Shine Through Me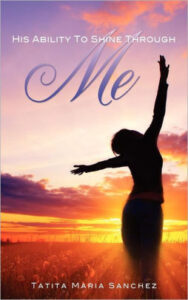 Genre: Inspirational
Publishing Date: 2009 & 2012
This book is for unbelievers and Christians who is striving to better their life. This is not a self-help book but a book for you to work within your spirit and find the true you.
Kenny Hall | Class of 1971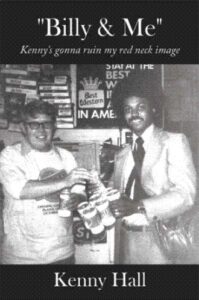 Genre: Biography
Publishing Date: September 27, 2007
This is a story of a misunderstood side of American history, concerning the brothers of the Presidents, and of one famous brother of a former President, my friend, the late Billy Carter. My purpose is to explain some misconceptions about the man, Billy, as I knew him.
Tameka Hanley | Class of 2015
Fresh Princess of Bel Air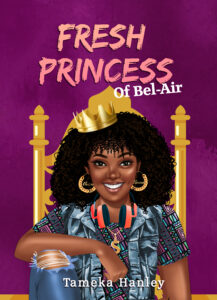 Genre: Fiction
Publishing Date: July 17, 2021
Can a Zebra change its stripes? Harlem native, Alexa Baldwin's life turns upside down when her father boots her out from the projects into the bougie streets of Bel Air.
Brian H. Hurd | Class of 1992
DREAM IT! PLAN IT! BE IT!: A Playbook for Today's Youth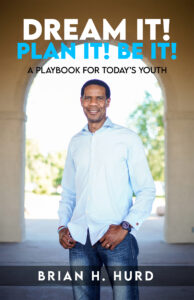 Genre: Education – Problem Solving
Publishing Date: June 2020
Empowering young people to transcend expectations, cultivate a positive attitude, and look inward for answers to help them focus their thoughts and actions to achieve their goals.
Tamika N. Johnson | Class of 1996
Seeing God's Greatness in the Midst of a Void
Genre: Memoir/Short Read
Publishing Date: 2015
An account of Tamika's life revealed through her eyes as she experienced countless disappointments, distractions, the effects of low self-esteem, and voids while seeking love.
In Disguise Forgiving Hidden Truths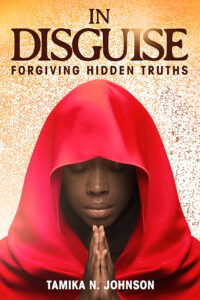 Genre: Memoir/Short Read
Publishing Date: 2017
Tamika unmasks hidden truths that were buried deep within herself while having the ability to disguise her indiscretions, imperfections, and inability to release her past.
Ayeesha T. Lewis | Class of 1994
Surviving Spiritual Warfare. Thank God I Don't Look Like What I Been Through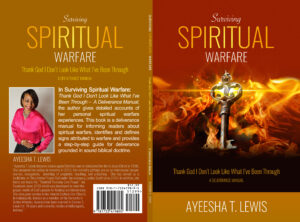 Genre: Christianity/ Spirituality
Publishing Date: August 2020
The author gives detailed accounts of her personal spiritual warfare experiences This book is a deliverance manual for informing readers about spiritual warfare and provides a guide for deliverance.
Raising Frankie: One Family's Approach to ADHD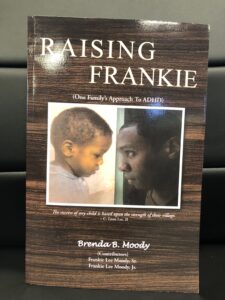 Genre: Parenting & Relationships
Publishing Date: January 2022
As a college student, he was blessed to become a student intern in the Information Technology (IT) department where he continued to increase his computer skills as a part-time computer lab assistant and a computer troubleshooter. These roles pushed his skilled to a brand-new level. "After the internship was over, I followed my instructor everywhere he went so I could learn everything I could. I even stayed after hours to glean from his knowledge." His instructor told him that he had never met anyone like him before. Someone who was hungry for knowledge. After graduating with a degree in computer science, he was offered a part-time job in the IT department. That job later became full-time.
Ja'Quan R. Phillips | Class of 2020
Warrior Story: A Story About A Warrior Fighting A unwindable Battle. So, we think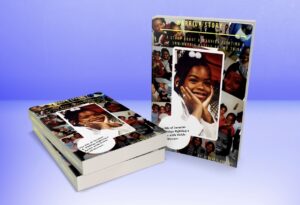 Genre: Empowerment
Publishing Date: July 2020
Life lesson I learned from my sister that I have put into a book. I am telling the story of how she didn't let her having a sickness stop her from following her dreams of stepping.
Hon. Cynthia 'Mother' Pratt | Class of 1983
An Ordinary Woman from the Heart of the Inner City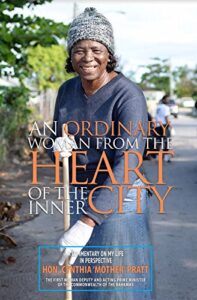 Genre: Autobiography
Publishing Date: February 2, 2018
An Ordinary Woman from the Heart of the Inner City is an autobiographical book by the Hon. Cynthia Mother Pratt, the first female Deputy Prime Minister of the Commonwealth of the Bahamas; the first female acting Prime Minister in the Commonwealth of the Bahamas; the first female National Security Minister in the Commonwealth of the Bahamas; the first female Deputy Leader of a Major Political Party in the Commonwealth of the Bahamas; and the first female to present the national budget in the House of Assembly in the Commonwealth of the Bahamas.
Debra Skyy Downs Samuels | Class of 1978
Daily Inspirations from A to Z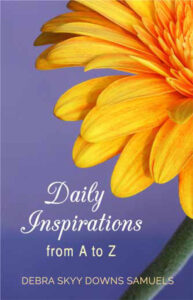 Genre: Inspirational, Self Help
Publishing Date: 2013
Daily Inspirations from A to Z is a compilation of positive reinforcements that will encourage you to be your best self and motivate you to live a routinely inspired life to uplift yourself and others.
Rev. Dr. Ruth Naomi Segres | Class of 1995
Commanded to Live: Moving Beyond the Pain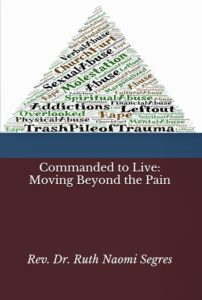 Genre: Religion/Spiritual Development
Publishing Date: March 2005
Church trauma is real and can cling to us for years! This book encouraging us to reexamine our narrative of the intersectionality between God and God's Church. The Church is NOT a synonym for God.
Malcolm Bryce Richburg | Class of 2013
The Fatherless Finding Strength Through Fatherhood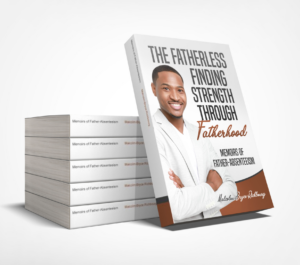 Genre: Memoir
Publishing Date: June 1, 2021
"I take a trip through the thoughts in this book about fatherhood, its effects on our society, and the things I have learnt from this journey"
Shawn Rowe | Class of 2017 and Marque Drummond
Hurdling My Barriers When Life Gets in the Way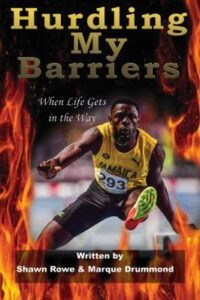 Genre: Inspirational
Publishing Date: May 15, 2020
Rarely do we get an insight into the makings of a world class athlete. This is your opportunity. Shawn Rowe is a world class track athlete from Jamaica. He came to the United States with very little other than an unwavering determination to succeed. His path took twists and turns that would have discouraged the average person, but Shawn was not to be deterred. In Hurdling My Barriers, Shawn gives us a honest glimpse of his challenging life growing up in Jamaica and his journey to America. He went from a failing grade school student in Jamaica to a college graduate with honors. Shawn will take you inside his races and inside his head as he competes in the world's biggest track and field events. Shawn is the first to acknowledge that he didn't do it alone as he introduces you to the people who made his journey possible. Reading this book will leave you inspired, motivated, entertained and you will have a new acquaintance in Shawn Rowe.
Dr. Robert Louis Shepard | Class of 1969
Fulfilling My Destiny, Step by Step - An Autobiography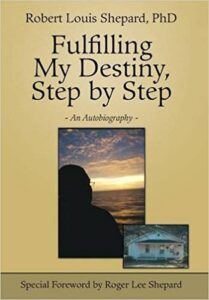 Genre: Autobiography
Publishing Date: First printing: 2013; Second printing: 2016
A fascinating story of one man's journey from his Grandma's front porch in a small town to many faraway places while creating opportunities that can uplift those who dare to follow in his footsteps.
Fulfilling Your Destiny, Step by Step - A Self-Help Guide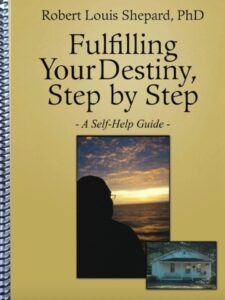 Genre: Workbook
Publishing Date: 2017
A companion to Fulfilling My Destiny, Step by Step designed to motivate & inspire those who desire to discover their purpose and their passion on the way to fulfilling their own God-ordained destiny.
Felica Thompson | Class of 1996
Genre: Religion and Spirituality
Publishing Date: March 13, 2020
In this book, Felica Raines Thompson encourages the reader to identify the areas of their life that have held them hostage, and be willing to put in the necessary work to set themselves FREE!