Dr. Sheria Rowe, Class of 2007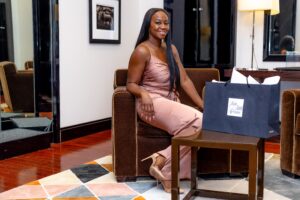 When business and fashion meet… Alumna Dr. Sheria Rowe, President of Business Mogul Magazine, recently announced the newly established partnership between Business Mogul and Saks Fifth Avenue. Both entities have a shared goal in education, community, and business and will utilize the partnership to continue to carry out the mission.
Business Mogul is a cultural and diverse media company providing a print and digital publication delivering quality editorial and a comprehensive guide to business, technology, money, culture, and lifestyle. Our goal is to bridge the gap between business and culture, educate and inspire our readers to become moguls in their respective industries and provide the latest trends, products, and news.
We are the go-to source for everything business for multicultural men and women, professionals, and industry trendsetters. Business Mogul was founded with a vision to educate and inspire moguls…business moguls.
Download