Dr. Phyllis Gillians, Class of 1988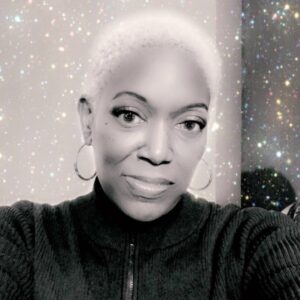 Dr. Phyllis E. Gillians is an Associate Professor of Social Work at Bowie State University in Bowie, Maryland. Her work experience includes Protective Investigations in Florida State Government and supervision of social workers in Connecticut State Government: Treatment, Foster Care and Adoption. Her primary areas of focus are: Child Welfare, Cultural Competence, Bullying, and Racial Profiling.
Prior to her relocation to Maryland, Dr. Gillians worked as an Assistant to the Dean/Student Programs at Fordham University Graduate School of Social Service in West Harrison, New York and Adjunct Professor teaching Introduction to the Profession of Social Work and Understanding Diversity in the Workplace at Manhattanville College in Purchase, New York from 2005 through 2014. In 2007, she served as a Field Instructor for Fordham College of Liberal Studies, and taught Integrative Seminar for the Bachelor of Arts in Social Work Program.
Dr. Gillians received a Bachelor of Science degree in Criminal Justice from Saint Augustine's College in Raleigh, N.C and a Master of Social Work degree with a Specialization in Children and Their Families from Fordham University Graduate School of Social Service. She received a Post-Masters Certificate in Child and Adolescent Therapy from Fordham University Graduate School of Social Service. Dr. Gillians completed her Doctor of Education Degree in Executive Leadership, Administration & Policy at Fordham University Graduate School of Education.
Dr. Gillians recently released her book, Keeping Children Safe and Alive: Strategies To Stop Bullying and Prevent Suicide (Information Age Publishing, Inc.).
Dr. Gillians is enrolled in Fordham University Law School's Master of Studies in Law (MSL) in Corporate Compliance Program. Hailing from Orange, New Jersey, Dr. Gillians lives in Bowie, Maryland. She is a member of Phi Kappa Phi National Honor Society and Alpha Kappa Alpha Sorority, Inc.