Periscope: Innovative Teaching Method in the Department of Media and Communications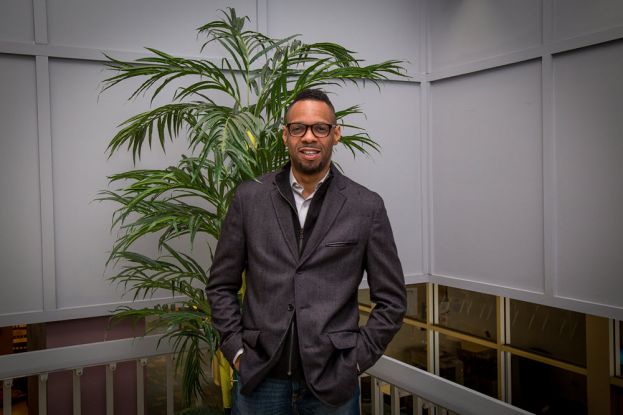 Individuals who want to learn more about black cinema can do so beginning Monday, September 14 at 11 a.m. Moses Alexander Greene, assistant professor in the Department of Media & Communications, will bring his History of Black Cinema course live through his Periscope Lecture Series. Greene will utilize the social media app, periscope, to livestream the first 10 minutes of his course every Monday at 11 a.m. for the fall 2015 semester.
Periscope is a social media app that allows individuals to create and share live video broadcasts.
Greene, who is a 2013 Fellow of the Academy of Television Arts & Sciences Foundation, shared why he was inspired to incorporate periscope into classroom.
"This is an opportunity for my scholars' parents, siblings and their community to learn alongside them," Greene said. "Most importantly, it provides me with a greater platform to stress the importance and impact African Americans have in media and film."
To experience this course through the eyes of Falcon scholars, make sure you download periscope today. For more information about periscope, click HERE.