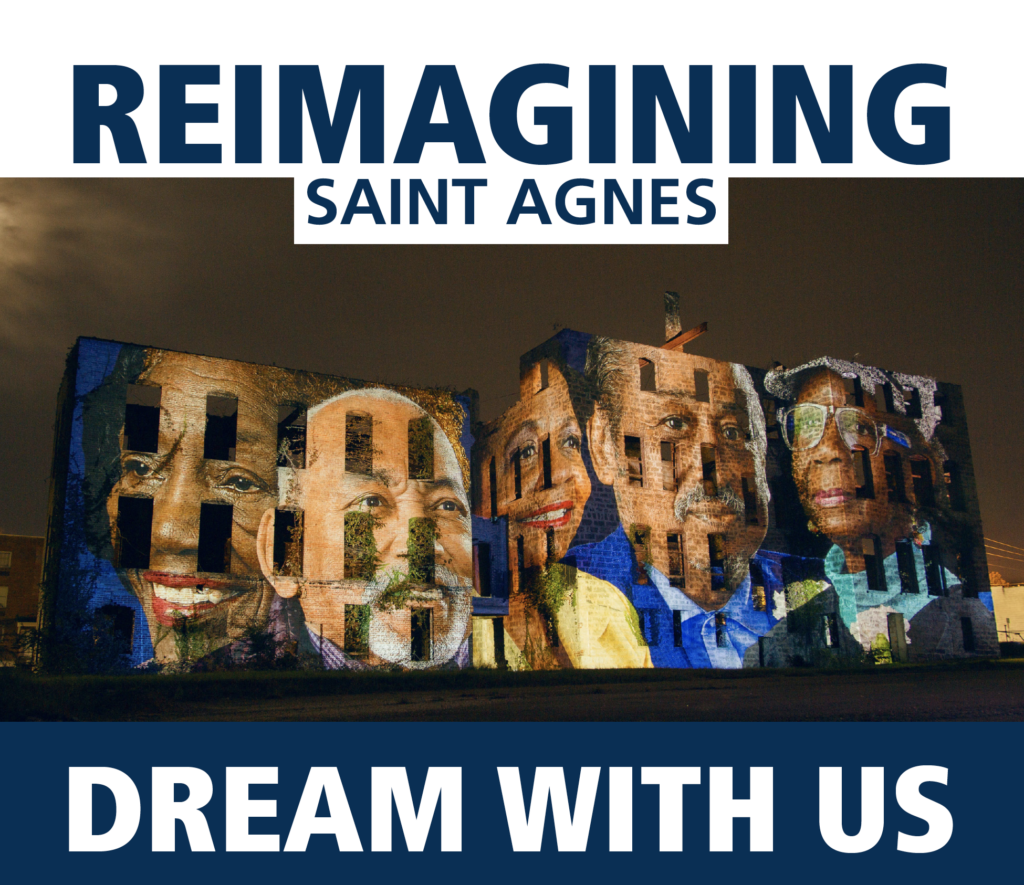 Erected in 1896, Saint Agnes Hospital served as a training school for Black nurses and as the only hospital serving African Americans regionally for many years.
The hospital and training school were founded by SAU's 4th president, Rev. Aaron B. Hunter, and his wife, Sarah. Sarah Hunter was the hospital's first superintendent, treasurer, and fundraiser. The training school's initial 18-month curriculum included instruction in sewing, cleaning, and cooking. Most of the Black nurses who fought in World War II were trained at Saint Agnes. After being turned away at other hospitals, former heavyweight champion Jack Johnson died at Saint Agnes from injuries he sustained in a car accident in 1946. The hospital closed its doors in 1961, but its remnants, in the shape of a cross, remain standing. The site is a national landmark. Dr. Christine Johnson McPhail, 13th President, solicits your ideas in reimagining what Saint Agnes might be in the future. Please share your feedback by filling out our "Blue Notes" form.
Text GIVE and the DONATION AMOUNT to
919.373.6799
Text GIVE and the DONATION AMOUNT to
919.373.6799
Checks (made to Saint Augustine's University) and cash donations are also accepted.