SAU Alumni Awarded UNCF Honors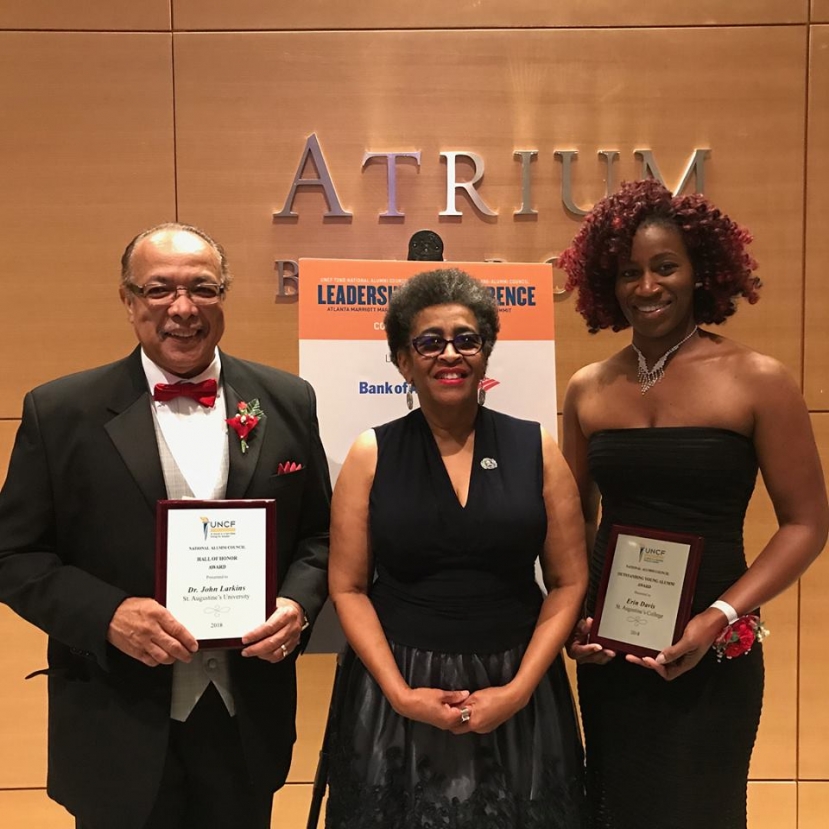 Congratulations are in order for SAU alumni, Dr. John Larkins '66 and Ms. Erin Davis '07 for receiving the UNCF Alumni Hall of Honor Award and the Young Alumni Award, respectively. 
SAU's National Alumni Association selected both Dr. Larkins and Ms. Davis to receive their honors. Dr. Larkins' technical and leadership accomplishments while serving the federal government and his consistent financial support, recruitment and advocacy for SAU are among the factors that influenced his selection.
It was Ms. Davis' rapport with the SAU student body, her contributions to improved student engagement through her role as Assistant Director of Student Activities, and her philanthropic efforts in coordinating SAU's St. Baldrick's event that contributed to her selection. 
The University community applauds Dr. Larkins and Ms. Davis for their accomplishments and thanks them for their contributions.