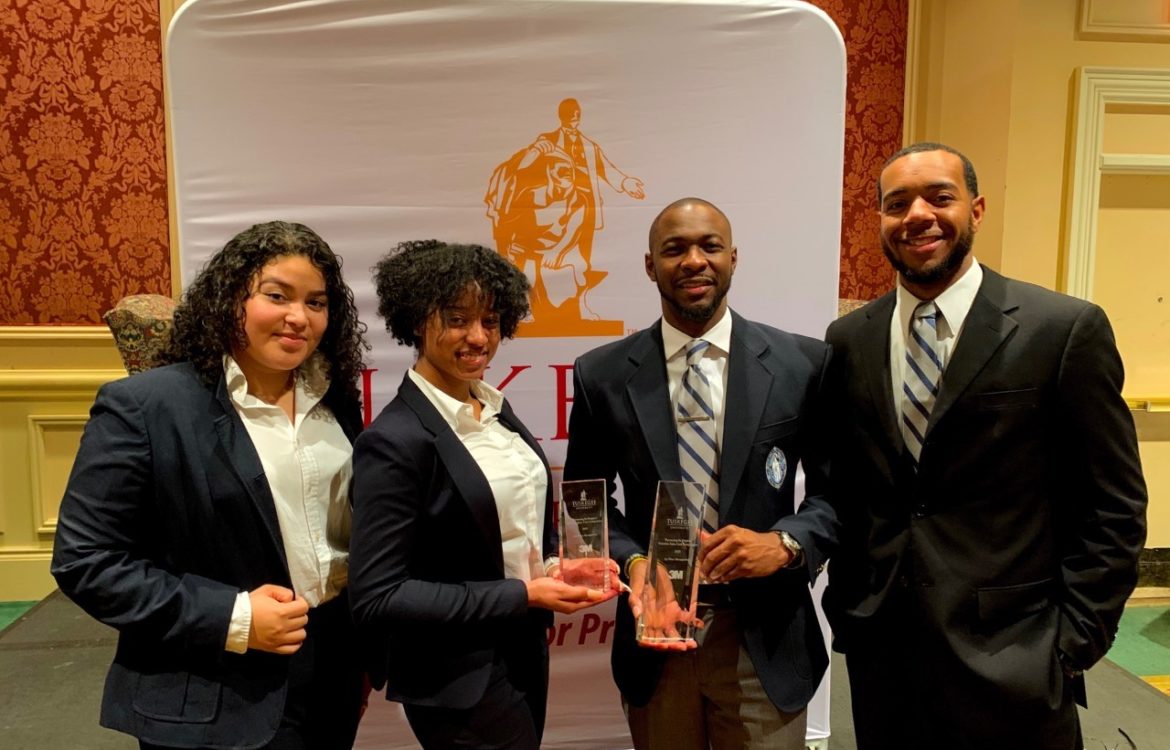 School of Business Students Win Big at Tuskeegee University's Sales Pitch Competition
Congratulations to Saint Augustine's University School of Business, Management and Technology for winning first place in the Partnering for Progress Sales Case Competition sponsored by 3M Corporation. 
On Wednesday, February 26th at Tuskegee University, six schools with four players per team competed in the competition; Xavier University, North Carolina A&T State University, Tuskegee University, Alabama State University, and Saint Augustine's University. Business Administration majors Bercario Bodie and Jailyn Johnson finished as the overall top two contestants. 
Congratulations Bercario Bodie, Jailyn Johnson, Curt Daryel Morris, and Angela Gutierrez.