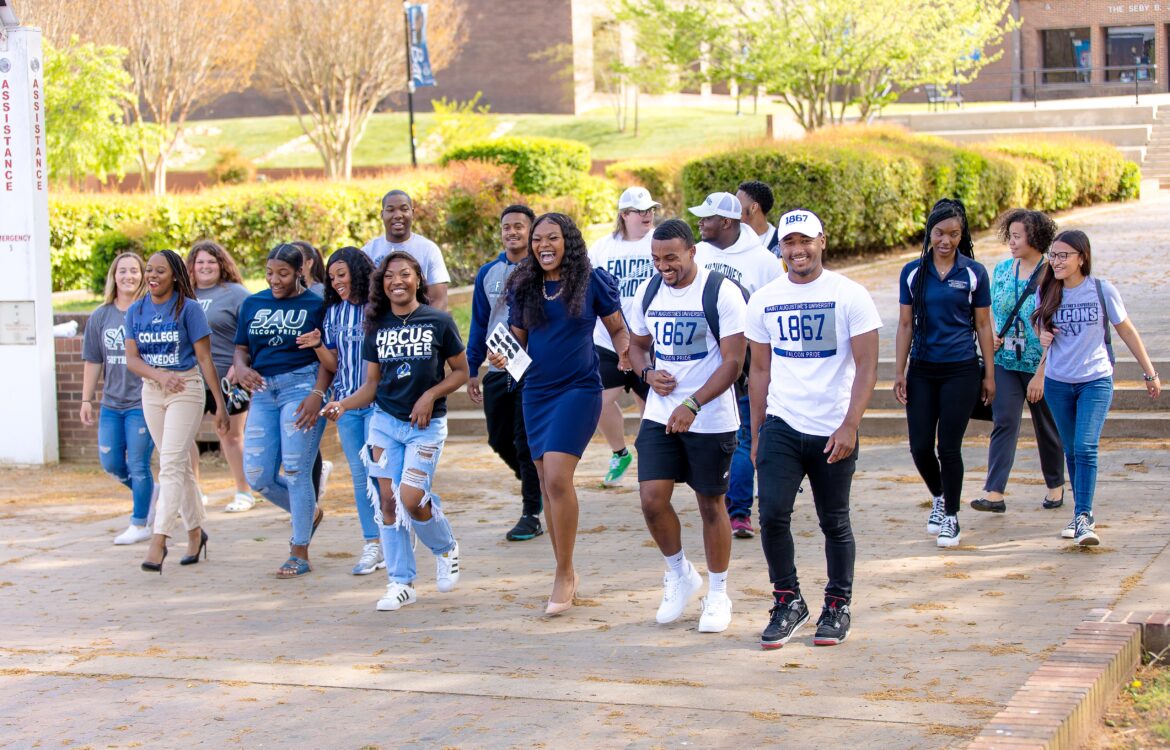 SOAR Registration Available for Incoming Students
SOAR (Summer Orientation Advisement & Registration) is an opportunity for students to enroll in exciting and intriguing classes. As new incoming students, all new students must attend summer orientation. Through our Summer Orientation program, students will:
Connect with peers in meaningful ways and share experiences to broaden their community.

Discover Saint Augustine's University traditions and campus culture.

Learn about and deepen their understanding of the University's services and procedures that students and families use throughout their time at Saint Augustine's University.

Intellectually engage with faculty, staff, and other students to strengthen their understanding of the academic expectations of the college experience, including the General Education curriculum, engaged learning, and academic advising.

Register for their fall classes.
Students are required to have a completed FAFSA on file before attending. The completion of your FAFSA will assist our financial aid representatives counsel you before your selected session. If you need to change your session date, please contact the Office of Admissions at 919.516.4012 or email admissions@st-aug.edu for assistance.
Click here to register for SOAR.