ABOUT THE FATHER N. GREEN SPEAKER SERIES
The Father Joseph N. Green Speaker Series is an initiative established at Saint Augustine's University by a generous donation made to the university by Father Green and friends of Father Green, a 1949 graduate, former Chaplain and a current Trustee of Saint Augustine's University. The lecture series will be offered in the spring and fall from the historic Saint Augustine's Chapel, where Father Green worshipped as a student, served as Chaplain and was proud to have mentored 11 students who went on to become Episcopal Priests.
The objective of this series is to bring high-profile speakers to Saint Augustine's University, offering students, faculty, staff and the broader community insightful perspectives and intellectual enrichment on topics in religion, ethics, science, the arts and more. The series will help prepare the students, our next set of leaders, for a complex, diverse and rapidly changing world.
UPCOMING SERIES
APRIL 26 AT 11 A.M.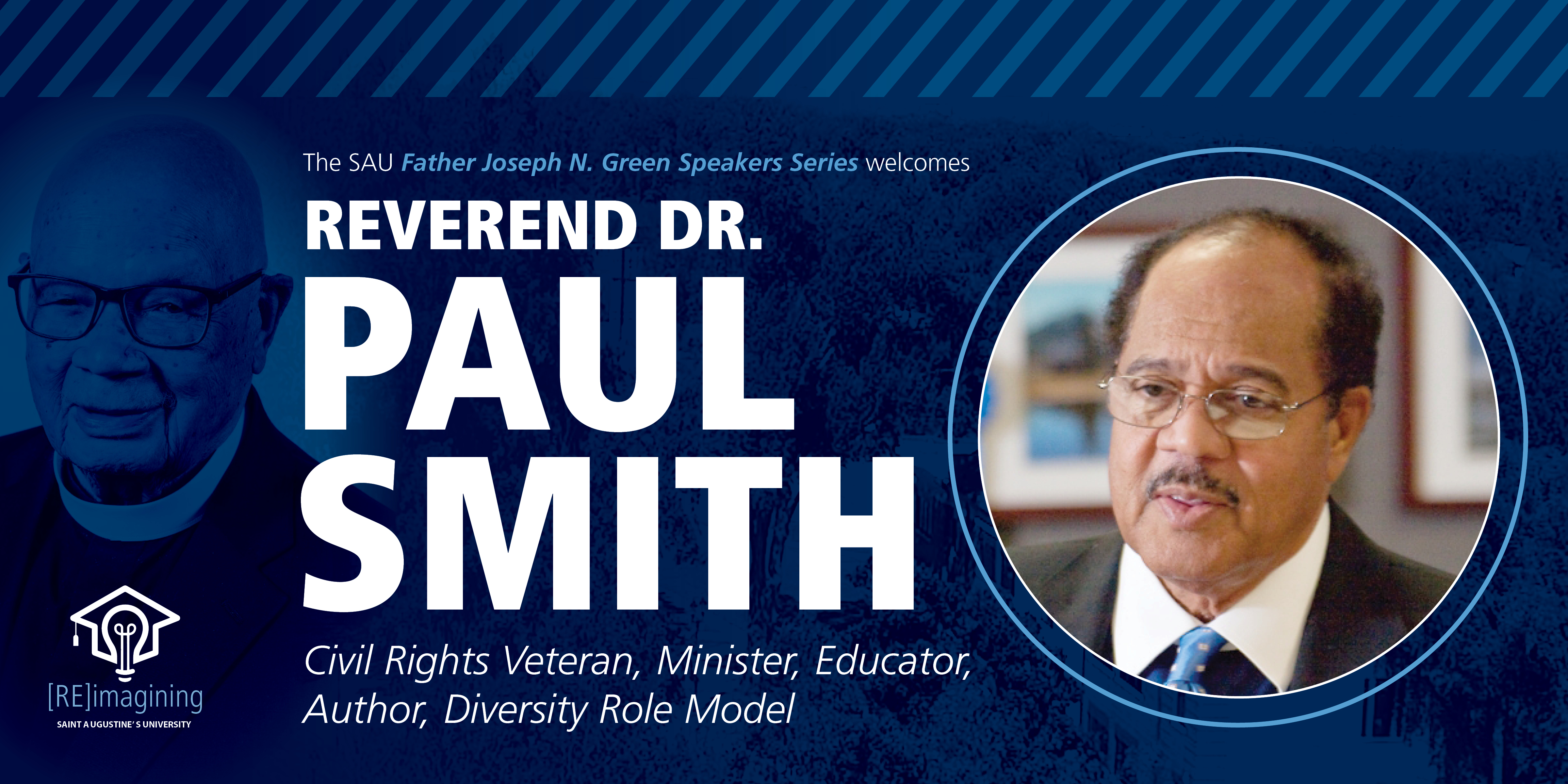 ABOUT REV. DR. PAUL SMITH
With Dr. Martin Luther King, Jr.and Ambassador Andrew Young as friends and mentors, Dr. Paul Smith entered the ministry in 1960. He soon became a stalwart marcher in the US Civil Rights Movement. Inspired and guided by theologian and mystic Dr. Howard Thurman, Dr. Smith has made diversity and inclusiveness hallmarks of his life's work.
Outside the church, Dr. Smith is a minority and diversity consultant for Macy's Federated Stores and American Honda Motors, called upon as negotiator/facilitator in disputes where race is a major factor. As Board Chairman of the Ethics Committee at Brooklyn's Long Island College Hospital, he worked with doctors and staff to inform and support regarding difficult patient care decisions. Dr. Smith has also conducted racial sensitivity training for the New York Police Dept. and the US Government.
Text GIVE and the DONATION AMOUNT to
919.373.6799
Checks (made to Saint Augustine's University) and cash donations are also accepted.