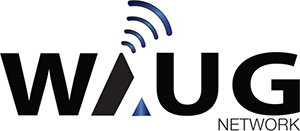 Saint Augustine's University, then college, was the first historically black college and university to own and operate both a commercial radio and television stations.  The first radio broadcast was aired in 1986 lead by efforts of Mr. Jay Holloway.  They currently operate on WAUG AM750 and TV68.  Students received the best training in the industry coveting positions across the nation upon their graduation.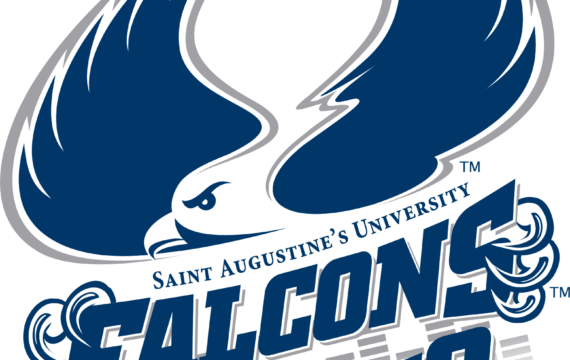 Falcons Fly Radio
Tune in to SAU's new internet radio station. Listen on all your devices anywhere! Ran by SAU students, for SAU students.
Listen here!
WAUG Radio has serviced the Raleigh/Durham community since 1987 broadcasting at 500 khz within the 38th largest radio market in the nation. WAUG is a commercial radio station covering Raleigh, Durham, Chapel Hill, including Johnston, Orange and Franklin counties. WAUG 750AM is "North Carolina's Urban Talk Station" offering programming and advertising opportunities to strengthen and inform its audience on local and national topics.
WAUG targets adult listeners and consumers who enjoy great talk radio. AM 750 WAUG offers local and syndicated programs that provide information, inspiration, and empowerment. AM 750 WAUG is proud to offer a variety of talk and sports programming including syndicated broadcasts of "The Sheryl Underwood Morning Show," "Keeping It Real" with Al Sharpton" and "The Michael Baisden Show". In addition, WAUG airs several community focused programs that focus on topics and subject matter and issues including; Health, Finance and Community Advocacy in the local broadcast area.
AM 750 WAUG is also where Saint Augustine's University students can obtain valuable training in the radio broadcasting field. Students have opportunities to learn and practice writing for radio, production, how to run an audio board, how to do a live or pre-recorded on air show and more.
WAUG-LP formally known as W68BK now known as DTV8/TWC Ch.168 originated in 1988 for the purpose of creating computer graphics for community announcements for the residents of Raleigh.
Today, WAUG-LP is a commercial television station that has expanded its services such as commercial & television production, digital editing, graphics, and offers a state-of the-art studio facility for production and rental. More recently, WAUG-LP enhanced its signal on Time Warner Cable channel 168 and provides a variety of television programming. The station also provides a medium to air student documentaries produced by the Film and Theatre Department of Saint Augustine's University.
 WAUG-LP is a fully operational commercial station owned and operated by Saint Augustine's University and is proud of its rich history as the first Historically Black College and University in the country to operate a commercial radio and television station. WAUG television reaches over 385,000 households in 20 counties on the Time Warner Cable System including the Raleigh/Durham, Cumberland/Fayetteville, Wilson, Johnston, Harnett, Lee, Halifax, Franklin, Person, Warren, Orange, Chatham, North Hampton, Moore, Hoke, Wayne, Granville, Vance and Roberson, including Florence/Myrtle Beach, SC.