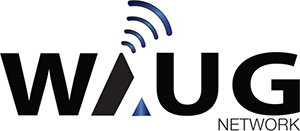 Saint Augustine's University, then college, was the first historically black college and university to own and operate both a commercial radio and television stations.  The first radio broadcast was aired in 1986 lead by efforts of Mr. Jay Holloway.  They currently operate on WAUG AM 750, Falcons Fly Radio and WAUG-LD.  Students receive the best training in the industry coveting positions across the nation upon their graduation.
SUPPORT US AND FUTURE PROGRAMMING!
GIVE TODAY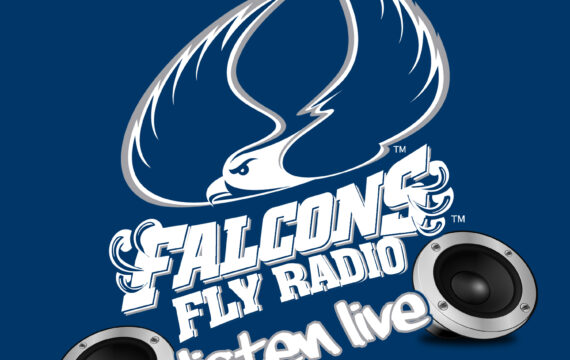 Falcons Fly Radio
Tune in to SAU's new internet radio station. Listen on all your devices anywhere! Ran by SAU students, for SAU students.
Listen here!
May 20, 2022
SAU's Television Station Granted Renewal of License from the Federal Communications Commission
WAUG Radio has serviced the Raleigh/Durham community since 1987 broadcasting at 500 khz within the 38th largest radio market in the nation. WAUG is a commercial radio station covering Raleigh, Durham, Chapel Hill, including Johnston, Orange and Franklin counties. Historically, WAUG 750 AM was known as "North Carolina's Urban Talk Station" and it offered programming and advertising opportunities to strengthen and inform its audience on local and national topics.
In 2018 WAUG formed a partnership with Raleigh-based PMC Broadcasting, which owns the 97.9 frequency in the Raleigh area. The station, known as Hot 97.9 FM, broadcasts hip-hop and R&B music over that frequency and rebroadcasts over the WAUG 750 AM frequency.
Today, WAUG is remains a space where Saint Augustine's University students can obtain valuable training in the radio broadcasting field. With the creation of the online streaming radio station, Falcons Fly Radio, students have opportunities to learn and practice writing for radio, production, how to run an audio board, how to do a live or pre-recorded on air show, podcasts and more.
Saint Augustine's University now has its own internet radio station. The new online station is part of the SAU tradition of leadership in the broadcast industry. Saint Augustine's University is one of only two historically black colleges and universities (HBCUs) in the country that has a commercial radio and television station. Falcons Fly Radio, which originally debuted July 4, 2020 on the university website, was established with the support of alumnus and owner of Hot 97.9 FM Damian Powell. The brand new, digital online radio station provides the hottest hip hop and R&B to its listeners. The station is run by students for the students, but music fans all over the world can also tune in.
The station provides another option for music listeners. WAUG plays hip hop and R&B on Hot 97.9 FM which is rebroadcast on WAUG 750. SAU has now joined the growing list of colleges and universities that have online radio stations. To listen online, click here.
Follow Falcons Fly Radio on Instagram!
WAUG-LD, formally known as W68BK and WAUG-LP now known as DTV8/Spectrum 1231, originated in 1988 for the purpose of creating computer graphics for community announcements for the residents of Raleigh.
Today, WAUG-LD is a commercial television station that has expanded its services such as commercial & television production, digital editing, graphics, and offers a state-of the-art studio facility for production and rental. More recently, WAUG-LD enhanced its signal on Spectrum 1231 and provides a variety of television programming. The station also provides a medium to air student documentaries produced by the Film and Theatre Department of Saint Augustine's University.
WAUG-LD is a fully operational commercial station owned and operated by Saint Augustine's University and is proud of its rich history as the first Historically Black College and University in the country to operate a commercial radio and television station. WAUG television reaches over 385,000 households in 20 counties on the Spectrum System including the Raleigh/Durham, Cumberland/Fayetteville, Wilson, Johnston, Harnett, Lee, Halifax, Franklin, Person, Warren, Orange, Chatham, North Hampton, Moore, Hoke, Wayne, Granville, Vance and Roberson, including Florence/Myrtle Beach, SC.
The station streams on Roku, Fire TV and Apple TV. SAU is reimagining its TV station, WAUG-LD to provide hands-on learning for students and produce original content that tells the university's story to a worldwide audience. Tune in to watch SAU's official student TV show, The Oakwood 7.