Coach Williams selected Coach of the Year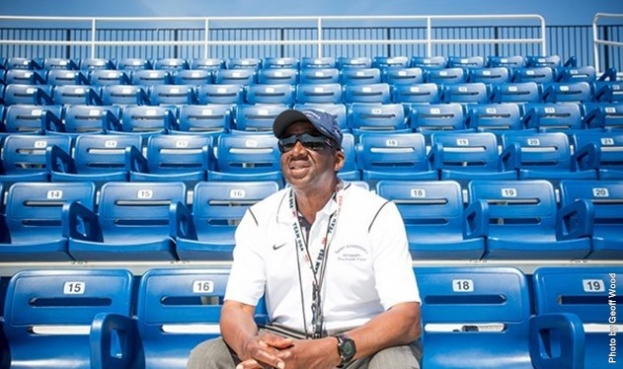 George Williams of Saint Augustine's University was named CIAA Men's Outdoor Track and Field Coach of the Year at the league's End-Of-Year Awards Reception on May 16, 2016.
Under Williams' guidance, the Falcons have sat atop the NCAA Division II men's track and field national rankings for seven straight weeks. They are the three-time defending men's national champions.
The Falcons won their 19th consecutive CIAA men's team championship in April 2016. Twelve student-athletes and two relay teams are currently ranked among the top 10 in their respective events including top rankings for 200 dash sprinter Burkheart Ellis, Jr. (Sr./Raleigh, NC) and the 4×100 and 4×400 relay teams.
Williams has won the most NCAA track and field championships of any coach regardless of division. The Falcons and Lady Falcons have combined to win 37 NCAA Division II indoor and outdoor titles.