Update: SAU Professor of Science, Dr. Tyrell Carr, Secures Research Grant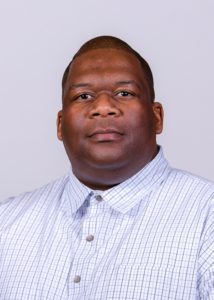 Saint Augustine's University would like to congratulate Dr. Tyrell Carr for his hard work & diligence in securing research funding from the National Science Foundation Research Initiation Award program in the amount of $299,926. 
This project, entitled "Research Initiation Award: Identification and Characterization of Cofactor-Linked RNAs in Plants," is under the direction of Dr. Tyrell Carr. This award starts on May 15, 2019, and ends April 30, 2022.
Carr has an overall research goal of dissecting and rewiring plant signaling in model organisms to enhance crop resilience to environmental challenges such as climate and weather change. Using the plant models Arabidopsis thaliana and Nicotiana benthamiana, Carr is establishing an undergraduate research program to characterize molecular plant responses to environmental challenges at Saint Augustine's University. His research background relevant to the NSF award includes M.S. and Ph.D. studies incompatible plant virus – interactions at Iowa State University (2001-2007), postdoctoral studies in plant G-protein signaling at the University of North Carolina at Chapel Hill (2008-2011) and external faculty research at Iowa State University, Michigan State University, Duke University and the University of Missouri-Columbia. Summer research at Iowa State University (2012-2014) involved the Expression profiling of potato genes encoding phloem RNA binding proteins and RNA – protein interactions, Profiling the Maize Lipid Metabolome in Response to Stress Stimuli and Characterization of maize embryo transcription factors. Summer research at Michigan State University (2015) involved the Characterization of an Arabidopsis disease resistance gene in mediating drought resistance and identifying proteins that interact with the encoded disease resistance protein. Summer research at Duke University (2017) in high-throughput RNA sequencing and data science and the University of Missouri (2018) in RNA biochemistry were central in developing the NSF proposal to investigate cofactor-linked RNAs in plants.
Past NSF Support for Dr. Tyrell Carr:
• NSF Research Opportunity Award (2014) – $25,122. Transcriptional Regulation of Maize Endosperm Development by IDD9 and IDDveg9 Duplicate Genes. Iowa State University.
• NSF Research Starter Grant (2012-2014) – $50,000. Functional analysis of the Arabidopsis
G-protein beta subunit, AGB1 and putative AGB1-interacting proteins in mediating stress responses. Chowan University.
• NSF Minority Postdoctoral Research Fellowship in Biology (2008-2011) – $189,000. A novel signaling pathway: Sugar-perception through a receptor-like regulator of G signaling protein, AtRGS1. University of North Carolina at Chapel Hill.
---
Dr. Carr's Bio:
Dr. Tyrell Carr is an assistant professor in the Department of Biological & Physical Sciences. Carr obtained a B.S. in Biology (2001) from Elizabeth City State University, a Ph.D. in Genetics (2007) from Iowa State University and completed post-doctoral research (2008-2011) at the University of North Carolina at Chapel Hill.