SAU Professor of Science, Dr. Tyrell Carr, Secures Research Grant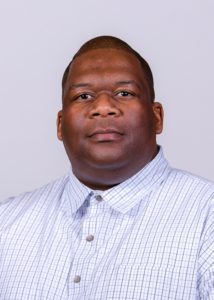 Saint Augustine's University would like to congratulate Dr. Tyrell Carr for his hard work & diligence in securing research funding from the National Science Foundation Research Initiation Award program in the amount of $299,926. 
This project, entitled "Research Initiation Award: Identification and Characterization of Cofactor-Linked RNAs in Plants," is under the direction of Dr. Tyrell Carr. This award starts on May 15, 2019, and ends April 30, 2022.
---
Dr. Carr's Bio:
Dr. Tyrell Carr is an assistant professor in the Department of Biological & Physical Sciences. Carr obtained a B.S. in Biology (2001) from Elizabeth City State University, a Ph.D. in Genetics (2007) from Iowa State University and completed post-doctoral research (2008-2011) at the University of North Carolina at Chapel Hill.