SAU Grants 3 Faculty Members Permanence Through Tenure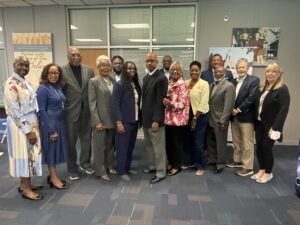 On May 5, 2023, the Saint Augustine's University (SAU) board of trustees voted to approve tenure for faculty members Dr. Sheria D. Rowe, '07, Dr. Patrick Webb, and Dr. Shirlkeymu L. Winston.
"I am truly delighted and proud of the accomplishments of Dr. Sheria Rowe, Dr. Patrick Webb, and Dr. Shirlkeymu Winston. Their hard work, dedication, and expertise have significantly impacted our institution, students, and community," said SAU President Christine Johnson McPhail. "The approval of their tenure is a testament to their unwavering commitment to academic excellence and their contribution to the growth and success of SAU. I congratulate them and look forward to their continued invaluable contributions to our university."
According to SAU's Faculty Handbook, no more than 50% of full-time faculty in a department can receive tenure. The faculty member initiates the tenure and promotion process. The faculty member must have satisfied all minimal degree and experience requirements before applying for promotion and tenure. All evaluations are confidential. As of the 2022-23 academic year, 15% of SAU's faculty were tenured.
"SAU is privileged to have phenomenal faculty members, and Dr. Sheria Rowe, Dr. Patrick Webb, and Dr. Shirlkeymu Winston are no exception," said The Honorable Justice James E.C. Perry, '66, Chairman, Board of Trustees. "The approval of their tenure is well-deserved and reflects their commitment to academic excellence and dedication to promoting our university's mission. My fellow Trustees and I proudly support retaining top talent at SAU. As the Board chair, I congratulate these outstanding scholars on their tenure approval."
The tenure track is confidential, and the Board of Trustees invites applications annually for review. To receive tenure, a person must apply and submit a portfolio by September of that year.
"As a native of Raleigh, NC, that grew up 10 minutes down the road, my passion has always been history," said Dr. Winston. To join this illustrious institution as a faculty member and understand the legacy behind it is incredibly pivotal to how God kind of peaks into the future and knows where you're going to be before you know it yourself. Therefore, tenure solidifies that opportunity to stay here and share that knowledge information."
To be eligible for promotion or tenure, a faculty member must have completed seven (7) years of full-time college or university teaching; a minimum of three of the seven years shall include continuous membership on the faculty of SAU.
"Earning tenure is the highest level of distinction in higher education. To be honored and awarded this distinction fills me with complete gratitude," said Dr. Rowe. "Moving forward in this capacity, I'd like to continue establishing partnerships, build more academic programs, and serve the students and university in the highest capacity."
Persons who held tenured appointments immediately before employment at SAU will be eligible for consideration after completion of three (3) years at SAU, have received the doctorate or other terminal degree in the discipline or profession in which they are teaching, and have demonstrated that they meet the standard for the rank for which they are applying or the rank which they hold.
"Given the statistics which reveal the dismal probability of a minority professor receiving tenure, the recommendation by SAU President Dr. McPhail and the approval by the Board of Trustees serves as validation for the promise of hope, resilience, and a commitment to excellence," said Dr. Webb. "Moreover, this decision validates the time-honored and empirical-based relationship between sacrifice and progress, consistent with the greatest expression of love for humanity."
Dr. Sheria D. Rowe is a noted educator, author, and entrepreneur from Fayetteville, North Carolina. She's the Assistant Dean and Professor in the School of Business at her alma mater, Saint Augustine's University in Raleigh, North Carolina. Her passion for education and entrepreneurial spirit has been a perfect blend in her career. Upon obtaining her Bachelor's degree in Accounting, she immediately began working in corporate America as an accountant while pursuing her Master's in Information Science. Upon completing her Master's, Dr. Rowe focused more on her career and other business ventures. In 2014, she earned her Doctorate in Business Administration, focusing on Management. Rowe was one of the youngest in her class to complete the rigorous program successfully.
In addition to being a university professor, Sheria is the mastermind behind various ventures and brands: DRowe Enterprise, a consulting agency; Business Mogul, LLC, a business and culture-focused media company; and Boardroom Talk, a show that brings candid conversations for the business-minded, diversified individual. Dr. Rowe currently serves as the Founder and President of both companies. She blends her actual entrepreneur experiences into vivid lectures for her entrepreneur-based courses in higher education. Click here to learn more about Dr. Rowe.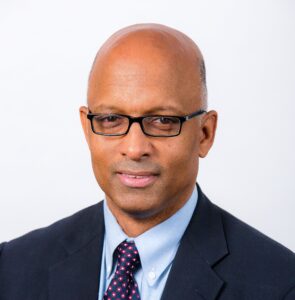 Dr. Webb is an associate professor of criminal justice at SAU with over 20 years of higher education experience as a faculty member, teaching numerous undergraduate and graduate-level courses in sociology and criminal justice disciplines.
His research interests include several topics within the aforementioned instructional disciplines. Examples include (but are not limited to) the racial identity of minority students, perceptions of arrest disparities among criminal justice professionals, and identifying risk factors associated with the exoneration of prison-incarcerated youth. He has over 100 publications which include several books, editorials, and peer-reviewed articles within a variety of refereed academic journals such as the Journal of Negro Education, Journal of Ethnicity and Criminal Justice, and Journal of Black Studies. Click here to learn more about Dr. Webb.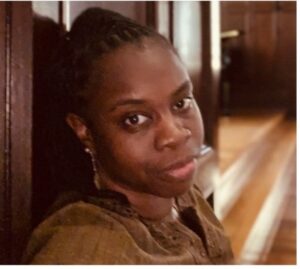 Dr. Shirlkeymu L. Winston is an Assistant Professor of African American History and was the previous program developer for the African American Diaspora and African American Studies (ADAAS) Program. Her studies examine the Diaspora, and in examining the Diaspora, she has begun to reinforce the importance of minority-serving institutions and how their presence can prepare students for ethnic and economic disadvantages.
Dr. Winston has served the university since 2011 and contributes greatly to its mission in several capacities. As the SAU mission statement implies, the institution desires graduates who have acquired the skills to become global citizens. In addition, sometimes students come to the university as transfers who have already experienced education abroad. In both cases, the faculty must lead them to continue their global learning and contribute to the international understanding of the role of HBCUs in educating these young men and women. Click here to learn more about Dr. Winston.