Falcons Participate in Half Marathons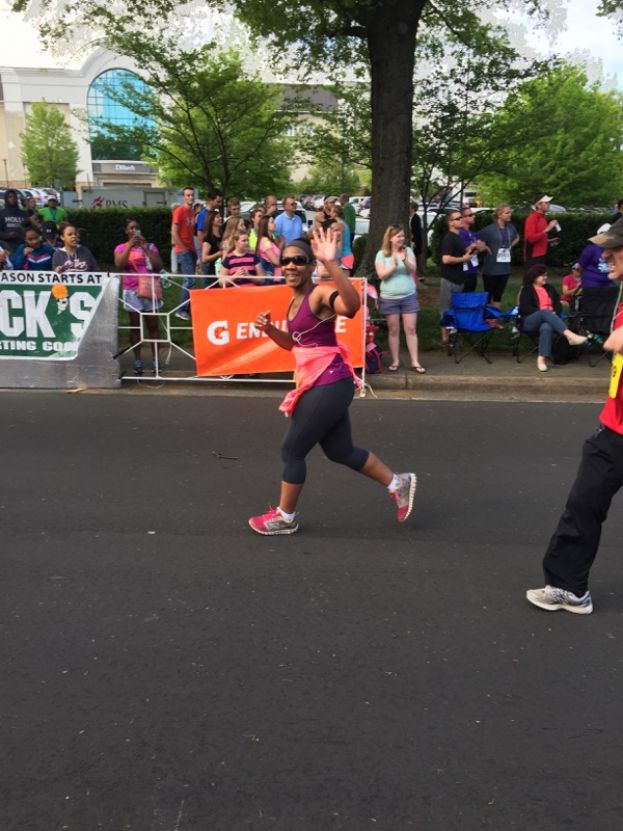 A group of colleagues from Saint Augustine's University donned their running shoes and took part in three different half marathons this past weekend. Ms. Tenisha Robinson, program assistant in the Office of the Provost, Ms. Valerie Evans, director of the Honors College, and Dr. Kristene Kelly, associate athletic director/senior woman administrator, ran 13.1 miles for the love of running. Yes, you read that right…for the love of running.
Robinson competed in the Charlotte RaceFest Half Marathon in Charlotte, N.C. Evans competed in the Raleigh Rock -n- Roll Half Marathon in Raleigh. Kelly competed in the Run Like a Diva Half Marathon in North Myrtle Beach, S.C.
Inside SAU sat down with the three runners and asked a few questions:
How many half marathons have you completed including this one?
Robinson: I've completed two half marathons.
Kelly: I've completed two half marathons, several 5Ks, a few 8Ks, and a 10K.
Evans: I've done three full marathons and three half marathons and more 5-10Ks than I can count.
When is your next race?
Robinson: October 4 and 18, 2015 which are both half marathons.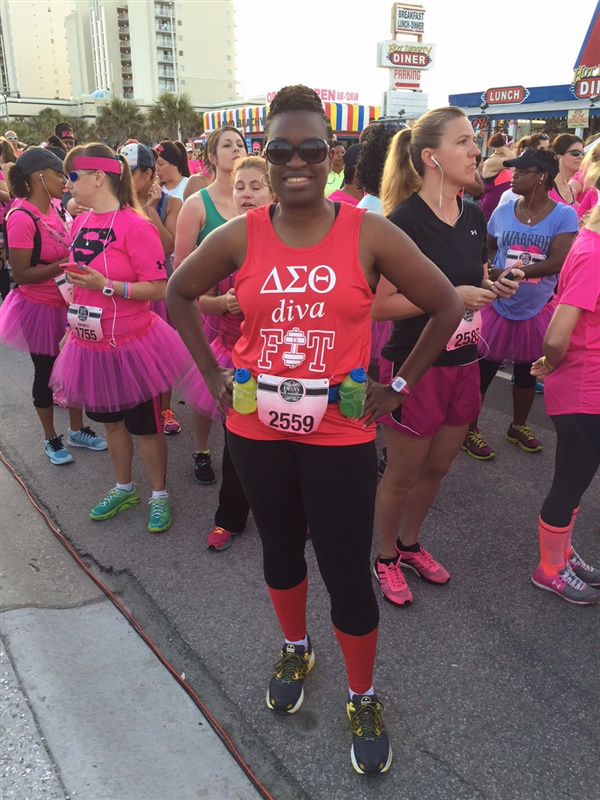 Kelly: June 13, 2015 for the annual Race for the Cure 5K. As of now, my next half marathon will either be in November or April for the Rock-N- Roll Half Marathon 2016.
Evans: I haven't registered for one yet, but it will probably be in October.
Why do you run or compete in races?
Robinson: I run for enjoyment and exercise. I compete to set goals for myself and give myself something to work towards.
Kelly: I run because it's fun, it's exhilarating and I love the way I feel after a run. I race because the competitive side of me wants to.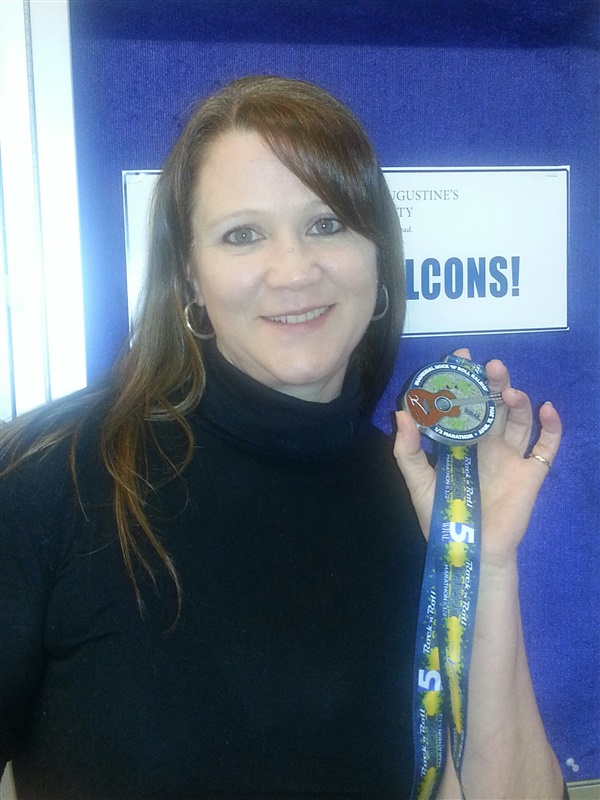 Evans: I just love the running culture and the race atmosphere.
What satisfaction do you get from completing a half marathon?
Robinson: Knowing that I've trained and have stayed dedicated to a program. It's not about anyone else, but about me being the best me. My race, my pace (the saying goes). I also set time goals, which causes me to further push myself. The first goal was to complete a half marathon in less than two hours and I did that. The next goal is to complete a half marathon in an hour and forty-five minutes. I want to be stronger and faster when I run. The Insanity program and running, I think, will be my way of getting there.
Evans: Just knowing I can. So many people make all kinds of excuses about why they can't and I love being surrounded by folks who make no such excuses.
Kelly: Similar to Valerie, is just knowing that I can do it. My goal is to be able to run the entire race at some point. I'm far from what's considered a "true runner." I do run/walk intervals. That's the beauty of this sport. All shapes, sizes, and levels of ability can take part. My biggest competition is myself. When I see my pace has improved from my last run, there's a weird sense of satisfaction in that. Again, I'm super competitive.
Do you foresee and full marathons in your future?
Robinson: I do plan to complete one full marathon in my lifetime, but probably only one. Additionally, in the near future I plan to complete a triathlon (Olympic).
Evans: Absolutely! I'd love to do the Marine Corps Marathon again but I missed the registration deadline this year. I think my next adventure is a triathlon though.
Kelly: MAYBE one…but that's it.