Falcons put on a phenomenal production of Before it Hits Home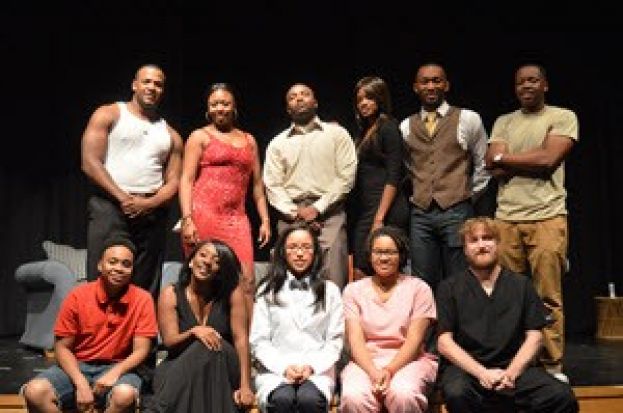 The Department of Theatre presented a Falcon stellar production of Before it Hits Home, by Cheryl L. West. Directed by chair and assistant professor Department of Theatre Dr. Kaye Celeste Evans, SAU students had the audience on the edge of their seats experiencing an explosion of emotions throughout the performance.
The play was centered the double life of a bisexual jazz musician who had to come to terms with his recent AIDS diagnosis. His reluctant admission of his illness and double life jeopardizes family and home.