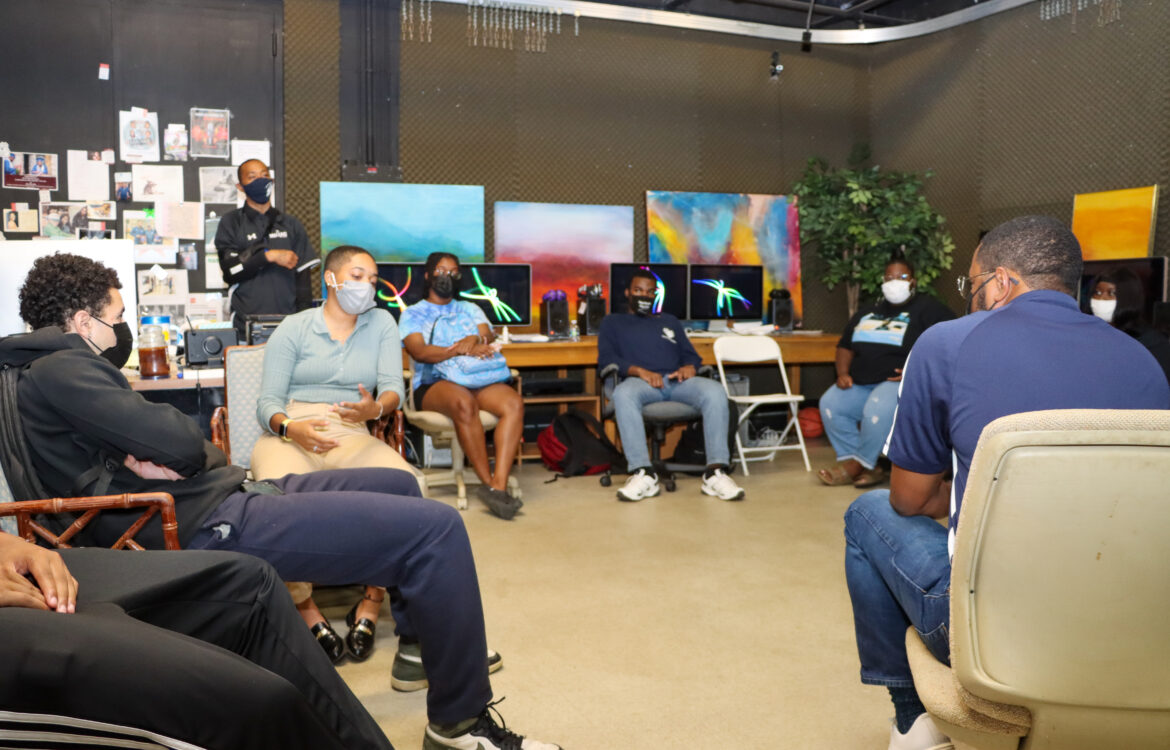 Film and Communication Students Visited by Career Professionals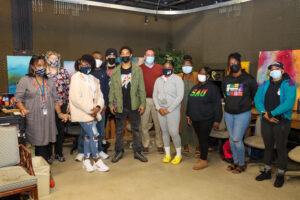 Guy Gastor, Director of the North Carolina Film Office, and Troy McNish, an SAU alumnus and Live Events Coordinator at Red Hat, were special guests recently in the School of Arts and Communication in the Seby B. Jones Fine Arts Building.
Gastor discussed North Carolina's $410 million (and growing) film industry and the various types of job opportunities for professionals and students majoring in media, communications, film, business, accounting, and other areas. He also provided a behind-the-scenes look at movies filmed in North Carolina, including "Iron Man," "The Conjuring," and the 2021 horror feature, "Halloween Kills." A myriad of good shooting locations and government incentives have made Wilmington, North Carolina a film-making hub that attracts production companies from across the country.
McNish, who studied film and theater at SAU in the 1990s, discussed his experiences in the film industry as a photographer, screenwriter, videographer, and producer. He produced his first feature short film while still a student and eventually worked on Nollywood films.
Pictured are SAU Professors Ophelia Johnson and Janet Gustafson, along with their students from COMM 411 (Video Production), FIM 350 (Motion Picture Studio Workshop), COMM 331 (Broadcast & Film Editing), and FIM 425 (Screenwriting).
For more information about the School of Arts and Communications, contact Dean Kaye Evans, Professor Dan Holly, or Professors Johnson and Gustafson.