Korrie Mapp, Class of 1997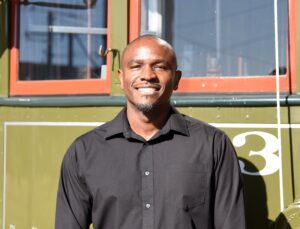 Mr. Korrie Mapp, a Certified Professional Ergonomist (CPE), attended St. Augustine's College (now University) receiving a Bachelor of Science in Industrial Hygiene and Occupational Safety in 1997.  He obtained a Master of Science in Health Evaluation Sciences from the University of Virginia (UVA) and a Master of Science in Environmental Science and Engineering from Harvard University.  
Korrie has over 20 years of experience in the Safety, Ergonomics and Human Factors fields. He has worked with Ford, United States Postal Service (USPS), Luxottica, Federal Aviation Administration (FAA), SAIC, and is currently working for New Orleans Regional Transit Authority (RTA) where he serves as the Director of Occupational Safety and Health.  
Download