Peer Mentors are part of the Office of First Year Experience program. Peer mentors are enthusiastic students whose primary responsibilities are to engage first year and transfer students in the Falcon community. Peer Mentors assist with the Student Orientation, Advising, and Registration (S.O.A.R.) summer program, Welcome Week and other programs throughout the school year. Peer Mentors are instrumental in assisting new students with staying connected to the campus.
Requirements to be a Peer Mentor
Must have a minimum GPA of 2.5 or higher

Be in good disciplinary standing with the University

Be available to work at least 5 hours a week during the school year

Be available to participate in various Peer Mentor and campus activities

Comply with the University Student Code of Conduct and maintain the highest ethical and professional conduct at all times

Commit to participate as a Peer Mentor during the entire academic year
Qualities of a Peer Mentor
Possess a high energy level and strong commitment to the program

Have a positive attitude and enthusiasm for SAU

Demonstrate an ability to work with groups of diverse individuals

Display an ability to empathize with students, parents, and peers

Be flexible

Be a dedicated team player

Be reliable, responsible, and accountable
Duties and Responsibilities
Serve as a resource person for all first year and transfer students

Serve as a resource person at orientation, providing general assistance and answering questions

Lead small and large groups of new students in discussions and activities as necessary

Direct and participate in one day and one night social program a month as part of First Year Experience Program Success Series

Attend bi-weekly Peer Mentor Meetings

Assist with planning and implementation of Orientation Week

Other duties as assigned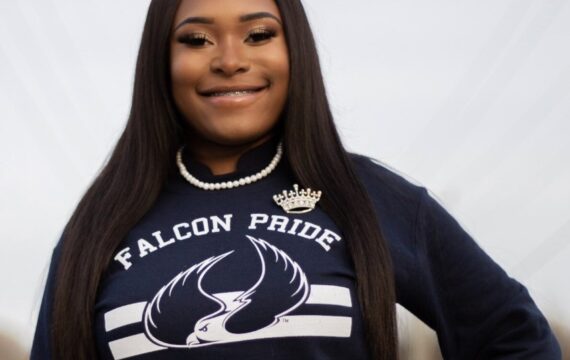 Tamika Sanders
Sophomore, Accounting Major
I am Tamika Sanders a Junior Public Health major at SAU. I am from Charlotte NC, the Queen City. I am very active in student life with a desire to make a difference on our campus and community. I currently serve as Miss Pre-Alumni for the 2020-2021 academic school year. I previously served as Miss Junior for the 2019-2020 academic year. For two years, I have served as the President of the Daughters of Saint Augustine's University, which is designed to create a supportive environment through mentorship producing intellectually focused global leaders. I am a part of the honors college and a presidential scholar with a 3.7 cumulative GPA. I served as an RA for 2 years in Falkcrest dormitory, a three-year member of the TRIO program and Miss Academic Achievers 2018-2019.  As a leader, I have represented the university through Falcons for Health speaking to high school students about college. I recently had the opportunity to attend the 2020 Census Collegiate Summit; networking with other HBCU students. I became a Peer Mentor to freshmen students during my sophomore year. As a first-generation student, I didn't know much about college or have anyone to talk to when I first entered SAU, so I decided to be that change for freshmen coming after me. In the summers of 2018 & 2019, I served as a Student Orientation Advising and Registration Leader. I enjoyed meeting the incoming students and their parents. While holding these positions I have learned the importance of personal branding. After graduation, I plan to attend a nursing school and become a registered nurse specializing in the elderly. I am a current member of the American Public Health Association, the American Public Health Nursing and a current member of the AHEC Scholars. Recently, I was accepted into Duke University School of Nursing MAP Program for the 2020 summer due to the coronavirus my internship got cancelled although I have been hired to be a contract tracer for the COVID-19 called coronavirus. SAU experiences have shaped my professional pathways; a recipe for success I would like to share with everyone.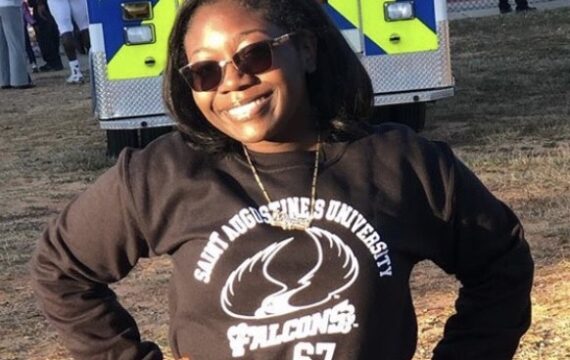 Khiyana Montford
Sophomore, Elementary Education Major
My name is Khiyana Montford. I am a sophomore psychology major from Hampton, VA. One quote I stand on is " You may encounter many defeats, but you must not be defeated. In fact, it may be necessary to encounter the defeats, so you can know who you are, what you can rise from, how you can still come from it. " – Maya Angelou.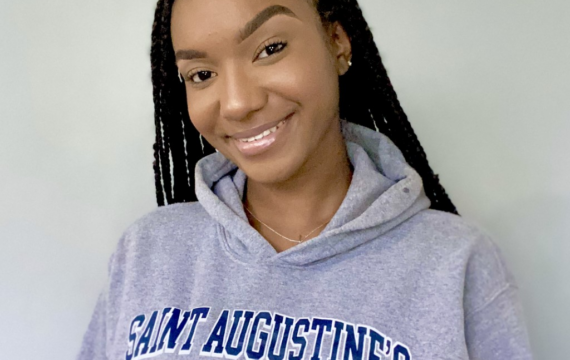 Kennitha Hart
Junior, Psychology Major
Hometown: Nassau, Bahamas
Classification: Sophomore
Hobbies: In my spare time I enjoy numerous hobbies such as: Makeup, Hairstyling, Clothing Construction, Reading, Writing short stories, Cooking and Exercising.
Organization/ Involvement: Episcopal Recipient and Daughters of SAU.
Favorite Quote: "It isn't where you come from; it's where you're going that counts." -Ella Fitzgerald
Xzavier Wiggins
Senior, Business Major