Professor Massenburg selected as a Fellow at Harvard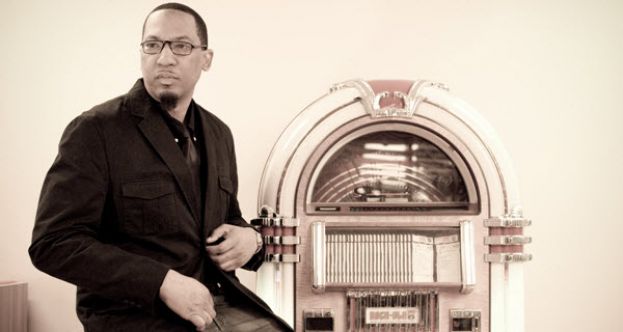 Assistant Professor of English Chris Massenburg has been awarded a Nasir Jones Fellowship at Harvard University for the 2015-2016 academic year. The fellowship is at the Hip Hop Archive & Research Institute at the Hutchins Center.
The Fellowship will provide selected scholars and artists an opportunity to show that "education is real power" as it builds upon the achievements of those who demonstrate exceptional capacity for productive scholarship and exceptional creative ability in the arts and in connection with hip hop.
"As an artist, a scholar and a Hip Hop head, I am excited to be a part of the cultural and intellectual tradition of the Hip Hop Archive and the Hutchins Center at Harvard," said Massenburg, who is an alumnus of Saint Augustine's University. "To be amongst the other fellows and to learn from Dr. Marcyliena Morgan and Dr. Henry Louis Gates Jr. is an amazing honor. I plan on using everything that has been instilled in me to make the most of this opportunity."
The mission of the Hip Hop Archive & Research Institute is threefold: to seek projects from scholars and artists that build on the rich and complex hip-hop tradition; to respect that tradition through historically grou WA 509-493-6759 ext This email address is being protected from spambots. You need JavaScript enabled to view it. nded and contextualized critical insights; and most importantly, to represent one's creative and/or intellectually rigorous contribution to hip hop and the discourse through personal and academic projects.
Massenburg is also a Distinguished Writing Fellow with the Center for Community Change for a six-month appointment. He is one of two distinguished fellows.
Known in the arts world as Dasan Ahanu, Massenburg is a public speaker, organizer, workshop facilitator, poet, spoken word performer, songwriter, writer and emcee born and raised in Raleigh, N.C. Currently, he serves as president of the Black Jedi Chapter of the Universal Zulu Nation and a resident artist at the Hayti Heritage Center in Durham, N.C. The team has finished as high as third in the country and has won two regional championships (2010, 2014).
Massenburg earned his bachelor's degree in organizational management from SAU and a master's of library science degree in art & culture with a creative writing concentration from the University of Denver.
Congratulations Professor Massenburg!