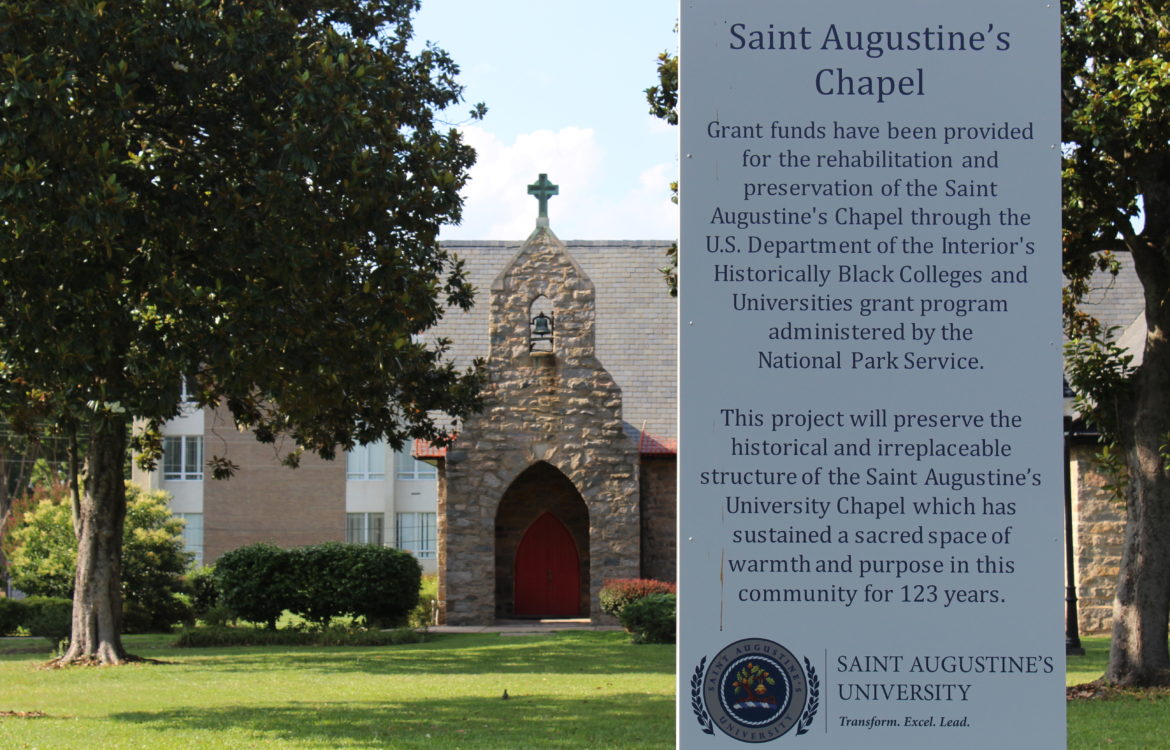 Saint Augustine's University (SAU) Erects Public Signage Acknowledging Federal Funding
Saint Augustine's University (SAU) has officially received its signage erected in front of the SAU Chapel acknowledging the receipt of $312,250 grant funding to support and preserve the University's Historic Chapel. SAU is one 18 Historically Black Colleges and Universities (HBCUs) receiving grants totaling $8.6 million in funding.
This grant from the Department of Interior (DOI)/National Park Service (NPS) will help to preserve a legacy of strength, established by students when they built the chapel in 1895, with the support of the Episcopal Church. One of the oldest buildings on campus, it is designated as a Raleigh Historic Landmark. The Chapel also is listed on the Register of Historic Places.
HBCU grants support the preservation of sites on HBCU campuses that are listed in the National Register of Historic Places. Eligible projects include pre-preservation studies, architectural plans and specifications, historic structure reports, and the repair/rehabilitation of historic properties according to the Secretary of the Interior's Standards for the Treatment of Historic Properties.
US Department of Interior/National Park Service Awards $312,250 Grant towards Local University Chapel Renovation Project