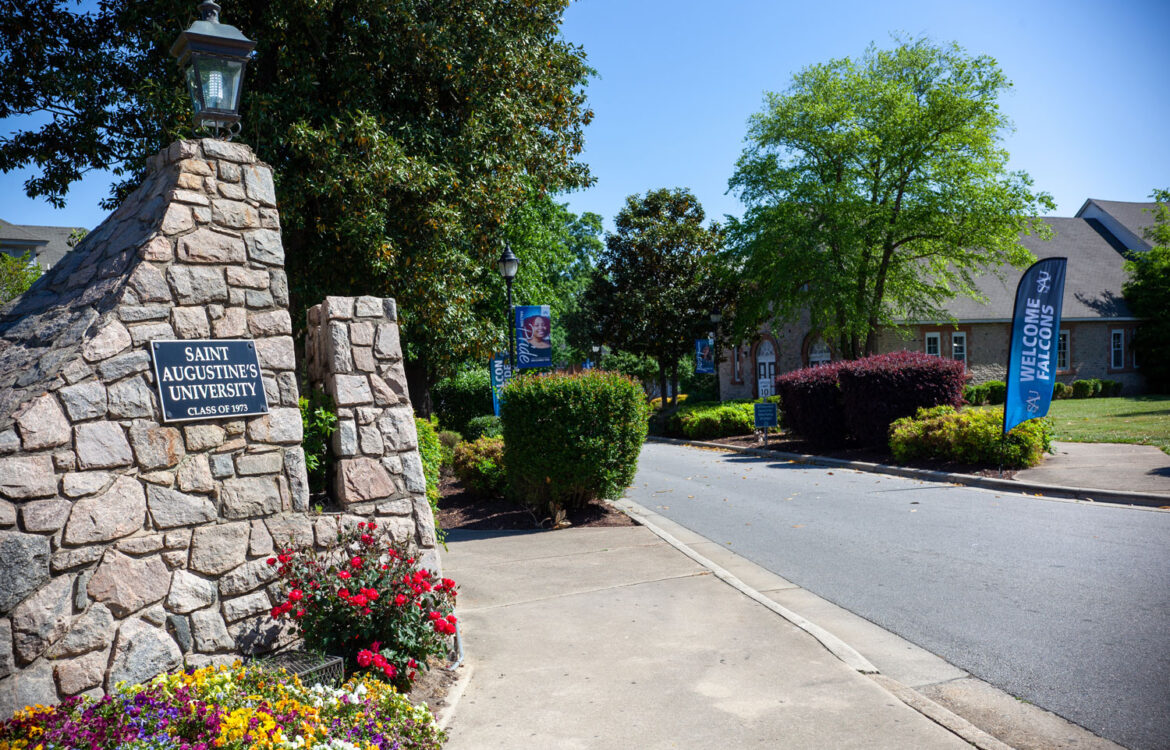 SAU Among Top HBCUs in Alumni Giving & Student-Faculty Ratio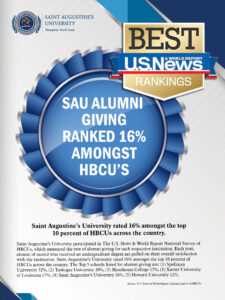 A comparison study conducted by Saint Augustine's University (SAU)'s Office of Institutional Research and Analysis (OIRA) found SAU among the top historically black colleges/universities (HBCUs) in the country in alumni giving and student-faculty ratio. OIRA completed the study upon U.S. News & World Report's release of their 2022-2023 Best Colleges & Universities.
"I'd like to commend Dr. King and the OIRA team for their leadership in conducting institutional research," said SAU President Dr. Christine Johnson McPhail. "The discoveries made by OIRA are indicative of SAU's upward trajectory and are foundational in our pathway towards student success and university sustainability."
OIRA provides data and information about SAU to support institutional decision-making and the achievement of our Strategic Plan through institutional research, assessment, and data and visual analytics.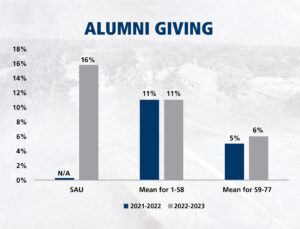 "It is gratifying to witness the outstanding support of our alumni," said Dr. Runell King, SAU's Chief Research and Data Officer. "The wide-ranging work of our faculty, staff, and students is affirming to witness also." 
According to Forbes, the average rate of alumni giving at the nation's 105 HBCUs is approximately 10%. However, OIRA's study concluded that SAU's alumni giving percentage is 16%, almost double the national average of HBCU alumni giving. In addition, SAU's alumni giving rate is higher than HBCUs, ranked between 1-58 in alumni giving and slightly below the U.S. national average of 23% for all universities.
"Our alumni are at the forefront of providing the support needed to reimagine SAU," said Sheryl Ximines, Director of Alumni Affairs. "OIRA's findings demonstrate Dr. McPhail and the university administration are committed to working with alumni. In addition, the National Alumni Association and local alumni Chapters are also committed to ensuring our beloved alma mater remains strong."
"We are grateful for our alumni's support of their alma mater," said Dr. Carolyn Carter, Vice President for Institutional Advancement. "Consistent donations from SAU alumni are crucial to our university's continued success and prosperity as we focus on students and sustainability. Every dollar plays a role in seeing future generations grow and thrive and increasing opportunities for alumni to become legacy builders through giving."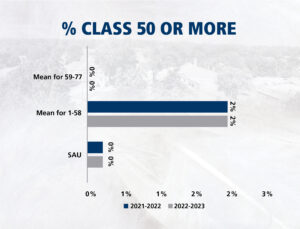 The National Center for Education Statistics reports an 18:1 national average of college student-to-faculty ratios. However, OIRA's study concluded that SAU's student-faculty ratio is 12:1. Its percentage of classes of more than fifty students is 0.2%. Both findings also place SAU among the nation's top five HBCUs.
In addition, the U.S. News & World Report ranks SAU 65th regionally in top performers on social mobility. However, a closer look at this category places SAU among the top 15 HBCUs in the region and the top three HBCUs in North Carolina.
"The U.S. News & World Report results confirm the determination of the university's ecosystem," said Dr. King. "The hard work and grit SAU displays ignite this university and elevate it to a place of stature among HBCUs across the country. We can all be proud of our accomplishments."  
Click here to learn more about OIRA.