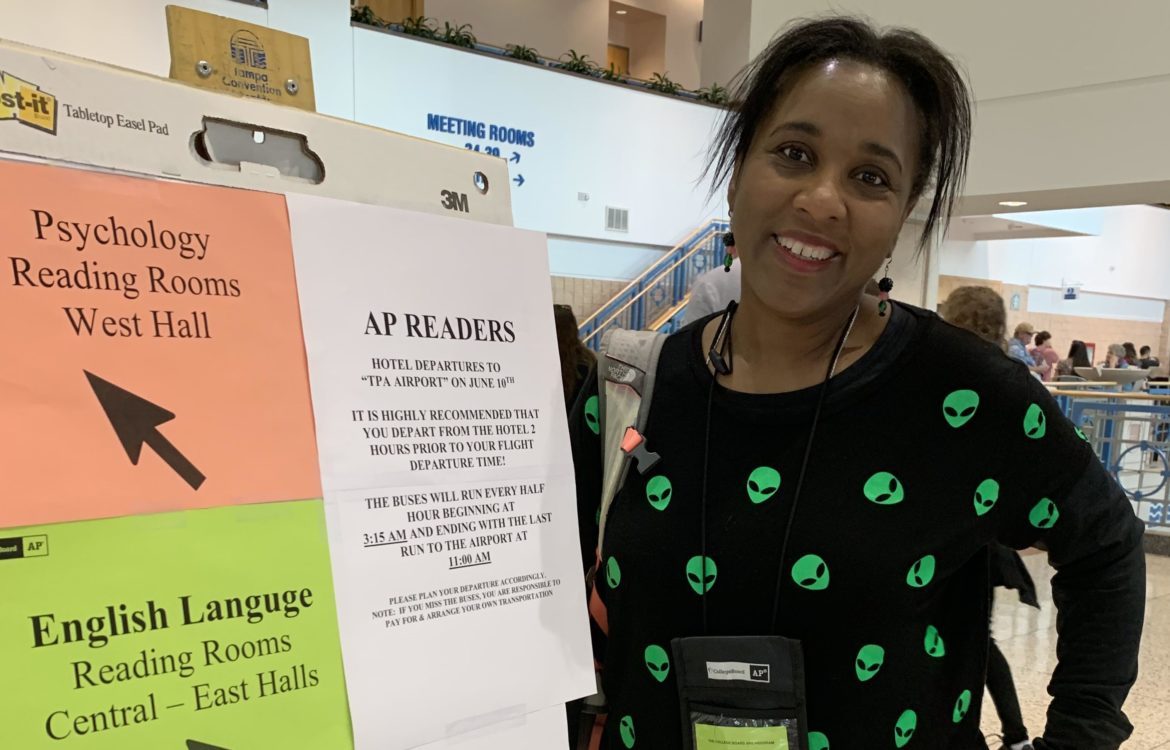 Three SAU Faculty Participate in Advanced Placement Reading in Tampa, Florida
Ethel Ophelia Johnson, M.F.A., an Assistant Professor of Film Studies, was promoted to serve as a Table Leader during the 2019 AP (English Language) Reading held June 1-10 in Tampa, Florida. Johnson has served as an AP Reader since 2007.
Lamont Sparrow, Assistant Professor of English, was also selected to serve this year as a Reader for the annual event that attracted more than 1,500 educators to score an estimated 1.7 million Advanced Placement (AP) English essays completed by students across the United States and abroad.
Dr. Lalchand Shimpi, Associate Professor of Computer Information Systems, also participated in the AP Reading.
The AP Reading, presented by The College Board, is a network of teachers, faculty, and AP Development Committee members.
Interested faculty (in various academic disciplines) are encouraged to apply for this annual scoring opportunity at https://apcentral.collegeboard.org