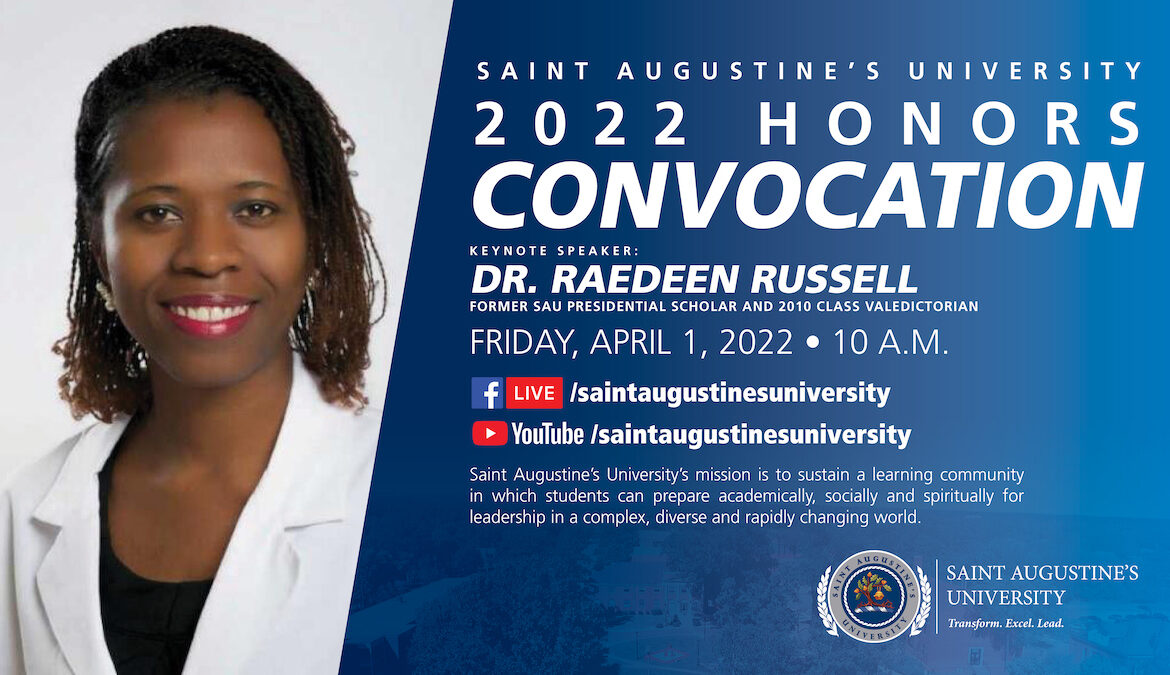 SAU To Celebrate its 2022 Honors Convocation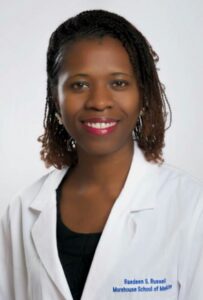 On April 1, 2022, Saint Augustine's University (SAU) will host its 2022 Honors Convocation featuring 2010 alumna Dr. Raedeen Russell as the keynote speaker. This keynote address held virtually on the University's Facebook and YouTube pages is in celebration of the University's 2022 Honors Convocation. In addition, the audience will observe SAU students receiving departmental recognition and academic honors such as Dean's List, Provost List, and President's List before the program's closing.  
Dr. Russell, a native of Saint James, Jamaica, received the SAU Department of Biology's Highest Class Average Award, the Division of Natural Sciences and Mathematics Top Student Award, and was recognized as the graduating class valedictorian in 2010. Dr. Russell earned a Master of Science in Biology with a concentration in Applied and Environmental Microbiology from Georgia State University (GSU) in 2012. In 2018, Dr. Russell earned a dual Doctor of Philosophy in Biomedical Sciences and Master of Science in Clinical Research (Ph.D./MSCR) degrees from Morehouse School of Medicine (MSM). Dr. Russell has received numerous travel awards from multiple organizations to present her research at local, national, and international conferences, such as the American Society for Microbiology Robert Watkins Fellowship. She has also authored three peer-reviewed publications. Dr. Russell is currently in medical school to pursue her dream of becoming a physician-scientist. 
The Honors Convocation is also the last of three annual convocations conducted by the University. The 155th Fall Opening Convocation, the University's first convocation of the school year, took place on September 16, 2021, and featured author and journalist Adam Harris as the keynote speaker.