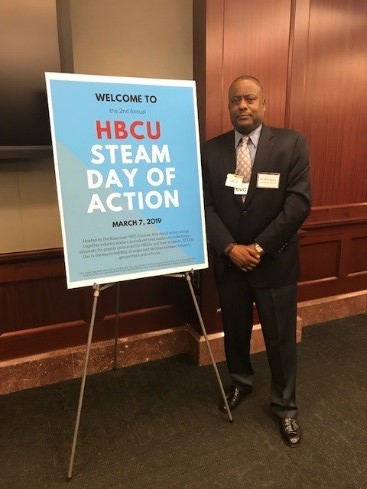 2nd Annual HBCU STEAM Day of Action on Capitol Hill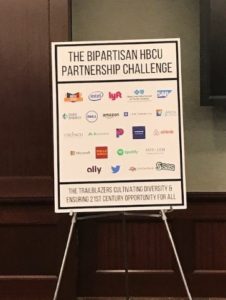 The Bipartisan HBCU Caucus and STEAM Caucus collaborated to host the 2nd Annual HBCU STEAM Day of Action on March 7, 2019, at the Capitol Hill Building in Washington, DC. The purpose of the summit was to have a day of collective advocacy that brings together industry, government, and HBCUs to push for greater resources for our schools and students. STEAM Day is the key to forging stronger industry + HBCU partnerships. The summit included a very important line-up of Congressional meetings. Last year, the day of advocacy resulted in significant legislative victories for our schools and students. The primary purpose of the Summit was to keep the momentum going. One major component of the Summit was to recognize companies that have committed to the Bipartisan HBCU Partnership Challenge. Companies included SAS Institute, Well Fargo, Lyft, Dell, BlueCross BlueShield, Amazon, Microsoft to name a few. These companies are among the trailblazers cultivating diversity & ensuring 21st-century opportunity for all.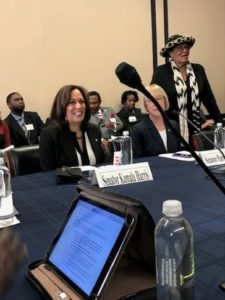 The congressional line-up of speakers/participants in the summit included Education & Labor Chairman Bobby Scott, Senator Richard Burr, Representative G.K. Butterfield, and Senator Cory Booker. The highlight of the speaker presentations was Speaker of the House Nancy Pelosi who gave inspirational remarks around the commitment to support HBCUs. The day was complemented by the active participation of Senator Kamala Harris who also indicated a commitment from the Senate side of Congress to the very important push to increase federal funding for HBCUs.
Congresswoman Alma Adams was commended throughout the day by almost every speaker for her relentless pursuit of equality related to appropriations of resources across the board for HBCUs. It should be noted that it was she who envisioned and coordinated the 1st annual event on the campus of NCA&T State University in 2018. Among the attendees of this Summit were Presidents, Provosts, Vice Presidents and Deans from several HBCUs including several from North Carolina. Dr. Mark A. Melton attended on behalf of Saint Augustine's University and was commended for his insightful input around funding 'sustainability' during the meetings.