The Bachelor of Arts in English (BA) and our Bachelor of Fine Arts in Creative Writing (BFA) at Saint Augustine's University offers a hands-on approach to the Humanities. Our students gain valuable publishing experience on both our campus magazine, Saint Augustine's Magazine, as well as internships with the global and local literary arts magazine Raleigh Review and with Backbone Press as the founders of both Raleigh Review and Backbone Press are members of our faculty. English & Multimedia Studies at Saint Augustine's University also offers minors in both creative writing and literary publishing to students from other departments so they can learn to utilize both hemispheres as creativity and innovation are key to technical entrepreneurship. Additionally, our department is evolving courses in video game narrative design, literature and African American culture to equip students with 21st century skills, including critical reading, critical thinking, critical writing, creativity practice and global competence. With our degrees that offer both a technical with a creative edge (BFA) and a traditional with a creative edge (BA) – oh, the places you will go.
Our 2020 English Department Graduate Garrett Davis now serves as the main copyeditor for Raleigh Review. Chris Gordan class of 2019, Garrett Davis class of 2020, Chris Ingram class of 2022, Jeremee Jeter and Da'Jah Jordan all had a hand in launching the very first issue of Saint Augustine's Magazine. Da'Jah Jordan, Gia Minnis, Jeremee Jeter, and Chris Ingram all contributed their talents to Raleigh Review via SAU's Literary Publishing minor academic program that launched in Fall 2020.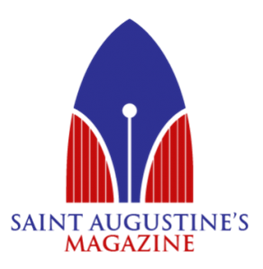 Saint Augustine's Magazine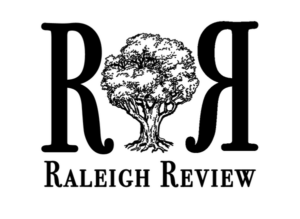 Raleigh Review Literary & Arts Magazine

Carry On Book Club
Thursday, February 16, 2023 | 11 - 11:50 a.m.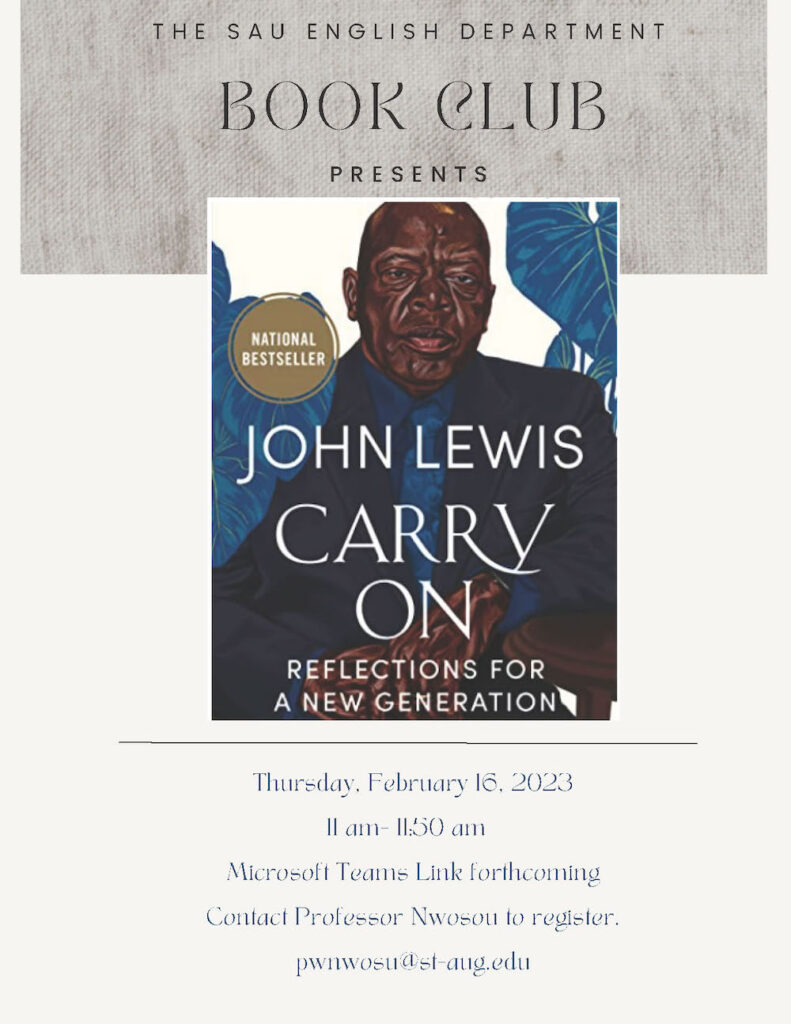 The English Department Revival
A Discussion of Emerging Programs