Dr. Jefferson goes to the White House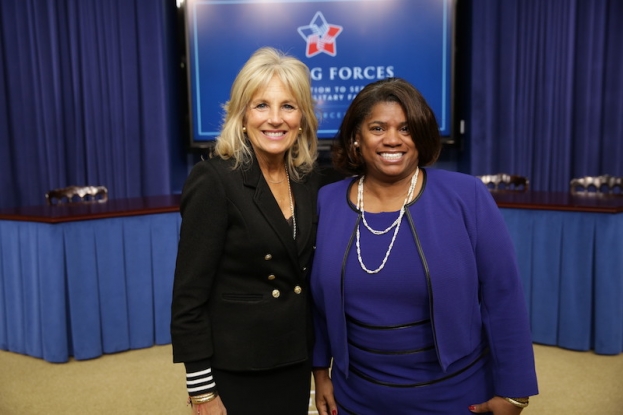 On April 13, 2016, Dr. Lynne Jefferson, dean of the School of Liberal Arts and Education, attended A White House Convening of Operation Educating the Educators:  Sharing Successes and Setting Sights for the Future, which was sponsored by the Office of the Second Lady, Dr. Jill Biden.   Operation Educating the Educators is committed to recognizing and supporting our military-connected students.  

While there, Jefferson attended two general sessions: 1) Insights:  Operation Educating the Educator Guiding Principles in Practice and 2) Future of Children:  Military Children and Families – Fostering Resilience.  Following the general session, there was a Policy and Practice Brief followed by a working group session entitled "OEE-Rubber Meets the Road" in which attendees shared resources, experiences and research agendas in an effort to create action plans for next steps at our various institutions and organizations.
"Attending the White House Convening was an invaluable experience," Jefferson said. "Operation Educate the Educator is a national effort to support military-connected students and their families.  And one of the overarching messages of the workshop was that military-connected students represent a very diverse population for university recruitment and that partnership opportunities are endless."