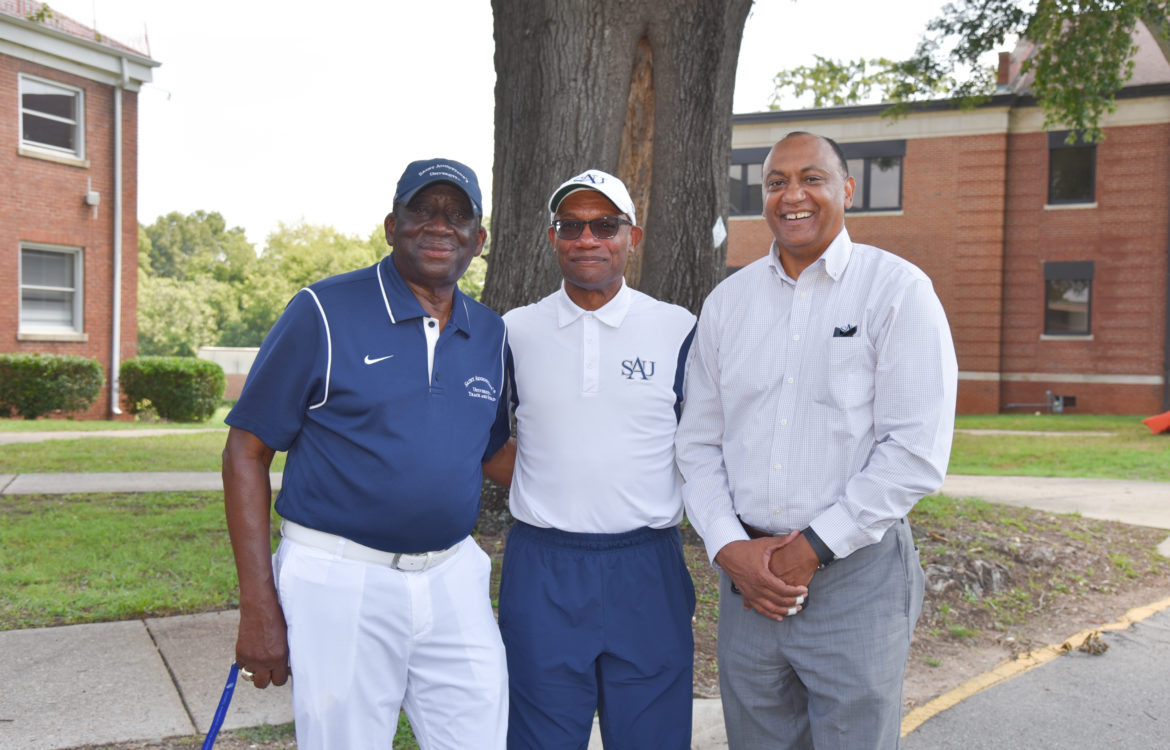 Jeff Gravely Receives Surprise Phone Call from Coach George Williams
The campus community recalls Coach George Williams' ATV accident that occurred this past October, which for the time-being requires him to undergo recovery and physical rehabilitation. Saint Augustine's University continues to pray for his swift recovery. In the meantime, Coach Williams reached out to an old friend, Jeff Gravely, WRAL's sports anchor, to catch up and share his story. Gravely recounts his perspective of the interaction in his story published on the WRAL Sports Fan website.
Read the story here.