Miss SAU wins the2016 Ailes Rising Apprentice Scholarship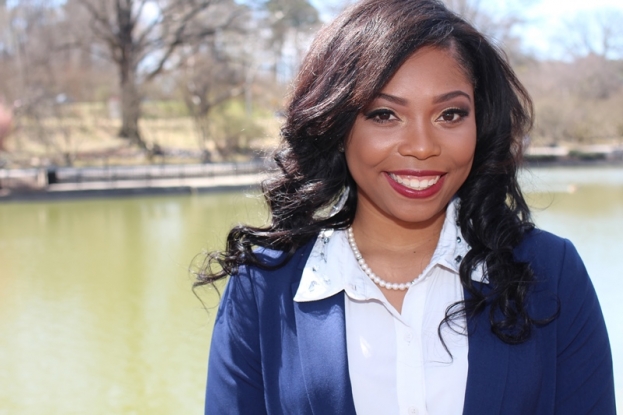 Gentel Blair, a senior mass communication major with a concentration in broadcasting at Saint Augustine's University, has won the prestigious 2016 Ailes Rising Apprentice scholarship from Fox News.
The scholarship, which is awarded to two minority students from across the nation, includes a $10,000 education grant and an internship at the Fox News offices in New York City or Washington, D.C.
Blair, who is currently the 2015-2016 Miss Saint Augustine's University, is the fifth Saint Augustine's University student – following Sakeeda Freeman in 2012, Princess Goodridge in 2013, Naomi Afari in 2014 and Clayshawn Marie Moore in 2015 – to earn this coveted award.
"I am thrilled to be given the opportunity to intern with Fox News," said Blair, who is from Lexington, Ky. "You never know where God will place your footsteps. This is such a blessing and honor. I cannot wait to contribute my talents to the Fox team."
Blair is a Falcon that has achieved several accomplishments during her collegiate years. She has job shadowed with NBC Sports in Sacramento, Calif., the Raleigh News and Observer and in the media department with the Charlotte Hornets. During her junior year, she was the speaker for a domestic violence event titled "Saving My Sista." Also, she was selected as the Toyota Green Initiative Campus Ambassador for the University to keep the campus green for a greener tomorrow. In September 2015, Gentel was one of the top five finalists for the Miss National Black College Alumni Hall of Fame competition in Atlanta, Ga.
Aspiring to be a sports reporter, Blair has interned with the University's WAUG-TV/Power 750 AM, the Central Intercollegiate Athletic Association and with the USA Track and Field Entertainment Properties.