Scholars are transformed into PR Strategists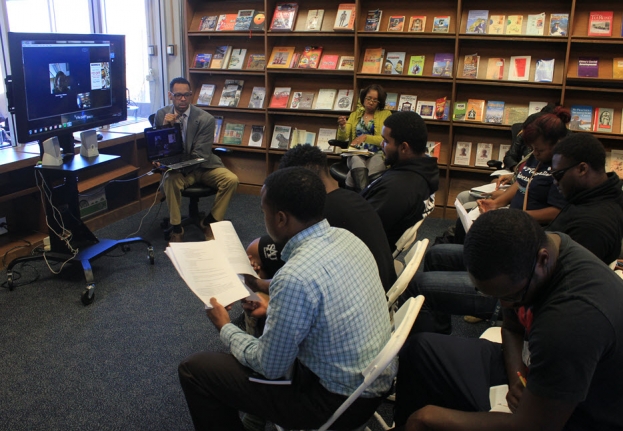 Scholars in Assistant Professor Moses T. Alexander Greene's Introduction to Public Relations class learned firsthand on how to help a handle a media crisis as part of their final examination. The scholars were presented with a public relations scenario centered on a fictitious hospital in Afghanistan. The hospital was the target of a U.S. government airstrike that killed at least 12 of its hospital staff and seven patients. Scholars were challenged to become public relations strategists for the CEO of the fictitious hospital.
Falcons had the opportunity to prepare their tactics for their presentation with assistance from Nicole Harris-Williams, who serves as media relations manager for CARE International in Atlanta, Ga., which is a leading humanitarian organization fighting global poverty. On November 11, Harris-Williams joined Greene's class via Skype to answer questions and assisted the scholars on how to prepare for this public relations crisis.
"What better way to measure learning than to see its application in real-world scenarios," said Professor Greene. "The Skype session and subsequent presentations are about empowering our scholars to apply the theories of the classroom and Code of Ethics of the profession into a strategy which meets the need of the client."