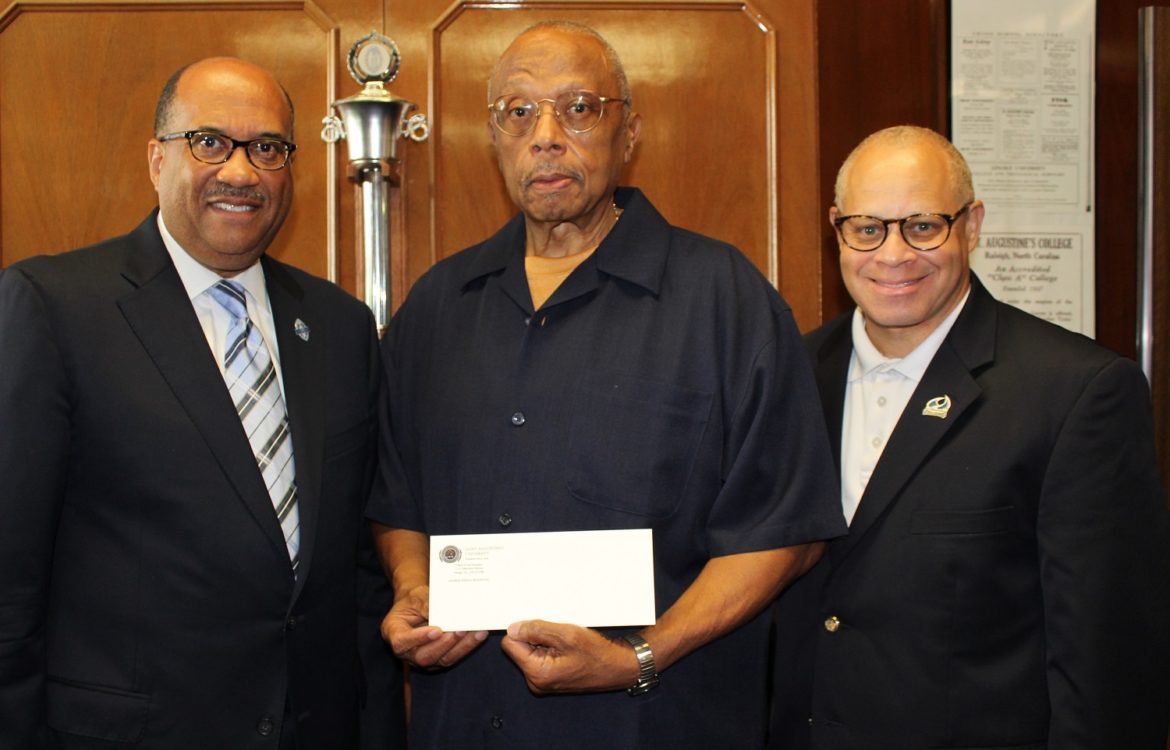 Saint Augustine's University Receives $40,000 Donation from Alumnus
Raleigh, N.C., August 22, 2018 – Saint Augustine's University alumnus, Dr. Ruben Cowart ('64) and his wife, Evelyn, made a $40,000 gift to the University, following a commitment to assist his alma mater in its effort to return to, and maintain a stronger position of financial stability.
"I'm thankful for Dr. Cowart's gift and his investment in our students," said Saint Augustine's University President Dr. Everett B. Ward. "When our alumni invest financially in our mission to serve students, it reaffirms my faith that the University's future remains bright."
Dr. Cowart, who is a retired dentist and lieutenant colonel in the U.S. Army, says he's committed to devoting his time and energy to assist Saint Augustine's University.
"Families of students at historically black colleges and universities rely heavily on loans, to help pay for tuition, said Dr. Cowart." As sons and daughters of our beloved institution, it's imperative that we commit ourselves in providing financial support on an annual basis."
Dr. Steven E. Hairston, Vice-President for Institutional Advancement and Chief Operating Officer says the donation is a part of an ongoing commitment Dr. and Mrs. Cowart made a few years ago.
"Dr. Cowart is one of the first alums I reached out to when I arrived at SAU in 2014," Dr. Hairston added." Our relationship has grown as we talked about his alma mater and the state of HBCUs. The love and commitment from the Cowarts are evidenced by this gift."
Dr. Cowart founded the Syracuse Community Health Center in 1977 and served as president and chief executive officer until he retired in 2014. He also a U.S. Army veteran, retiring with the rank of Lieutenant Colonel.
About Saint Augustine's University
Founded in 1867 by the Episcopal Diocese of North Carolina, the mission of Saint Augustine's University is to sustain a learning community in which students can prepare academically, socially and spiritually for leadership in a complex, diverse and rapidly changing world.