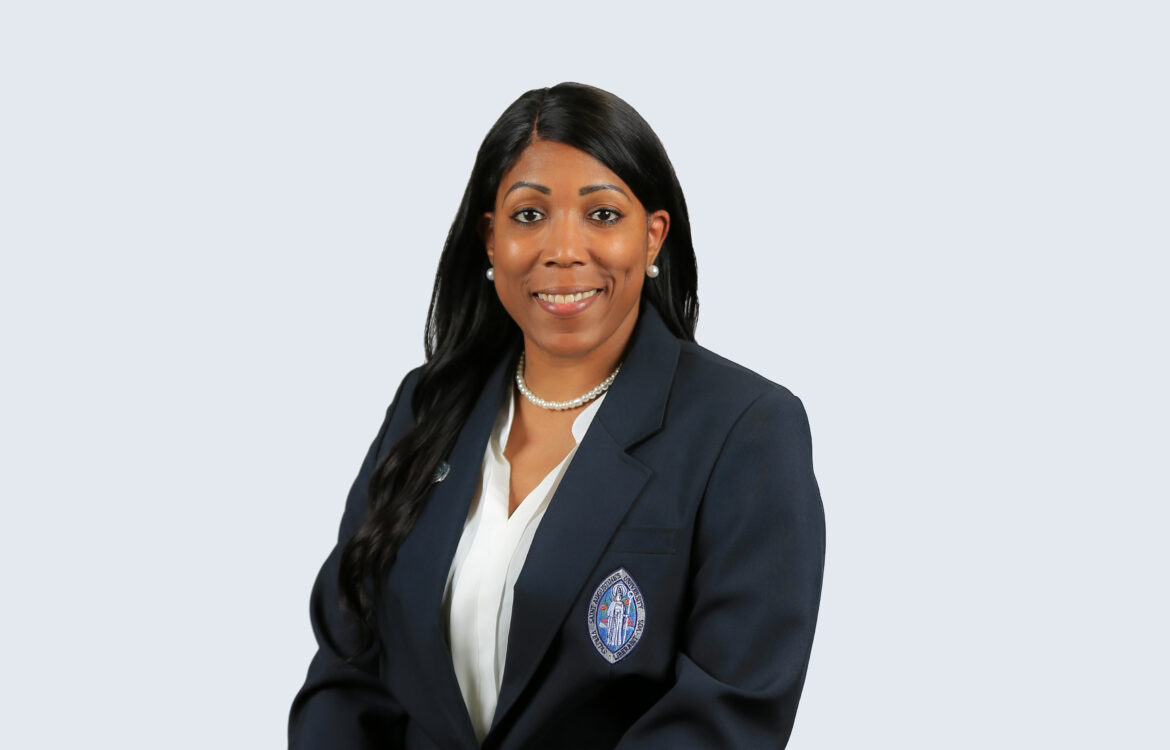 SAU Appoints Shareese Williams as Interim Director of Alumni Affairs
Saint Augustine's University (SAU) has named alumna Shareese Williams, '98, the Interim Director of Alumni Affairs, effective May 9, 2023. Williams will be responsible for strengthening the relationship between alumni and the university in her new role by managing and coordinating alumni events, volunteer opportunities, and fundraising initiatives.
Ms. Williams transitions into this role after serving as Senior Admissions Counselor in the SAU Office of Admissions. As Senior Admissions Counselor, she worked on the team that brought SAU's largest freshman class in 10 years. In addition, Williams traveled the nation with the SAU Administration team in the development of the university's HBCU Urban Access Hubs.
Before serving as Senior Admissions Counselor, Ms. Williams was the Operations Manager of SAU's Campus Bookstore. In addition, she developed the university's first online platform for purchasing school paraphernalia. Ms. Williams has also served on several committees within the university's Division of Student Experience, such as the University Student Conduct Judicial Board and Financial Aid Appeals Committee, and also served as the Campus Activities Board Advisor. Before returning to her alma mater, Williams worked in the healthcare industry for over a decade at BlueCross BlueShield of North Carolina (BCBSNC) and Alliance Behavioral Healthcare, where she held positions of Business Process Auditor and Business Analyst and was instrumental in the development of tools that resulted in manual processing efficiencies, lead workgroups and was the audit liaison for internal and external audit clients.
"Shareese Williams is a great ambassador for the university, and I am delighted to have her as our Interim Director of Alumni Affairs," said SAU President Dr. Christine Johnson McPhail. "Her passion for SAU and creative vision will help us create meaningful connections between our alumni and the university."
Ms. Williams's appointment comes when the university is undergoing a period of transformation and growth. As SAU continues reimagining itself, Williams' experience and leadership will be critical in ensuring alumni remain engaged and connected to the university. As a Silver Falcon, WIlliams comes eager with plans to reactivate the Pre-Alumni Council, engage young alumni, and increase national and local Alumni Association membership and to give while bridging the technology gap.
"I am honored to have this opportunity to serve my alma mater in a new and exciting capacity," said Ms. Williams. I am excited to reconnect with our alumni and help forge partnerships and collaborations to enhance the university's growth and sustainability in the years ahead."
Born in the heart of Harlem and educated in Raleigh, NC, Williams is a 1998 First Generation graduate of Saint Augustine's College (now university). Williams majored in Broadcasting Communications and was an on-air radio personality at WAUG. Ms. Williams was also a Contributing Editor in the college's first video yearbook. In addition, a 4-year Lady Falcon Basketball Team member, she earned Most Valuable Freshman and Most Improved Player honors. Williams obtained a master's degree in Health Administration from Pfeiffer University In 2005. Williams is a life member of the SAU National Alumni Association, a member of the SAU Raleigh Wake Alumni Chapter, and Delta Sigma Theta Sorority, Inc. In these memberships, she gained valuable fundraising and event planning skills as she successfully implemented the Johnston County Alumnae Chapter of Delta Sigma Theta's Annual 5K walk against family violence that has raised over $50,000 for Harbour, Johnston County's Harbor Shelter.
Ms. Williams is the proud parent of one son, Keion White, who the New England Patriots recently drafted.